When planning your Route 66 road trip, one of the first things to do is to decide when you want to go on your journey. I've written previously about the best time to drive the Mother Road but in this post I'll be looking at what it is like to drive in a specific season and this one is all about driving Route 66 in summer.
For the purposes of this article Summer means the months of June, July and August!
This article probably contains affiliate links.  
This means that if you buy or book after clicking, I may get a commission at no extra cost to you. Thanks!
You might also like to check out the other articles in this series:
A note from the writer: Hey! I'm Kirsty and I'm a Route 66 enthusiast – I first became obsessed almost 20 years ago and then first visited in 2014. I've recently just come back from my last trip too! Comment below if you have any questions about your road trip and I'll get back to you ASAP – or join me in my free FB group here.
Our very first trip on Route 66 was in the summer month of August, which had its challenges for sure in certain states, but overall was a really enjoyable trip. Read on for more on what we thought about driving the road in the height of summer!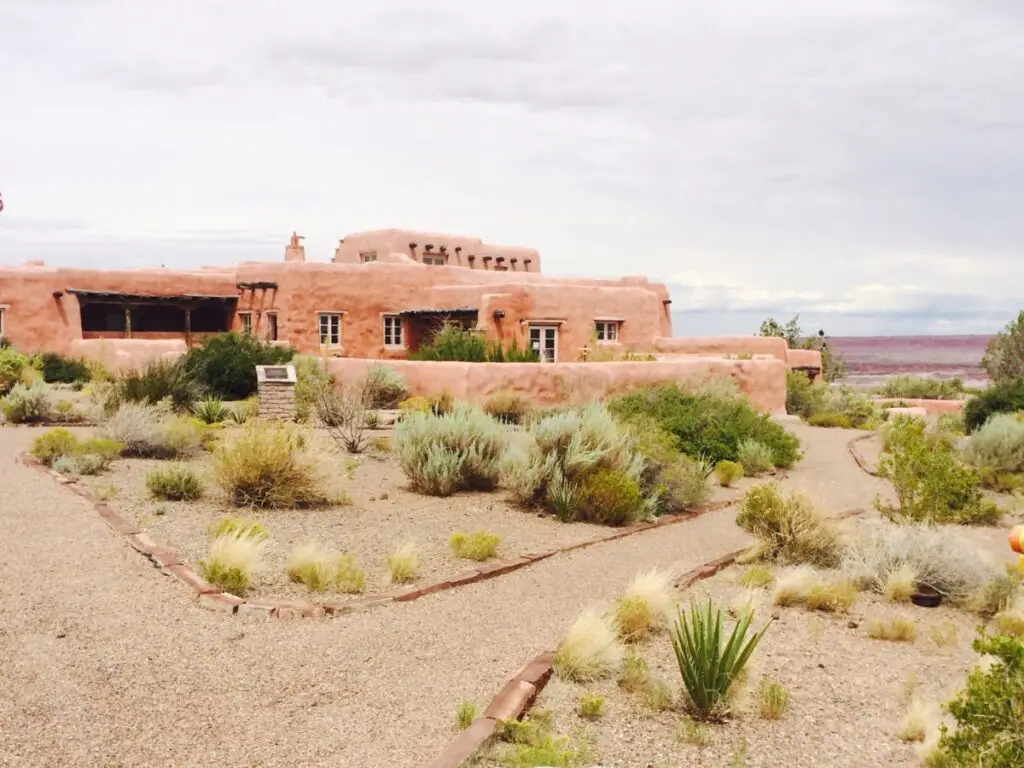 The summer months are by far the most popular time for people to make a road trip in the US and traveling Route 66 is no different, so is it a good time to drive? Let's take a look…
Is Summer a good time to drive Route 66?
Since Summer is one of the most popular times for people to take a vacation and do a road trip you'll find that most places along Route 66 are open and available for tourists. That means that no matter which month you're driving you'll get the full experience!
The downside of the summer months is the weather, as mentioned below, as it can be incredibly hot along some of the states on the road. Being prepared can go a long way to making that a bit better though!
Many of Route 66's historic hotels may book up in the summer months so if you have your heart set on staying anywhere specific it's worth booking them in advance. You'll find that you have plenty of options if you're ok with chain hotels, but if you want the retro goodness then booking at least one or two is well worth it.
Even though we traveled the road in a busy season we never felt that it was too busy or had too many people around, even when visiting places like the Grand Canyon. If you're wondering whether you'll be fighting over space to take your photos at the Route 66 attractions – don't! Some cities felt quite busy, like when we did a side trip to Las Vegas, so bear in mind whether you'll spend time in cities or just in small towns.
Summer weather along Route 66
The weather along Route 66 in Summer can be relied upon to be generally hot, although you'll still find quite a distinct change as you go along the road and through different states.
Summer through Illinois, Missouri, Kansas and eastern Oklahoma can be hot but also humid as well. As you drive west the humidity changes for a drier heat.
There are some extreme weather conditions that, while might not happen to you, are good to be aware of.
When we drove Route 66 in the summer we didn't have any issues with the following severe weather (except the extreme heat, but if you're driving these states in August you have to expect that!) but it's good to be aware of some particular issues that summer can bring up.
It's always worth checking out local weather on tv and radio as you drive the road no matter the season, so you can be aware of any local issues.
Extreme Heat
Some states can have extreme temperatures during the summer months so it's always worth being prepared for that.
While many stores, restaurants, motels and museums have air conditioning where you can escape, some places are old and don't have that. Always take plenty of water, wear a hat and loose clothes and have lots of breaks. Sit down if you feel the heat affecting you and just take it easy.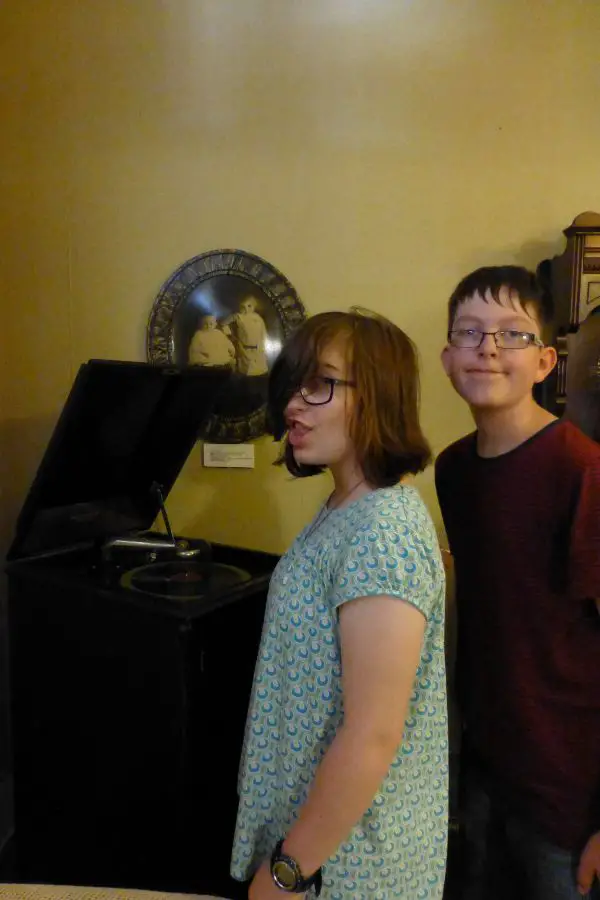 Tornadoes
Tornadoes are generally not one of the issues when travelling the road in the summer months, unless you're driving it in June where there's a slight risk.
It's worth bearing in mind that Missouri, Kansas, Oklahoma and Texas are all in 'tornado alley' and as weather changes year on year it might be a danger to be aware of. It's still worth keeping aware of local news reports when driving these states.
Wildfires
Wildfires can be a risk through most of the year along some of Route 66. After warm and dry spring months the summer months compound the fire risk with more warmer and drier weather. Again, listen to local news reports to be aware of any road issues.
2022 saw wildfires in both New Mexico and Arizona but the risks are widespread along the road.
Flash floods
After prolonged dry weather storms can cause flash floods. If you're doing any hiking or exploring National Parks when traveling the road take care if there are storms forecast, even if they won't affect your location, they might still cause flooding.
Summer holidays and festivals
Here are some dates that you should bear in mind when planning your trip as they may make your intended destination busy and accommodation booked in advance or it may encourage you to visit specifically.
Independence Day
The Fourth of July and days around it can see a surge in hotel bookings and people on the road. It can also bring opportunities to celebrate in a different city and enjoy firework displays. Check where you're likely to be on the day and see if anything is happening!
Cities along Route 66 are likely to be busiest at this time of year. If you happen to be in Santa Monica in California, either beginning or ending your trip, then they have a 4th July parade to enjoy.
Local state fairs
It's worth checking out any state or county fairs that might be happening along your route to see if anything coincides.
The Illinois State fair takes place in August in Springfield IL. 2023 dates are Aug 10-20.
The Ottawa County Free Fair takes place in Miami, OK on Route 66 for a week in August – definitely check it out if you can!
(If I come across any others on the road I'll add in details here)