When you begin planning your Route 66 journey, one of the first things you'll do is decide when you want to go on your road trip. You might have already read my post about the best time to drive the Mother Road but in this one I'll be looking at what it is like to drive in a specific season. This one is all about driving Route 66 in Fall (or Autumn as my fellow Brits call it).
For the purposes of this article Fall means the months of September, October and November!
You might also like to check out the other articles in this series:
Outside of the summer months Fall is a really popular time for people to make a road trip in the US and traveling along Route 66 is the same, so is it a good time to drive? Let's take a look…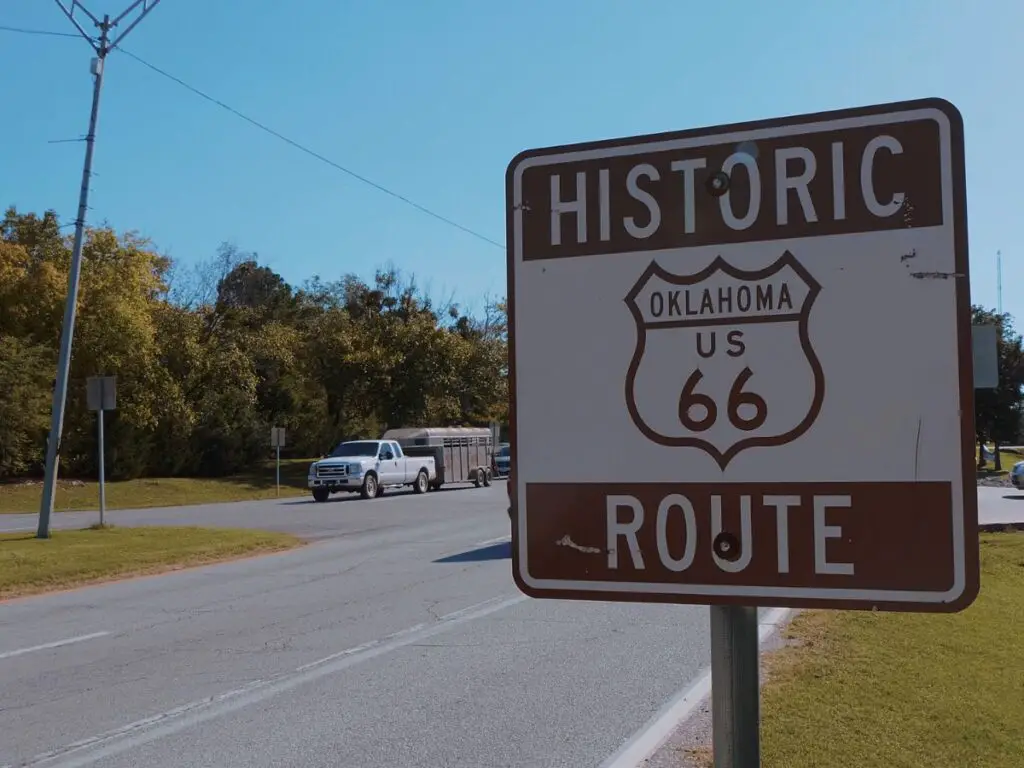 Is Fall a good time to drive Route 66?
After Summer passes, and the crowds dissipate (although Route 66 never ever feels super busy) most places along Route 66 start to slow down and some will consider closing towards the end of the season.
That means that if you're heading on the road, specifically towards the end of the Fall season, you may find some attractions and food options limited. Early in the season you should have no problems.
The downside of driving Route 66 in the fall months is the weather although in a completely different way to other seasons. You have much more chance of rainy and cold days, specifically at the start of your trip, should you begin in Chicago.
If you drive west to east then you'll find the weather gets a lot colder as you drive along too – less so if you go the traditional way, starting in Chicago and ending in Santa Monica.
You should find that many of Route 66's historic hotels are more available to last minute bookings, although I always say that if anywhere is a must visit stop it's worth booking in advance.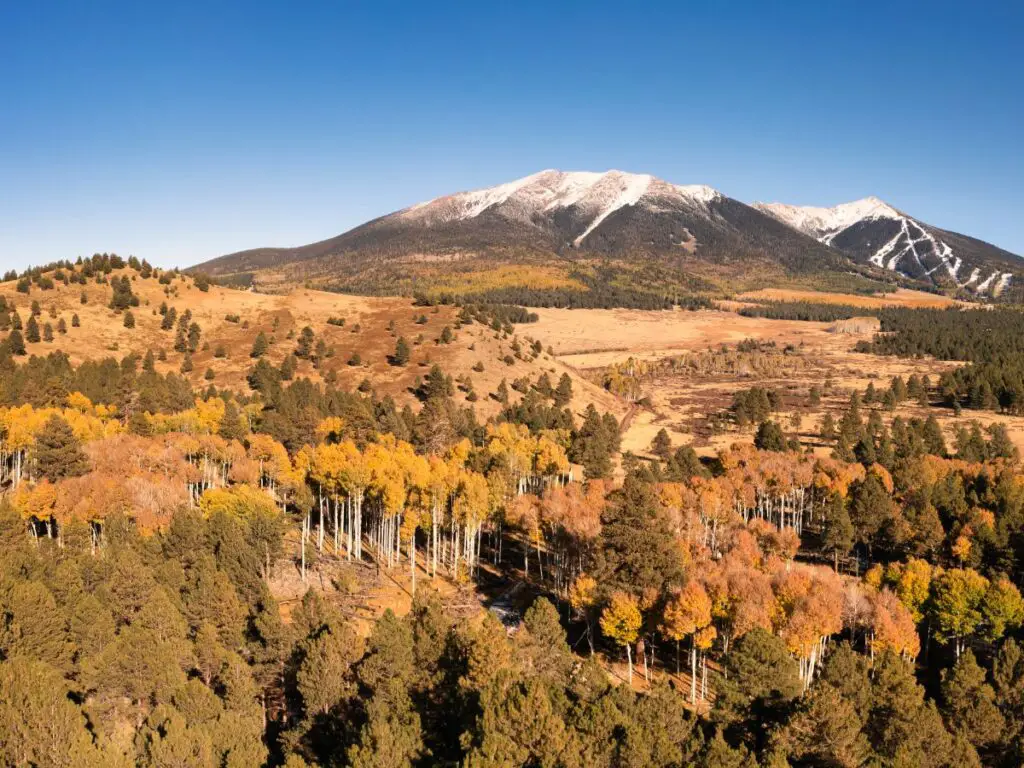 When to see Fall Colors on Route 66
Many people won't be able to time their entire trip to see fall colors at their best, but it's worth considering when planning your trip. You'll be heading through some wonderful forest areas and leaf peeping can still be done on a Route 66 road trip!
These dates are rough estimates, but hopefully will help any planning.
Illinois – mid October
Missouri – mid October
Oklahoma – mid October through early November
Texas Panhandle – late October
New Mexico – late October through early November
Arizona – end September through mid October
California – mid to late October
Check the Smoky Mountains Fall Foliage map for an interesting visual view of the colors as they change over the entirety of the US.
Some top tips for leaf peeping along Route 66 in Fall
Ozark Mountains, MO
Palo Duro Canyon, Near Amarillo TX
Santa Fe National Forest, NM
Flagstaff and San Francisco Peaks, AZ
Fall weather along Route 66
The weather along Route 66 in Fall can be relied upon to be different! That is to say that you'll find some real extremes from Chicago to some of the other states on route. Most extreme weather and dangers aren't present in the fall months which makes it a good time, overall, to drive it.
September is the best month weather wise if you're still wanting your days to be warm. Although the states of Illinois and Missouri can be on the chilly side on some days, as you travel further south September is still very pleasant.
October is the best time to travel if you want to enjoy leaf peeping and the changing Fall colors but weather wise it's definitely starting to get a bit colder.
November sees almost all of the states on the road being very much colder and seeing rain increase.
The difference between the start point in Chicago and further down the road to Texas and Oklahoma can be quite stark which might make packing for your Route 66 trip a little more challenging. You'll definitely want a variety of clothes with you and layers!
Fall holidays and festivals
Here are some dates that you should bear in mind when planning your trip as they may make your intended destination busy and accommodation booked in advance or it may encourage you to visit specifically.
Labor Day
The first Monday of September sees the Labor Day weekend and you can see a surge in hotel bookings and people on the road as they take a last chance road trip before the weather changes.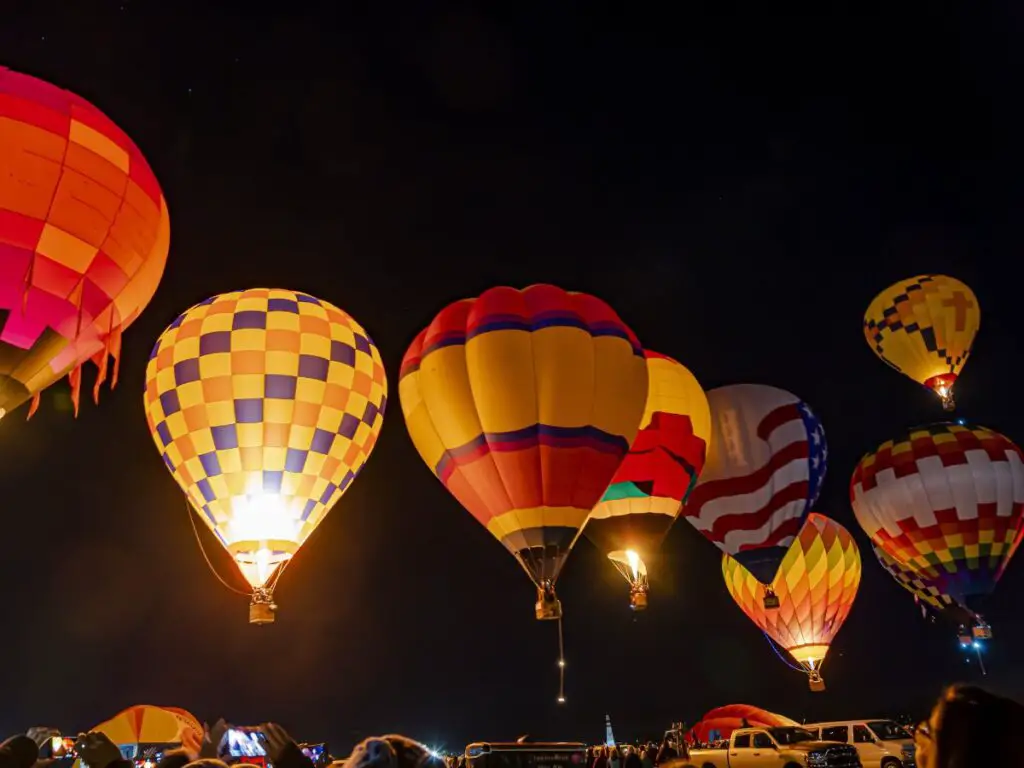 Albuquerque Balloon Fiesta
This International Balloon Fiesta takes place in Albuquerque in early October every year. The skies become alive with different colours and fanciful balloon designs. There's a lot that takes place through the week from firework displays to chainsaw carving! A must if you're in the area.
See the website here – tickets go on sale in the April prior.
Thanksgiving
On the 3rd Thursday in November Americans come together to celebrate Thanksgiving. For the traveler at this time you might want to look out for parades in some cities that you can enjoy! If you're near any of the below cities on the weekend of it then keep an eye out.
Chicago
St Louis
Hollywood Christmas Parade (Sunday after Thanksgiving)
If no parades are near you then you might still be able to catch Christmas Light switch on events as the country starts to gear up to the festive season.
It's an idea to book your accommodation well in advance for the Thanksgiving weekend wherever you are along the road.