Hi there – welcome to 'Lost on 66'!
My name is Kirsty Bartholomew and my love of Route 66 started way back in 2006 when I took my kids to see Cars at the cinema. I distinctly remember walking out of the theatre and saying to myself – we have to go and see Route 66, I have to take my kids.
Now, for me, that trip wasn't just a road trip from another state – I'm from the UK, so a trip half way across the world to see a road, albeit a fantastic road, wouldn't be so easy.
It actually took me 8 years to get there and do the trip and I did manage to take my kids too! They were young teens at the time but they really loved it. We were supposed to return in 2020 but certain world events decided to go against us. We're planning our return again – hopefully 2022!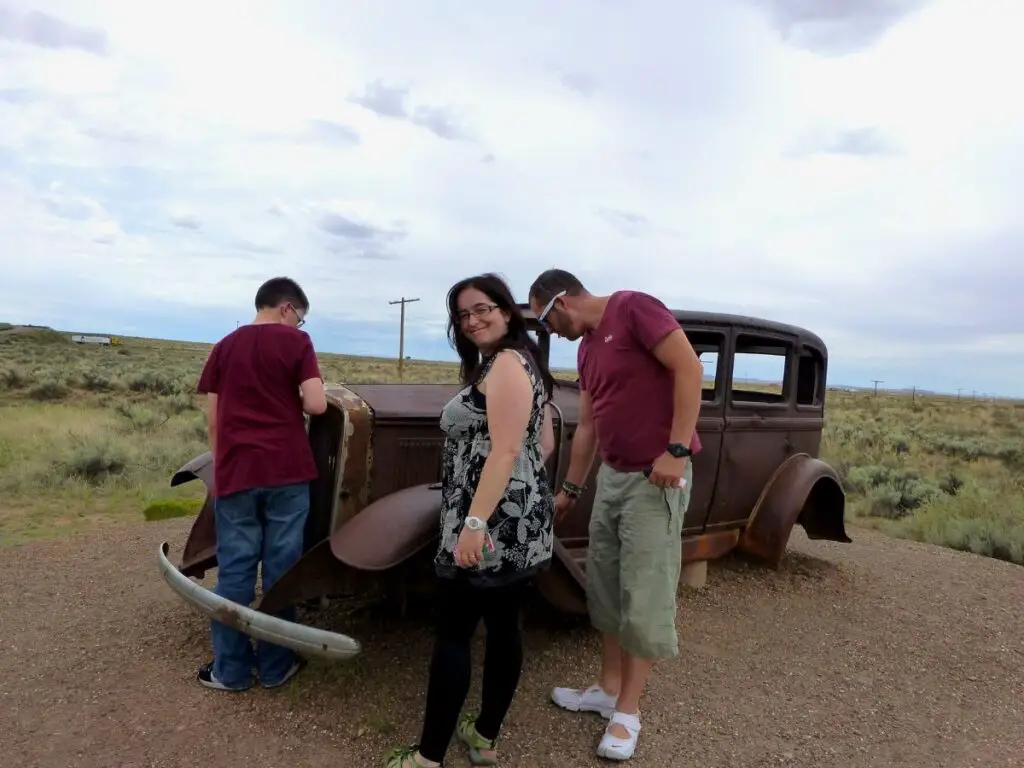 I used to write about Route 66 and our experience on my travel blog, Lost In Landmarks (this is where the 'lost' part comes in, although we often got lost too!), and those posts always did really well. People still want to know about travelling the road and information online tends to be overwhelming.
I often thought about taking those posts and creating a site just about Route 66 and helping people to plan their journeys. Finally, after much deliberation, I have taken the leap. I am now in my happy place, researching every day, learning and pursuing my passion project.
It also means I can write about the little towns we loved and all the tips we have to offer without worrying that I was overwhelming my readers over on my travel blog.
That cinema trip sparked something in me and my love of this part of the US, the history it holds and people that make it amazing. I'm excited to turn that into an amazing resource to help others love the road too.
So, who wants to get Lost on 66 with me?