If you've got your heart set on the iconic road trip you might be wondering when to go. So what's the best time to do Route 66? Is there a best time or is any time of the year going to work well? Is it worth it if you can't do it at the best time?
Route 66 traverses 8 states and 3 different time zones over it's 2448 miles so as you can imagine you're going to see a wide variety of landscapes on a trip. The weather on one part of the journey might be completely different to another part.
So when should you go? Let's take a look at when is best to drive Route 66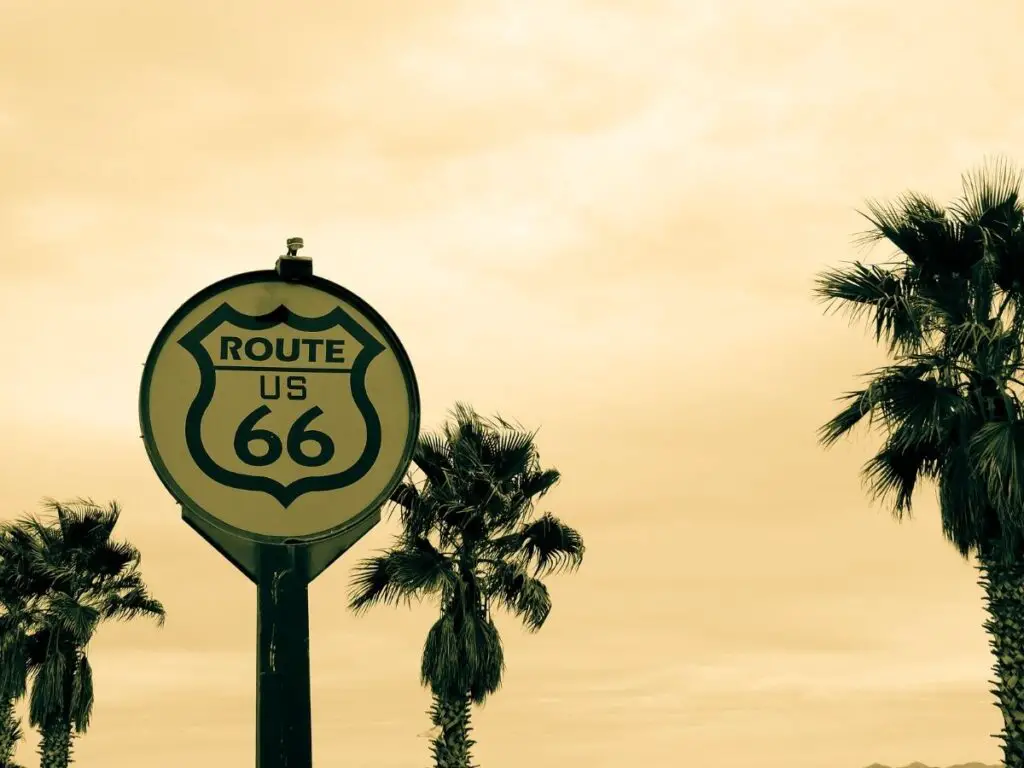 What's the best time to do Route 66?
The answer to this question is going to depend on a lot of things. The first is how long you're planning to drive the road – are you going to do a quick traverse of the continent or are you planning a more leisurely trip?
The second thing to consider is whether you're planning to do the whole route or whether you'll just drive a portion of it.
Finally, is this a once in a lifetime trip for you, will you get chance to do any of the route at another point or are you doing the trip anyway and want to add in some sights along the way?
Each answer to the above will change the recommendation.
With everything said in the post be aware that you can do Route 66 at any time of the year. You just need to be prepared, accept that not everything will be perfect and be open to the adventure!

For us, we didn't have much choice in our dates and while it wasn't probably the ideal month to travel in (we drove it in August), it was still the drive of a lifetime!

You might be the same with little wiggle room in your dates – if you want to do the drive, go for it!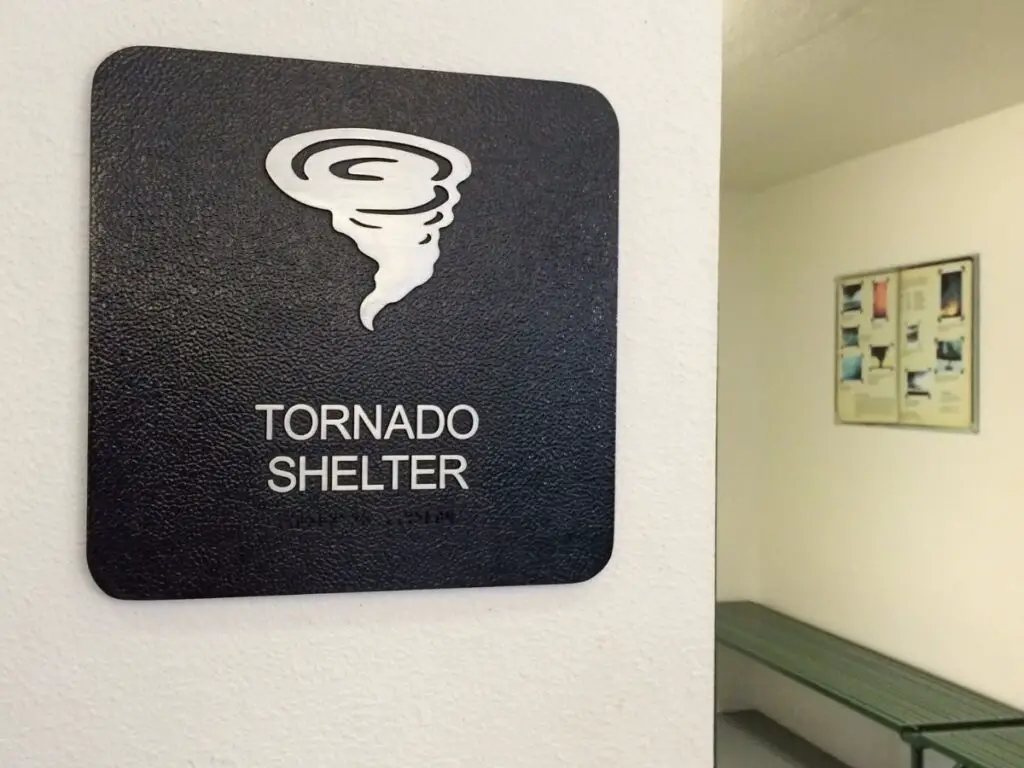 Weather on Route 66
Let's take a minute to talk about the weather on Route 66 because that's what many people have in mind when thinking about when to drive it.
The weather is going to be varied all along the road but there are a few extreme weather situations you should be aware of when planning your trip.
Tornadoes
Tornadoes are one thing that should be considered when driving the whole route or portions through Missouri, Kansas, Oklahoma and Texas. The tornado season is between April and June, often peaking in May, but you could still see them outside of that time.
We saw a tornado shelter in a service station in Texas on our trip which was a sober reminder of the extreme nature of the weather in this part of the world.
Extreme Heat
The summer months can see temperatures rise to the extreme all along the road. We regularly saw temperatures exceed 100°F on our August trip. Thank goodness for air conditioning is all I'll say!
It's not always the same kind of heat as well, some states are more humid and some have a much more dry heat.
It can make the road trip unpleasant though, our daughter nearly fainted in an old museum that didn't have air con so we were always vigilant after that. For us coming from the UK, the weather was much different to what we were used to.
Snow
Vast portions of Route 66 will experience snow in the winter months, most certainly Illinois, Missouri and possibly even Oklahoma. The high points of Arizona will also experience snow – Flagstaff is a ski resort after all.
Best time of year to drive the whole of Route 66
If you're driving the whole of Route 66 from the start point in Chicago to the end in Santa Monica (or the other way around) i'm going to go out on a limb and suggest that the best months are September and possibly into October. This keeps you out of tornado season, the extreme heat of summer and the winter snow season.
September in the US should still see many of the roadside attractions open and good weather for your trip. You might even be able to enjoy some fall foliage on the road trip as well!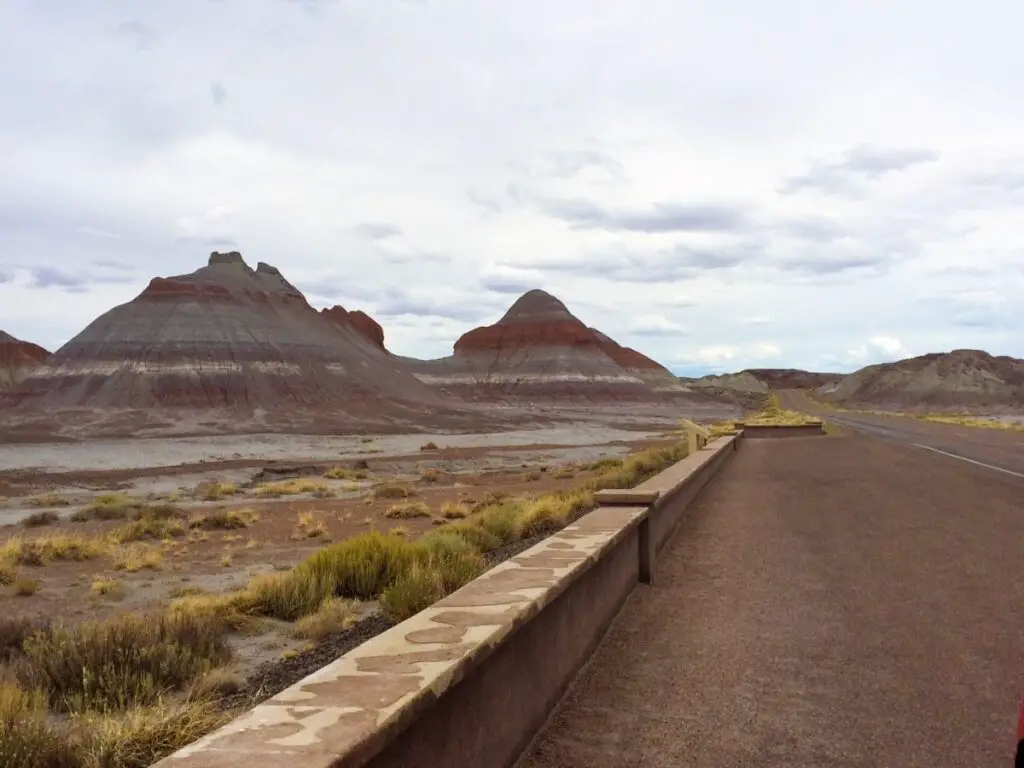 Best month to do a portion of Route 66
If you're only going to do a portion of Route 66 then your options are going to be much more varied.
Winter
If you're looking to do Route 66 in the winter months or late fall (November, December, January and February) then you could try a small section in California and Arizona. You might still suffer from some rain but snow shouldn't be too much of an issue. You could even go skiing in Flagstaff if you wanted!
Be aware that some attractions may not be open – it's always best to check beforehand if somewhere is high on your list to visit.
Spring
Spring is also a great time to do portions around New Mexico, Arizona and California.
Check out our Route 66 in Spring guide
Summer
Spring and summer months are good to explore Chicago and the state of Illinois.
Throughout the route you'll find that it's the busiest time of the year to be driving Route 66. It's totally doable so long as you are aware of the potential extreme heat.
Check out our Route 66 in Summer guide
Fall
If you're not tempted to do the whole road, Fall months are going to be good for Missouri, Oklahoma and Texas, staying out of the intense heat and away from the peak tornado season.