What I love about driving Route 66 is the changing landscapes. It's no different when it comes to the Route 66 attractions in New Mexico – they start to change! Yes you still get the 'regular' Route 66 attractions like retro gas stations and faded signs, but there's a whole raft of different history to uncover in The Land of Enchantment
Route 66 has many ghosts and especially so in New Mexico. You can travel old alignments and see where whole towns have faded away and you can travel along the main highway and see relics that have just decayed and shut down. Old motels, gas stations and restaurant shells can be seen everywhere in New Mexico.
This article probably contains affiliate links.  
This means that if you buy or book after clicking, I may get a commission at no extra cost to you. Thanks!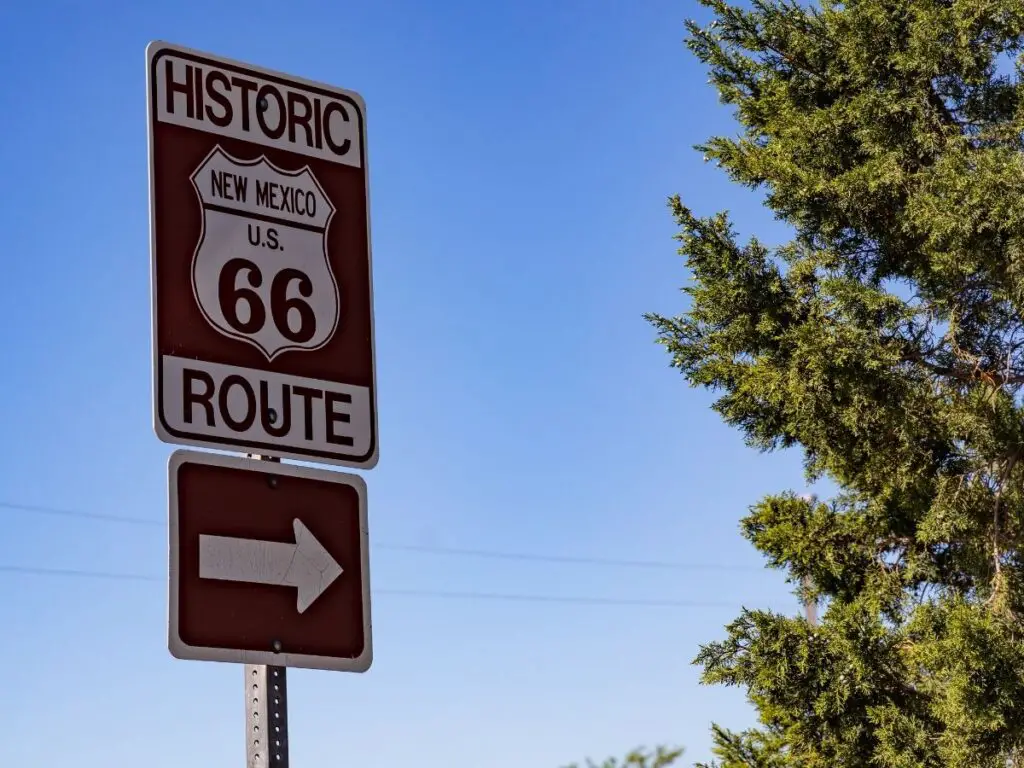 A note from the writer: Hey! I'm Kirsty and I'm a Route 66 enthusiast – I first became obsessed almost 20 years ago and then first visited in 2014. I've recently just come back from my last trip too! Comment below if you have any questions about your road trip and I'll get back to you ASAP – or join me in my free FB group here.
It's important to note that due to a major alignment change in New Mexico, it's unlikely that you'll see all there is to see in the state unless you're really taking your time. The original road went north and through Santa Fe for a few years before drastically changing and taking a more direct west to east approach. Many people choose one way or another – perhaps one for a return journey?
Map of Route 66 attractions in New Mexico
This map should help you find where some of the attractions are in New Mexico on Route 66. As you can see it's very much not a straight line due to quite big changes in the official road over the years.
And don't forget to check out our list of Route 66 Motels in New Mexico here if you need to find a stop for the night.
Glenrio
I mentioned this ghost town in my Texas Route 66 attractions guide because it straddles the state border between Texas and New Mexico.
Glenrio, which is neither in a valley or by a river, grew up around the railroad and enjoyed early route 66 travelers until it was bypassed.
Nowadays the original Route 66 out of Glenrio is a rough road but if your car is good with that you can be on your own in no time at all in the desolate landscape! Be careful after wet weather though.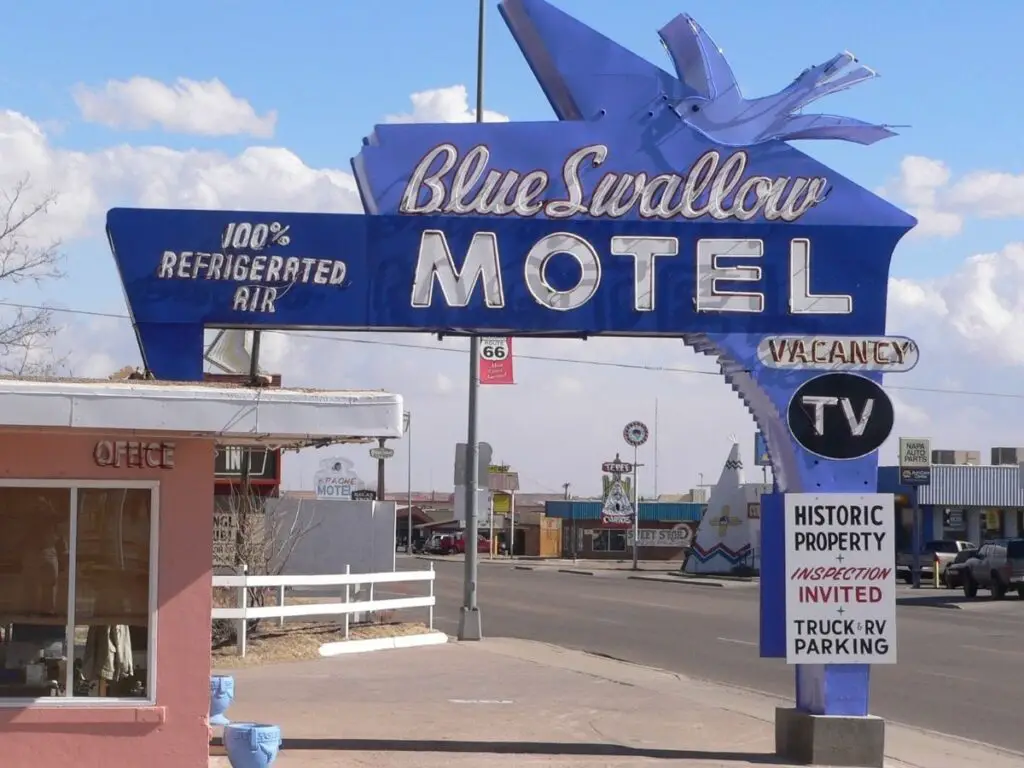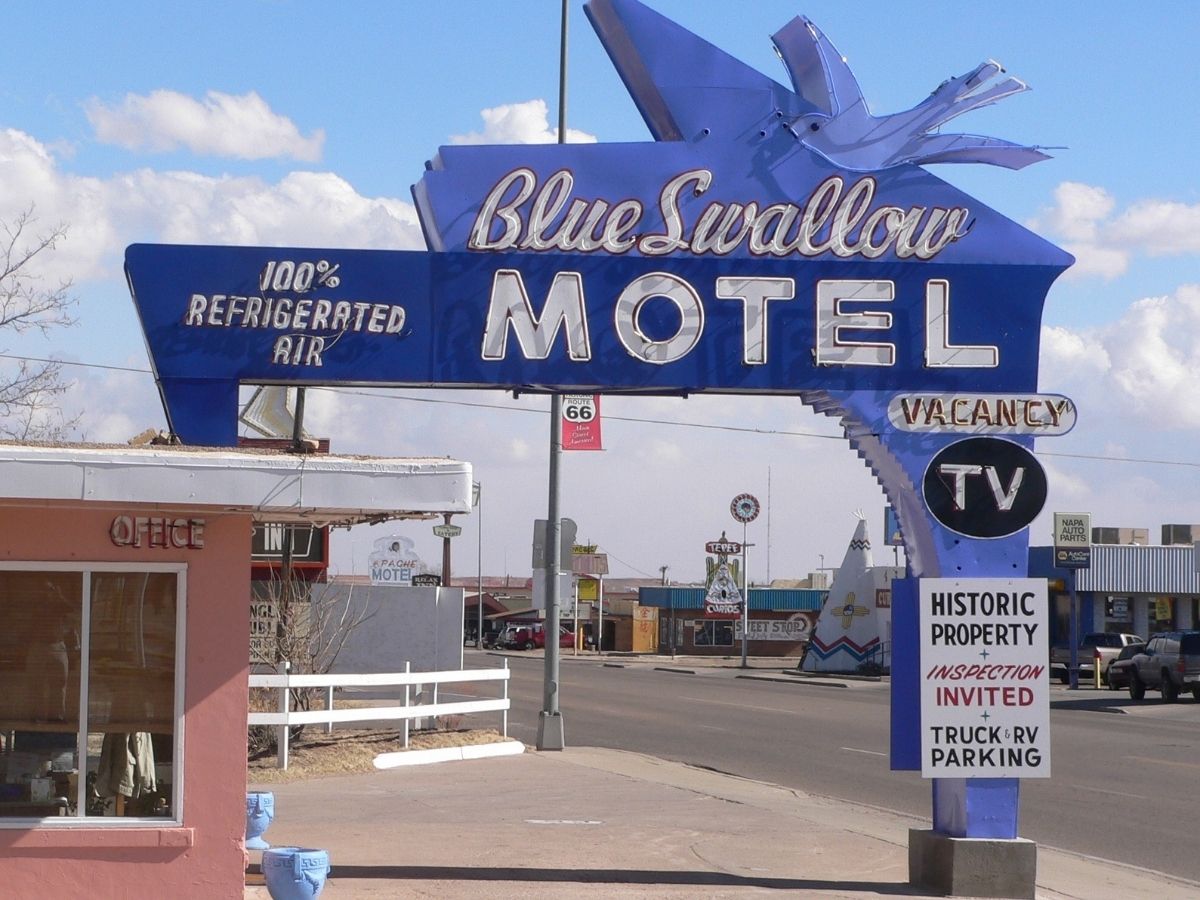 Tucumcari Retro Motels – Blue Swallow
Location: Tucumcari, New Mexico
Tucumcari is quite a well preserved town on Route 66 with quite a few nice 'mom and pop' motels to choose from including the very popular and iconic Blue Swallow motel – probably the most well known historic hotel on the road.
All along the main road you'll find retro motels, some in a better condition than others, but the vibe of old route 66 remains in this town.
We stayed in the Motel Safari just across the road from the Blue Swallow. It was a slightly better deal and we were on a strict budget!
Later on the neon lit up the main street of Tucumcari and if you can, you must stay at one of the establishments here to get that experience of exploring at dusk with the crickets chirping and the lights glowing. There are lots of murals to explore as you walk around too. A classic and must see place on the road!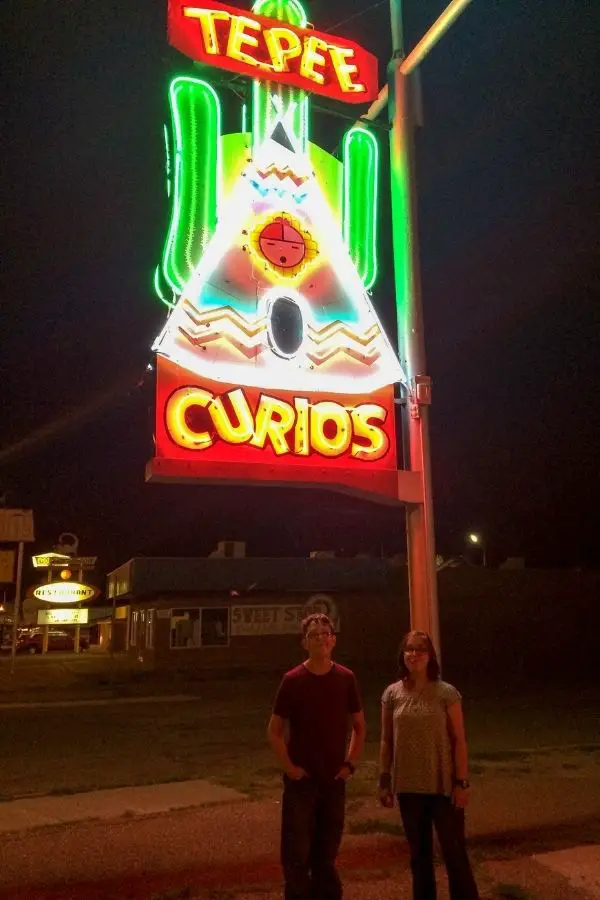 TeePee Curios
Location: Tucumcari, New Mexico
If you manage to be going through Tucumcari in the daytime be sure to check out one of the oldest Curio shops still left on the road. TeePee Curios is one of the most photographed buildings and you'll surely recognise it. Inside is plenty of items to catch your eye should you be looking for a special souvenir.
At night, like the motels around, you'll find this lights up in neon as well.
Mesalands Dinosaur Museum
Location: Tucumcari, New Mexico
While you're exploring the retro goodness that Tucumcari has to offer, you'll be pleased to know that there's a lot of museums you can discover too. One interesting museum, that's a little different to some other local history museums is the Mesalands Dinosaur Museum which, as you've probably guessed, contains exhibits on dinosaurs, fossils and rocks.
New Mexico Route 66 Museum
Location: Tucumcari, New Mexico
Just before you leave Tucumcari it tempts you back in with another museum. This time it's dedicated to the road, the history and the cars. There are a lot of vintage cars and items on display to enjoy.
When outside check out the Tucumcari monument that encompasses the retro car fin and the classic New Mexico architecture. A fitting final photo opportunity as you leave the town!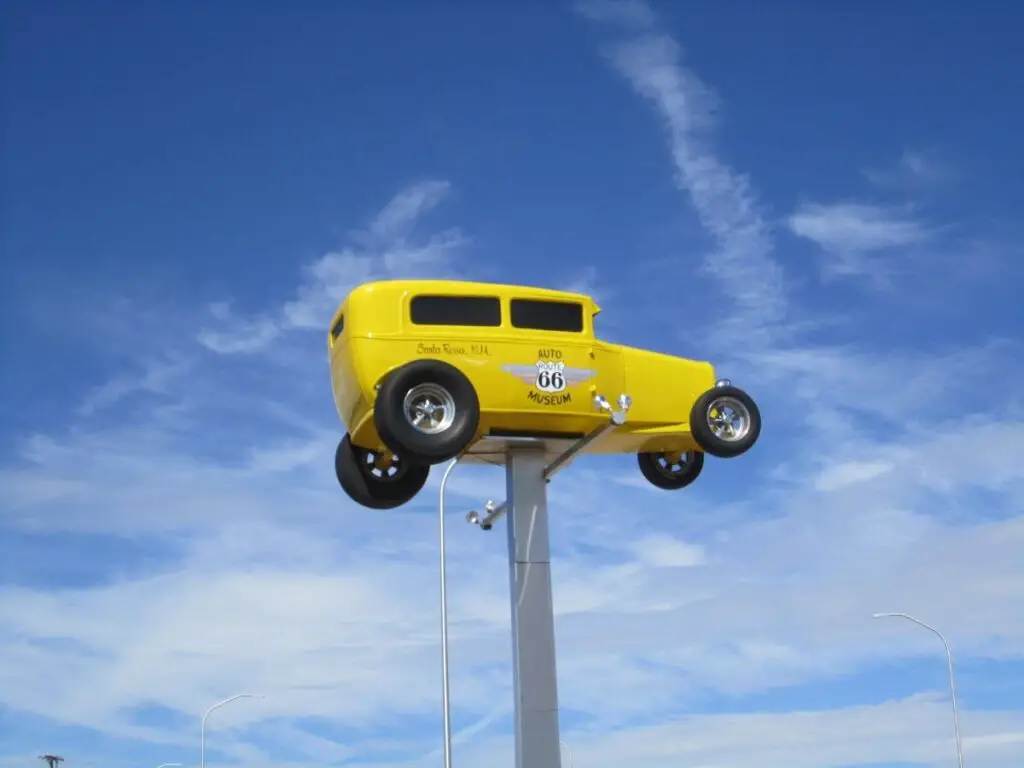 Route 66 Auto Museum
Location: Santa Rosa, New Mexico
For fans of vintage cars you have to explore the Route 66 Auto Museum in Santa Rosa. My husband James really enjoyed this one and my camera roll is groaning under the amount of images of this place!
Look out for the yellow car up on a pole, high up in the sky, advertising this place. Once done you can check out the remnants of the Route 66 cafe that was alive and kicking when we last drove by but is a recent casualty. Not just the bypassed towns struggle!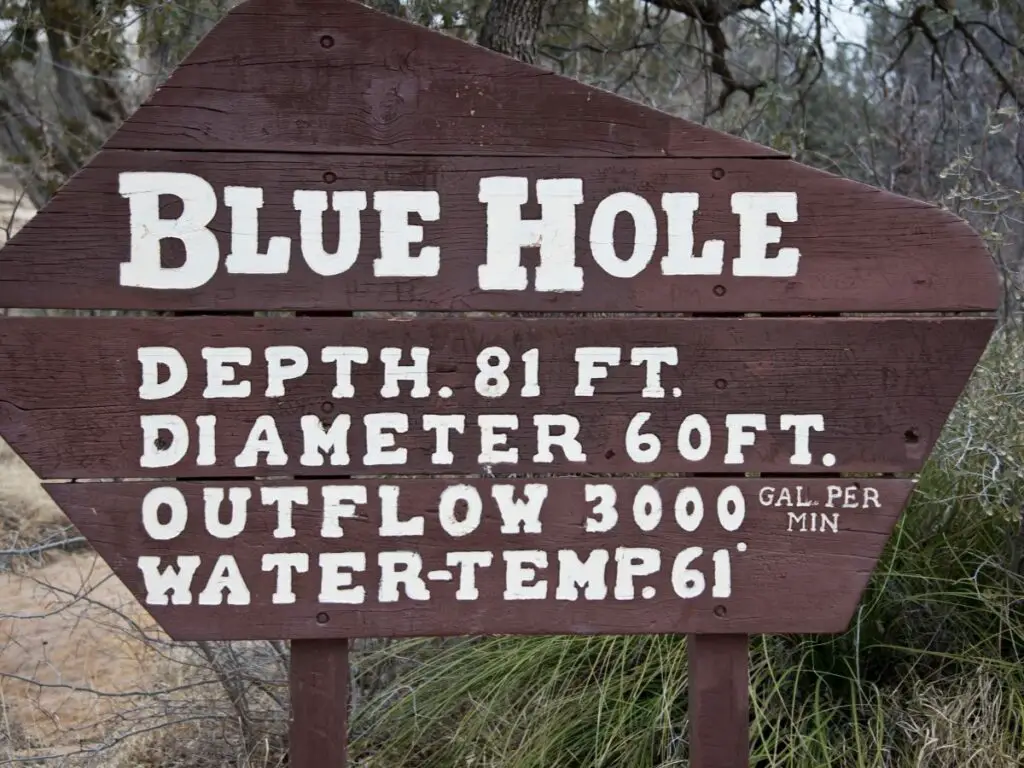 Blue Hole
Location: Santa Rosa, New Mexico
While New Mexico feels like it's just desert, it's not always the case. In Santa Rosa there's the Blue Hole, a natural swimming hole that stays a constant temperature and attracts swimmers, divers and people just wanting to cool off!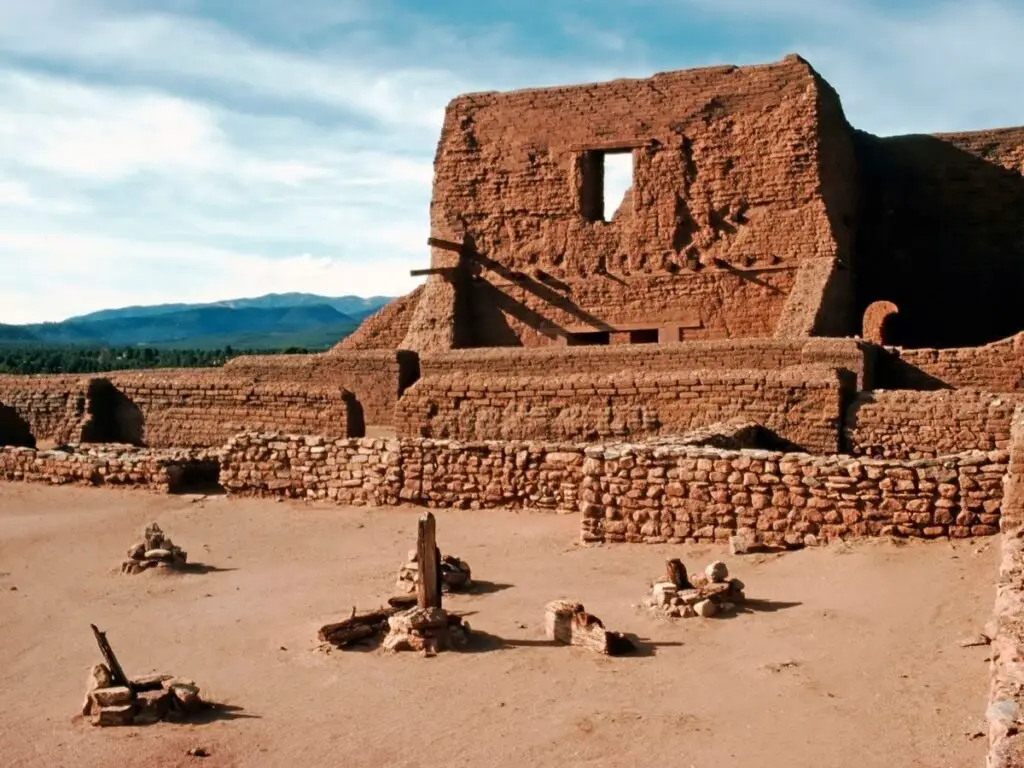 Pecos National Historical Park
Location: Pecos, New Mexico
On the road up to Santa Fe, the earliest alignments, you'll pass through some wonderful scenery with trails all around. In amongst it all is the Pecos Mission Church, shown above, the ruins of the Spanish colonials from the 1700s.
It's a free park to visit whether you decide on just a picnic or a hike.
Glorieta Battlefield Trail
Location: Glorieta, New Mexico
As part of the same National Historical Park is the Glorieta Battlefield Trail. This was the scene of some interesting Civil War history which is explained with information boards around. The trail is around 2.25miles long and moderately strenuous.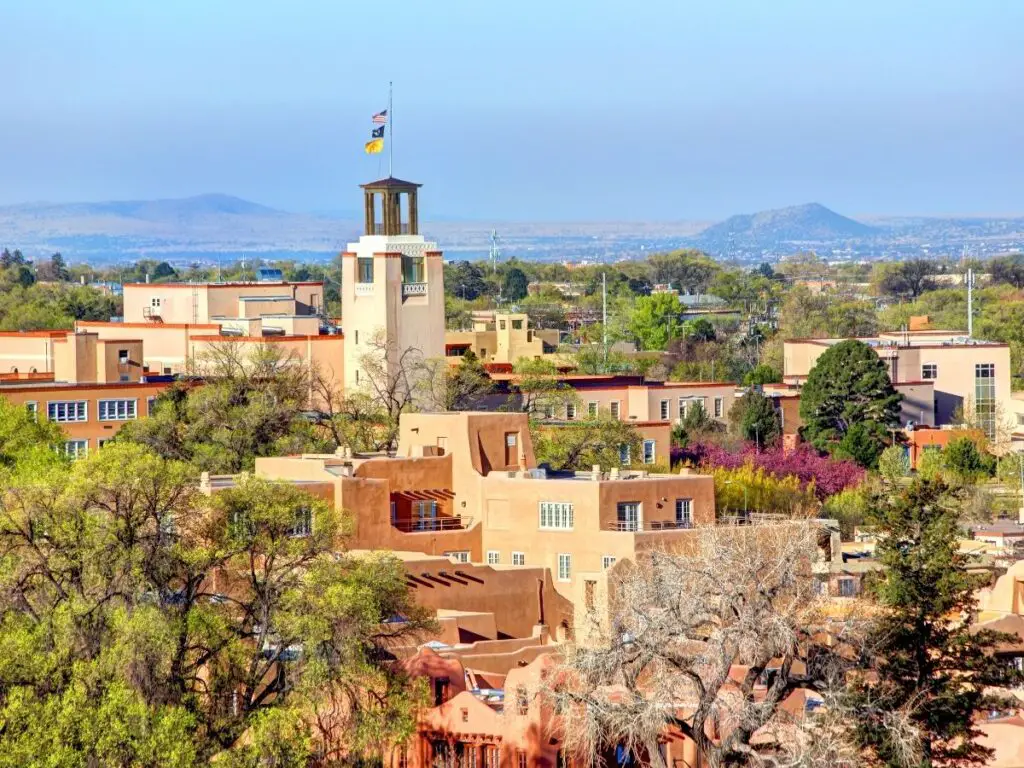 Downtown Santa Fe
Location: Santa Fe, New Mexico
The wonderful city of Santa Fe should definitely be on your itinerary through New Mexico if you travel the northern, older alignment. With historic buildings, the Santa Fe trail and a number of museums to learn all about the area
Georgia O'Keeffe Museum
Location: Santa Fe, New Mexico
There are a number of museums in Santa Fe to explore. The Georgia O'Keefe museum has some of her artwork on display and tells the story of this interesting American artist in a chronological timeline. A great introduction to her work.
El Rey Motel
Location: Santa Fe, New Mexico
A wonderful retro motel that's a great choice if you're looking for a cheaper option in the city while still enjoying the vintage vibe. El Rey was built in 1936 and is a lovely example of motel that hasn't been in decline!
Turquoise Trail
Location: Madrid, New Mexico
If you're spending time around Santa Fe you might also like to explore down Route 14 which is the Turquoise Trail. This is old coal mining country and there's also mineral deposits and stones such as turquoise. There are also a few old ghost towns but an interesting one is Madrid that has come back from being a ghost town and is now an artist colony with interesting shops. Well worth a side trip if you can.
Coronado Historic Site
Location: Bernalillo, New Mexico
An ancient pueblo village that was found by the Spanish Conquistador Coronado when he was on his quest to find the seven cities of gold. What you see now is some ruins and replicas of the village along with a very small museum and plenty of outside space to explore.
Edge of the Plains Historical Marker
Location: Near Clines Corner, New Mexico
We've come back to Route 66's later alignment that didn't go via Santa Fe. As you drive along past Santa Rosa but before Clines Corner you come to a historical marker that signifies the edge of the plains. We've been traveling the plains for some time now so this is a big deal to reach the edge of them.
It's only a small sign but a good place to stretch your legs and survey the landscape as it changes.
US Southwest Soaring Museum
Location: Moriarty, New Mexico
A quirky museum situated just as you enter the town of Moriarty. It's focus is on soaring and gliders (one of only 2 museums dedicated to the subject in the US) and there's plenty of historic crafts on display in the hangar for you to enjoy and learn about.
Wildlife West Nature Park
Location: Edgewood, New Mexico
A small and friendly animal rescue park that has a number of different animals that you can visit from elk to foxes and coyotes. It's a worthy attraction and one that should be on your list if you are traveling route 66 with kids and want something that will be exciting for them.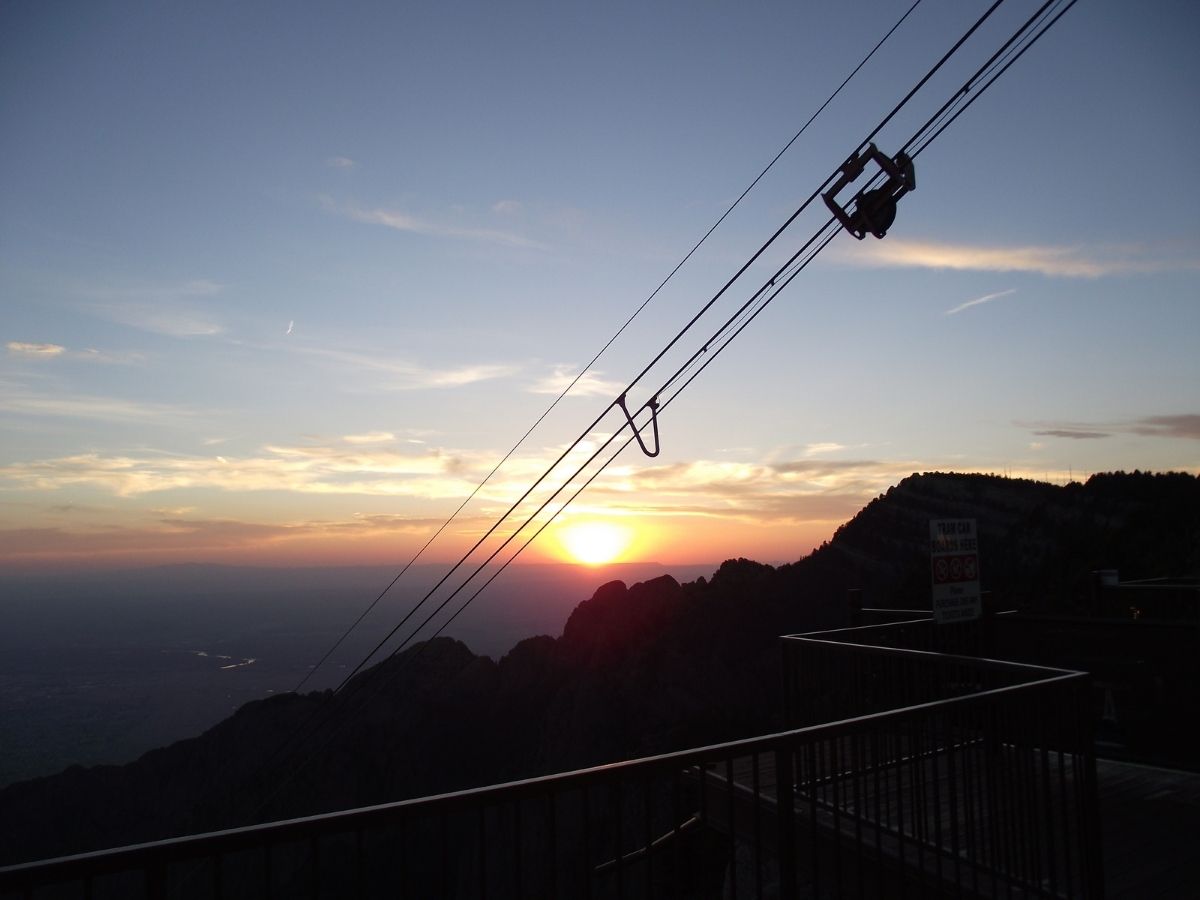 Sandia Peak Tramway
Location: Albuquerque, New Mexico
Before you arrive in Albuquerque proper you might want to explore some of the amazing countryside around and the Sandia Peak area. Heading to the Sandia Peak Tramway is a perfect way to get the views and the nature even if hiking is not your thing and even if you're not particularly energetic. With cable cars taking you to the top you get stunning views over the city and surrounding area and if you want you can explore from there too.
Nob Hill
Location: Albuquerque, New Mexico
This is by the student area of Albuquerque and if you're feeling like some nightlife has been missing on your route 66 trip so far then exploring this area might be worthwhile.
There are some bits that are lit up with neon like the Nob Hill Business Center. Even if you're not there for the evening there are a lot of cafes, shops and businesses to explore in the area.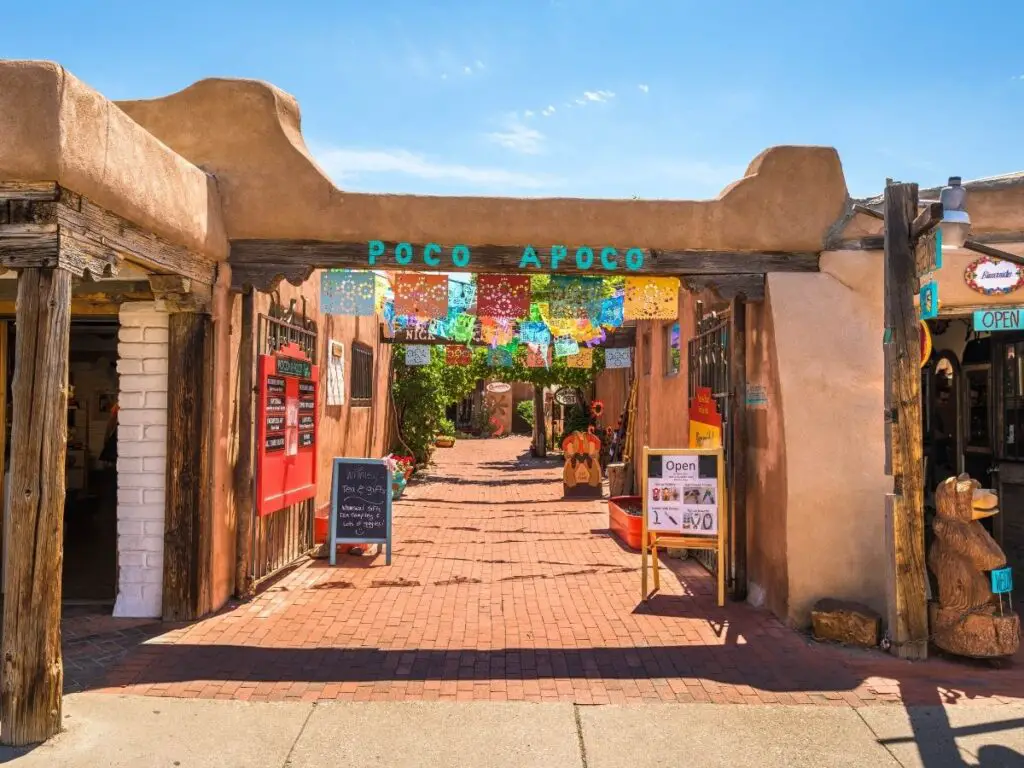 Old Town
Location: Albuquerque, New Mexico
Albuquerque, like Santa Fe, has a lot of history that goes back way before the time of Route 66 and if you're interested your should definitely check out the Old Town with museums, shops and interesting architecture.
Breaking Bad Filming locations
Location: Albuquerque, New Mexico
Fans of Breaking Bad also love to explore Albuquerque and there are actually quite a few tours around showing some of the filming areas which are on Route 66. I confess, I've not watched it myself yet but might do before heading back next time!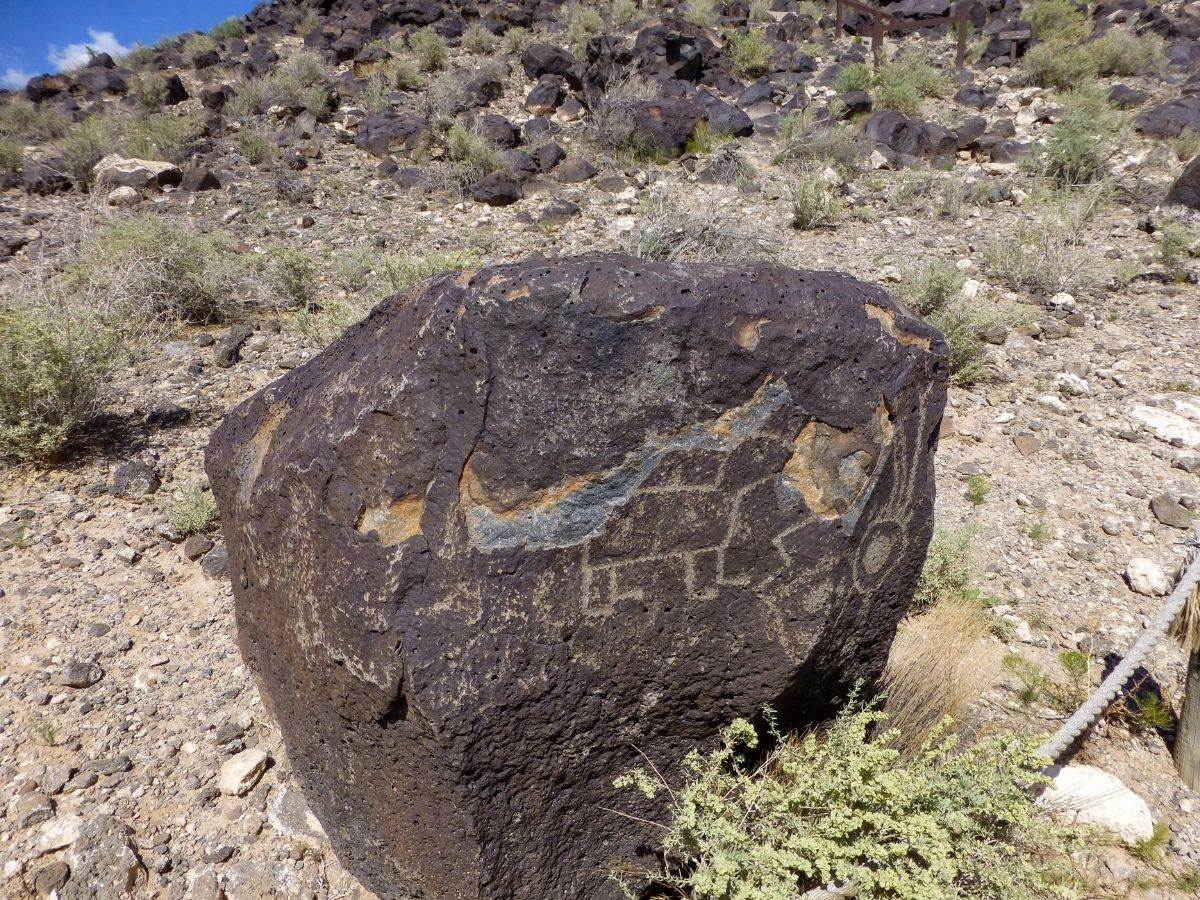 Petroglyph National Monument
Location: Just outside Albuquerque, New Mexico
Fascinating insights into the past here with rock drawings clearly visible by the trails. There are a few different trails of different lengths that provide some respite from the city if you've spent any time there and need a break.
Route 66 Casino
Location: Outside Albuquerque, New Mexico
A different kind of attraction, the Route 66 Casino provides nightlife, a bit of gambling, food and also a place to rest your head if you need that.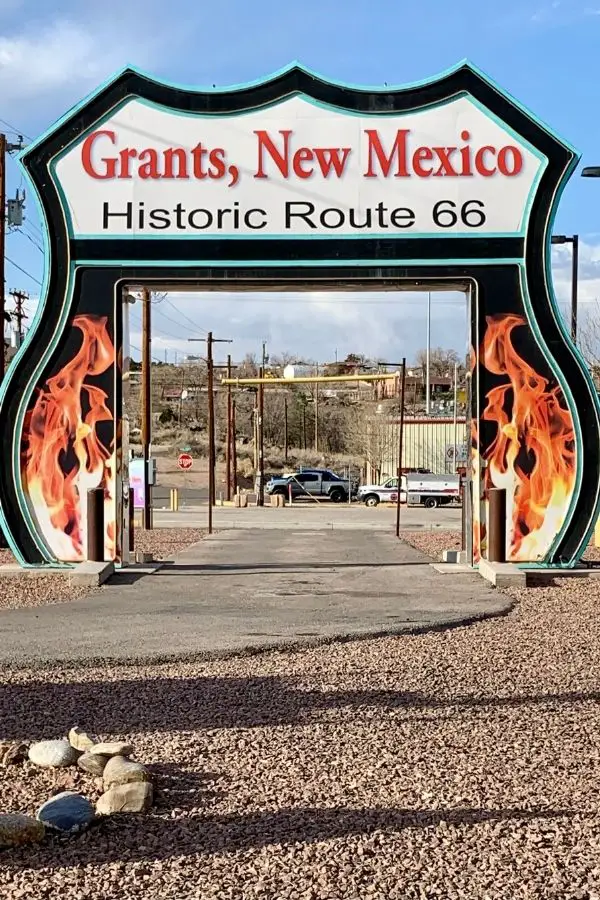 Grants Retro Signs
Location: Grants, New Mexico
Grants has a wealth of old motels and restaurants with neon and retro signs outside so its worth a drive along the main road to check those out. Many are still in use as well so if you need a place to stay it could be a good option as well
In the centre of town, just by the mining museum, is a drive thru sign, perfect if you want a photo opportunity with your car or bike!
New Mexico Mining Museum
Location: Grants, New Mexico
This museum is quite small but it has a wealth of history and some hands on exhibits too if you like that sort of thing. There's a replica mine shaft with all the sights and smells of what a real mine would be like.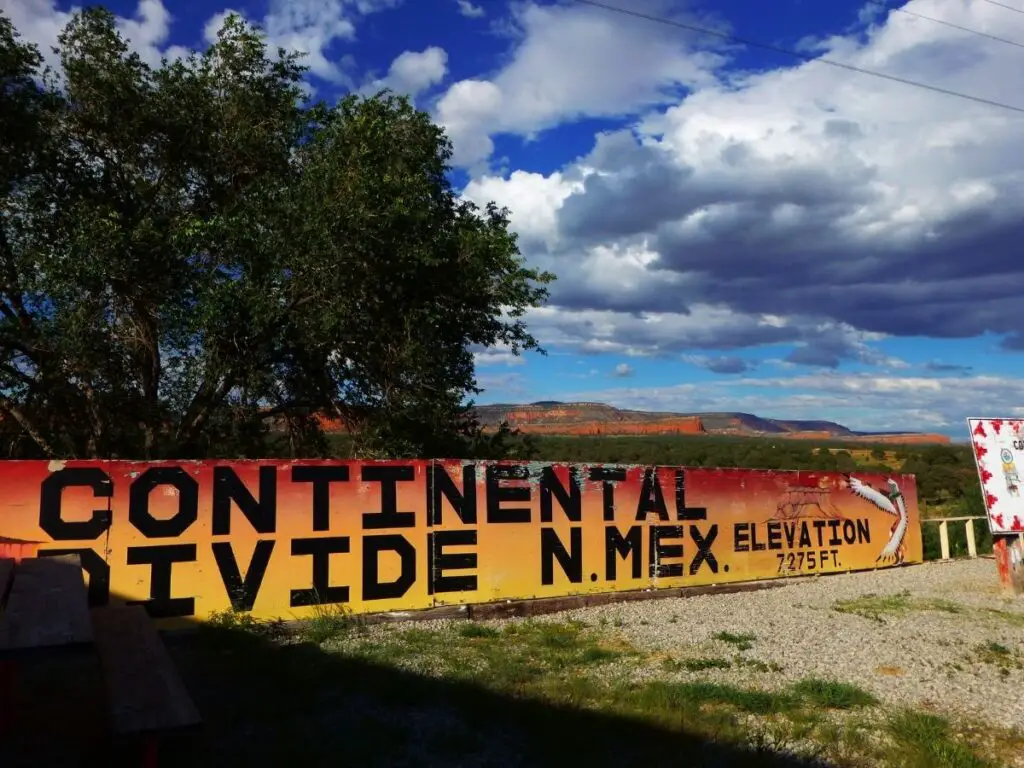 Continental Divide in NM
Location: Continental Divide, New Mexico
The continental divide is passed on Route 66 and as you can imagine there's a nice sign to commemorate the fact.
If it rains on one side of this point the water drains in to the Pacific ocean and the other side will flow to the Atlantic. Quite a cool geographical attraction!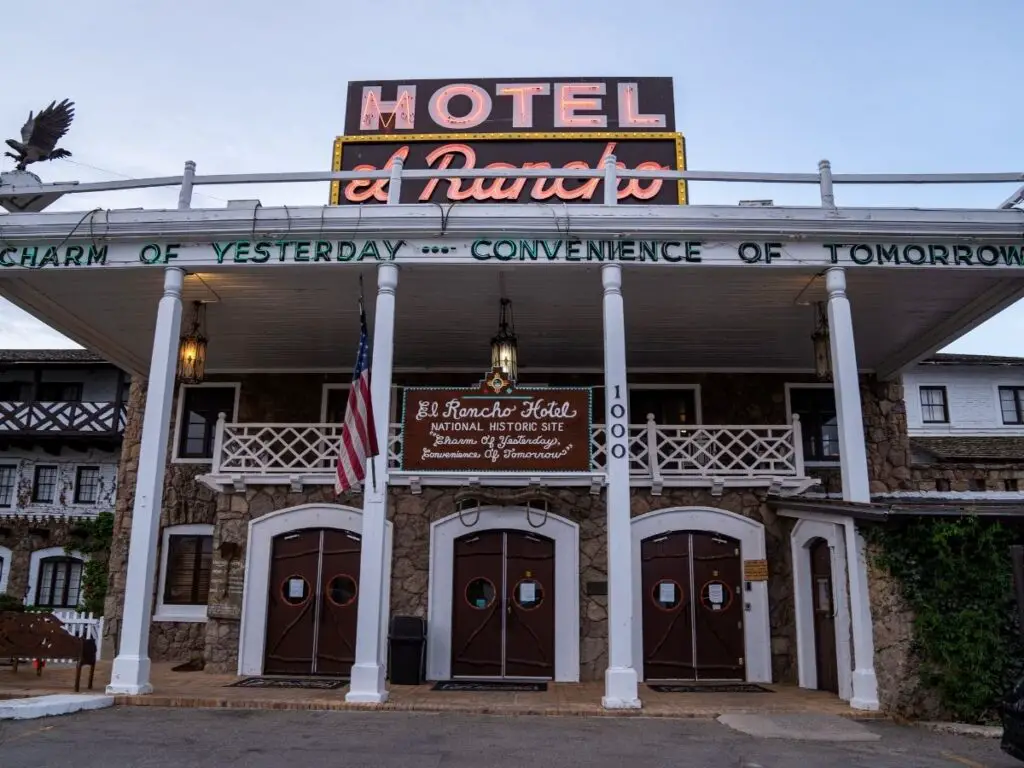 El Rancho Hotel
Location: Gallup, New Mexico
Gallup was the destination for many of Hollywood's stars and when they came here they came to the El Rancho Hotel which was built and owned by the brother of a Hollywood film director . This is an historic accommodation and there are themed rooms named after past guests.
Gallup Cultural Center
Location: Gallup, New Mexico
This museum is a must visit if you're interested in any WW2 history and especially the contribution of the Navajo people in the war effort. They were vital in using coded messages that took place since their language was not spoken outside of the tribes. A really interesting story which also was portrayed in the film Windtalkers.
Gallup isn't far from the next state on our trip – Arizona!
Still got questions? Join our FREE Route 66 community!
Come and join our FREE Facebook group where you can get help with planning your Route 66 road trip of a lifetime!