Route 66 is a trip in nostalgia and Americana and what you eat on your road trip is as much to do with that as the attractions you can see along the road too. The food on Route 66 isn't to be sniffed at, even though it may have its roots in basic, family owned American diners. After all, what gives you that warm feeling better than good, home cooked food?
Route 66 has a lot to offer on its 2000+ miles and as you might gather there's some regional variations too since it traverses eight states.
On our Route 66 travels we almost always feel like we're just scratching the surface of what's around, what's been before and what's to come.
One thing I will say is that if you get chance to stop at a local mom and pop restaurant on Route 66 then do it. Even the most popular stops can get lost over time and I've seen it a lot with places we stopped at and others we didn't get chance to.
The thing about the food on Route 66 is that it comes along with a story and a personality – it's always worth stopping for!
What food on Route 66 must you try?
So rather than look at the places to stop, of which there are many, this post is going to be about the foods that you should search out. I'll drop in some ideas of iconic stops as well but there are a lot of choices for you on the road.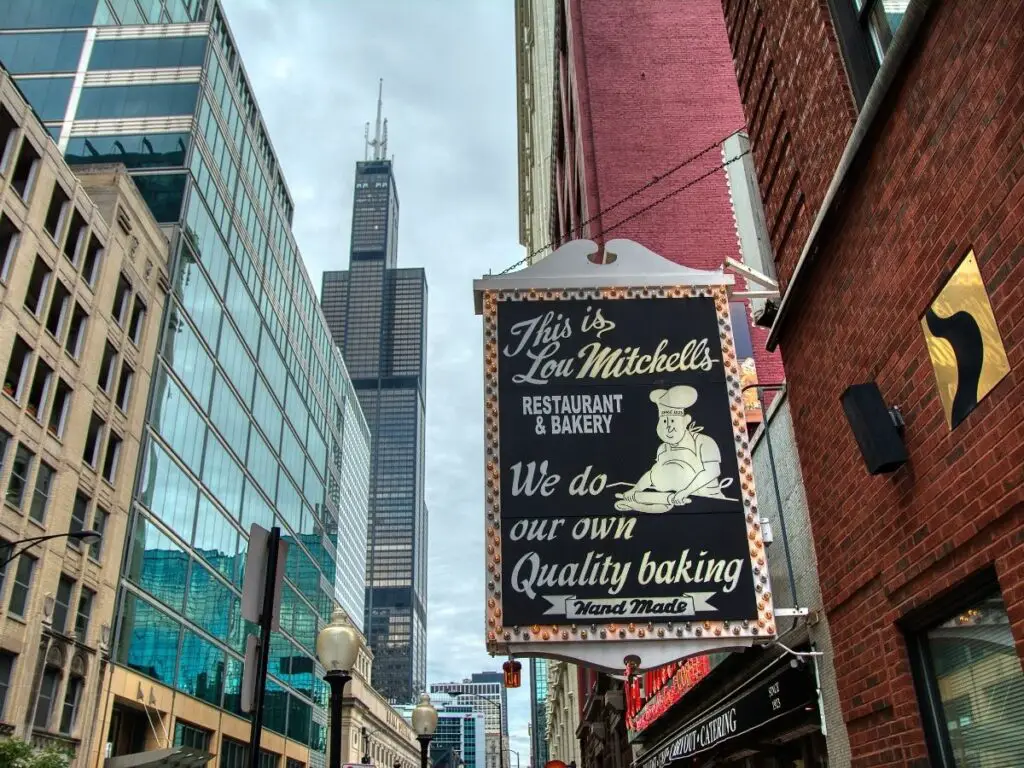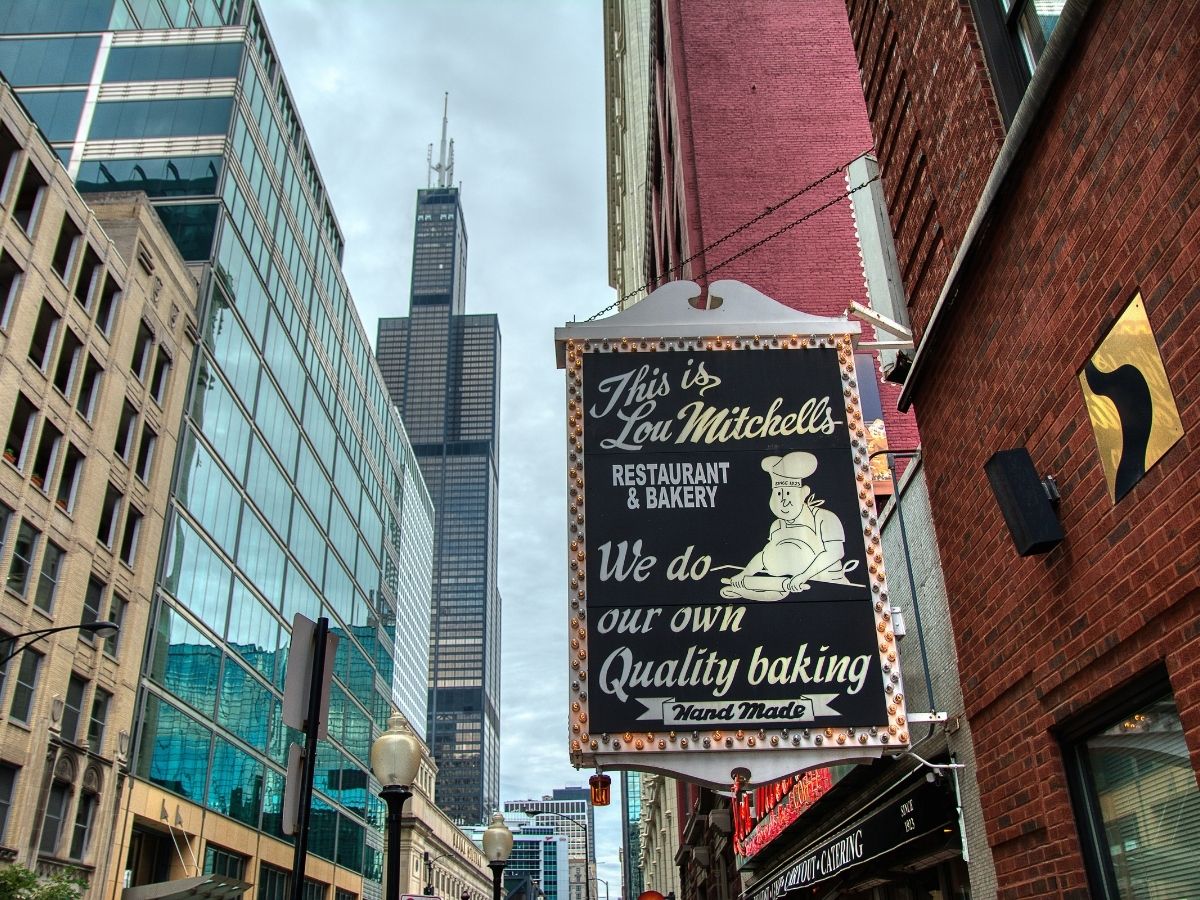 Pancakes
Let's start the day as we mean to go on with some fluffy pancakes for breakfast. While you might be thinking of solely main meals as a traditional food of the mother road, breakfast surely has to be up there too!
Diners pepper the road from the very start of it in Chicago to the end in Santa Monica and almost every one, if open in the morning, will offer delicious breakfasts to get your day on the road off to a great start.
While I recommend starting every day off with a stack of pancakes at the very least start off your trip the right way by checking out the wonderful pancakes available at Lou Mitchells, a short walk from the 'begin sign'. They have been making them for years, using their own blend, filling up Route 66 travelers before they head off on their epic journey.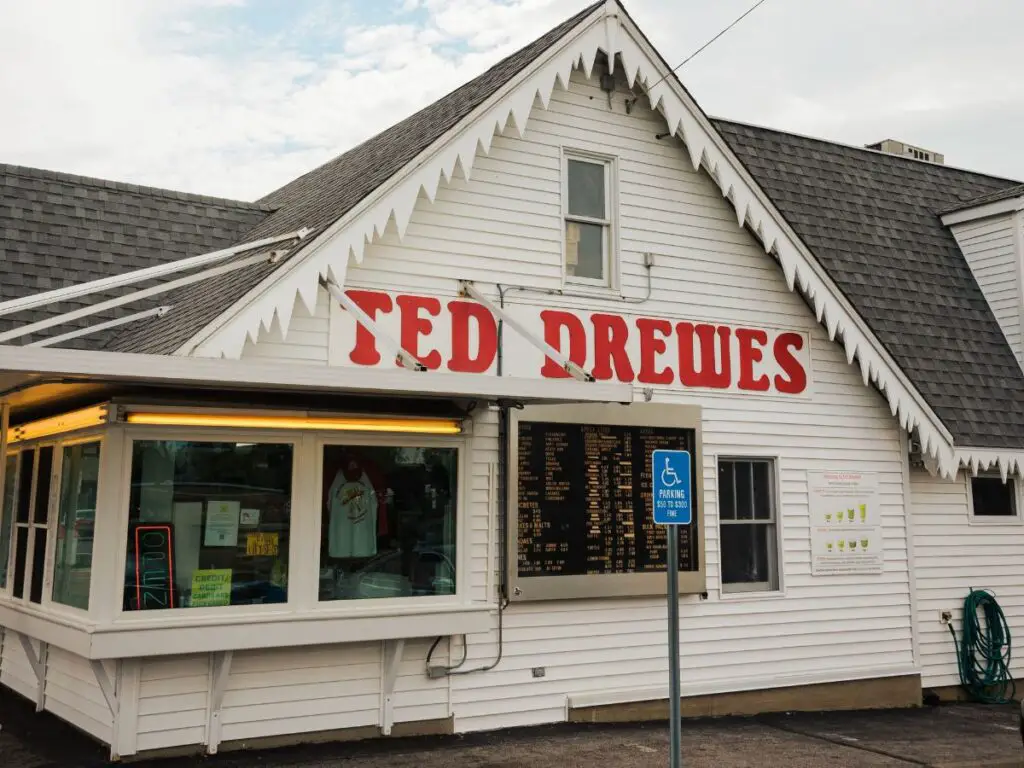 Frozen custard
It's a classic, very American dessert and one that has been enjoyed by travellers on Route 66 for many years.
You'll see it on many a diners dessert menu rounding off a classic meal with just a splash of sweetness. Or you might be lucky to find a specific frozen custard shop specialising in so many different flavors!
One such shop that is a must stop on the road is Ted Drewes Frozen Custard which is in St Louis. They have a huge selection of flavors to choose from and also their own specialty which is called a concrete – it's served to you upside down to prove how thick it really is. Be prepared for a queue! (always the sign of a great food stop)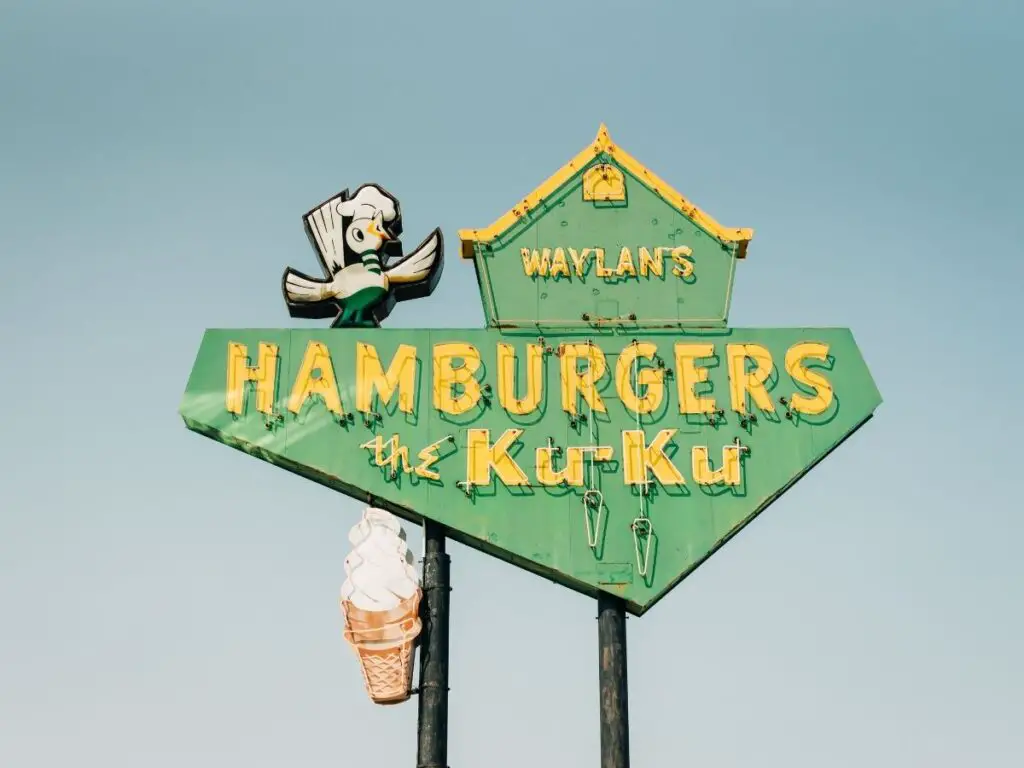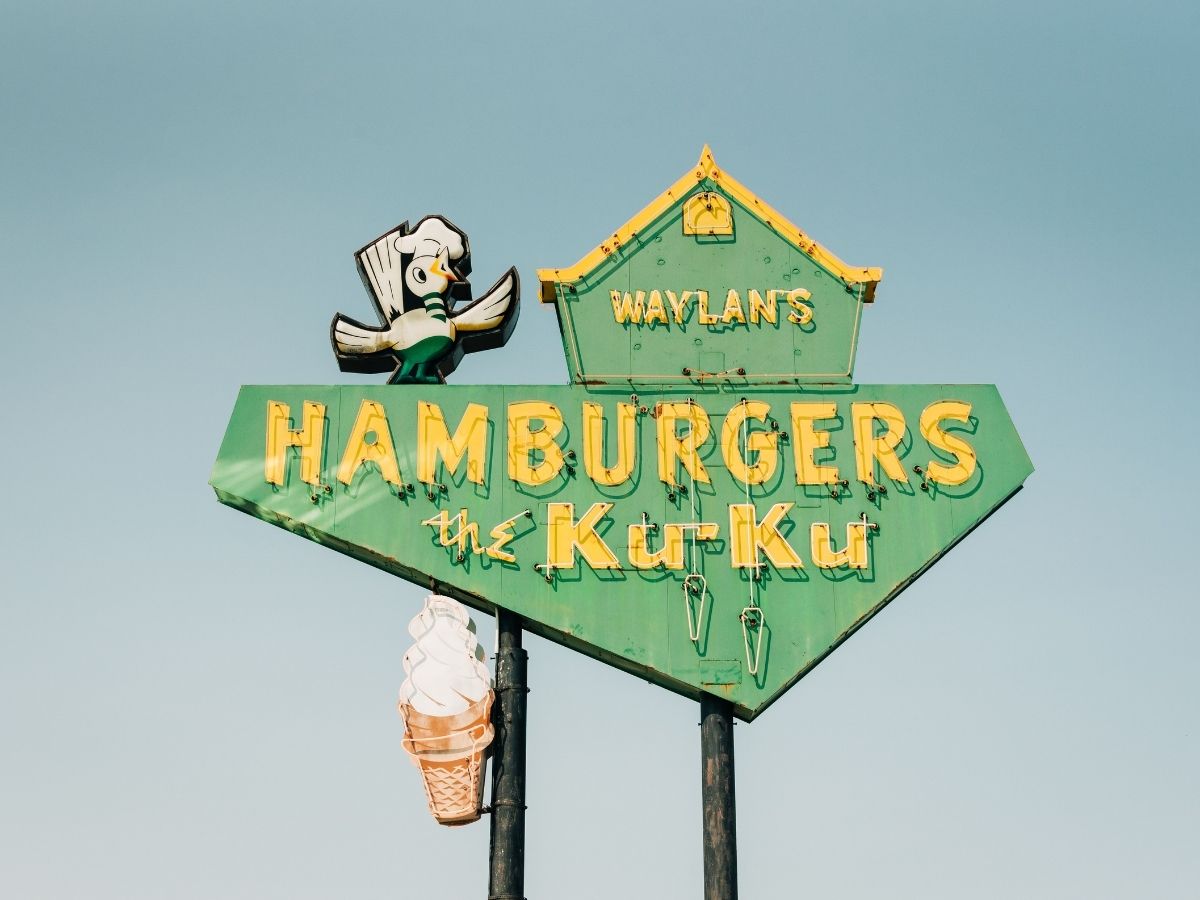 Burgers
A humble burger might feel like it's not anything to write home about but you'll find that the mouthwatering options available to you from the local mom and pop restaurants to be just that.
It's a classic and it's right to be so. Whether you have a sit down or grab a bite to eat from a drive in the classic American burger should definitely be on your list of foods to try on Route 66!
I'm going to encourage you to look for smaller establishments to try their take on the classic rather than just a chain. If you need an idea then check out Sid's Diner in El Reno where he makes a famous onion burger, also known as a depression burger. Although Sid's hasn't been around since then, it spectaularly honors this traditional way of cooking burgers in Oklahoma. Give them a try!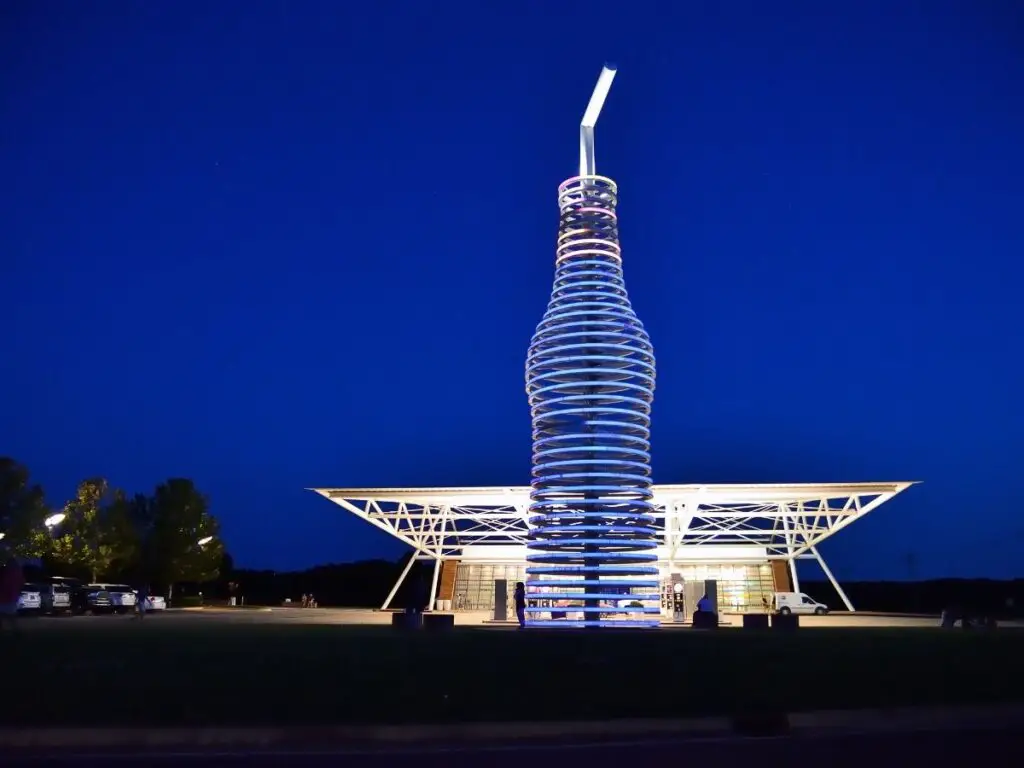 Soda
Traditional soda and drinks would have been sold in diners and cafes along the road for many years. A fresh drink with those bubbles bursting on your tongue is just what is needed on a hot driver
Get yourself a root beer, add some ice cream and make it a float or just try a traditional local soda.
When you're in Oklahoma you might want to check out Pops 66 Soda Ranch. It's a great place for a photo opportunity with their giant soda bottle lit up beautifully outside but it also sells a number of thirst quenching sodas. They have so many different flavours!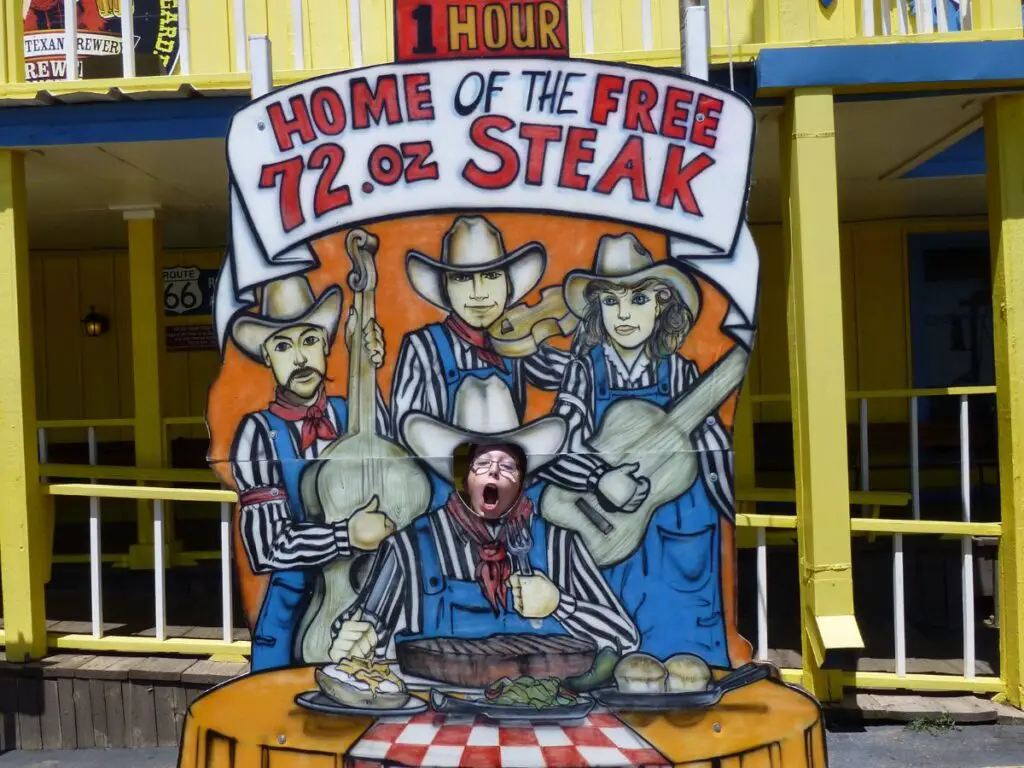 Steak
You can't go through the states of Oklahoma and Texas, famed for their ranches, without thinking you can get away without eating steak!
You can find good steak in many restaurants all along the road, each catering for your appetite with delicious rumps of differing sizes.
With this being Route 66 though, you can't get away from some giant sized offerings and when you're in Texas even more so. The Big Texan in Amarillo is the place to go if you're hungry and fancy a go at getting your dinner for free too. They have a contest to eat their huge 72oz steak, in a set time, and if you manage it you get it for free!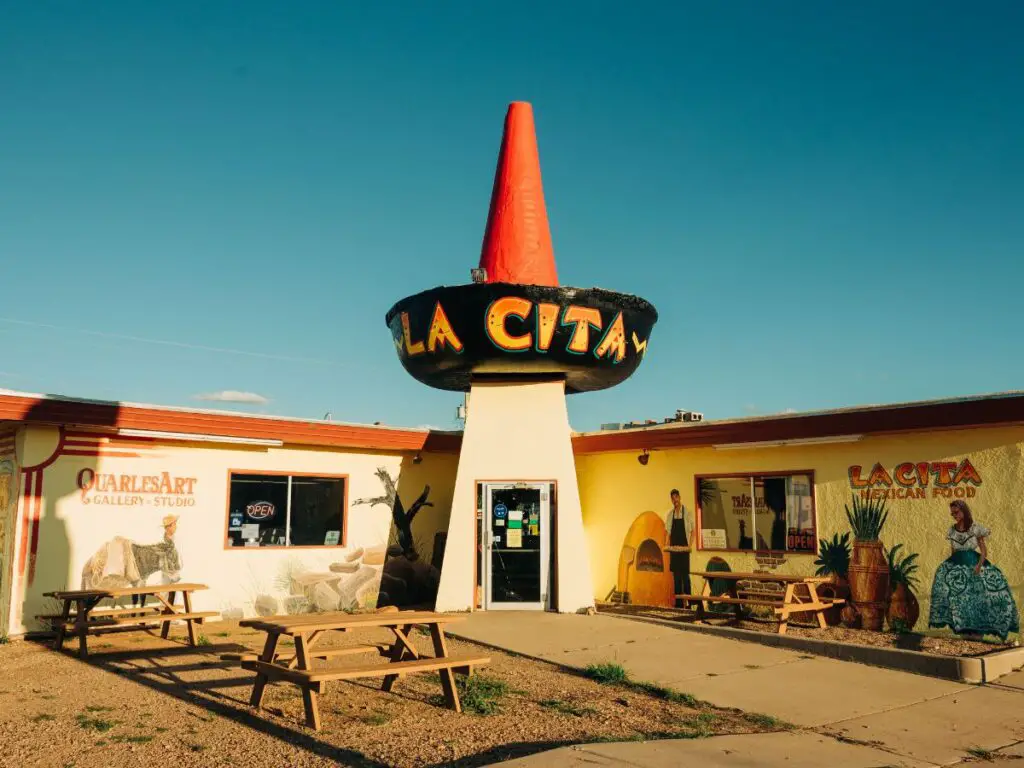 New Mexican Spice
Once you get into New Mexico the question becomes 'red or green' in response to which chilli is your favorite.
The cuisine starts to change as you cross over the border from Texas, spice starts to show up more and what's on offer has a distinctly Spanish sounding name.
As soon as we got into New Mexico we had to give tacos a go, it was Tuesday after all! It's a nice change from some of the more traditional American cuisine for sure.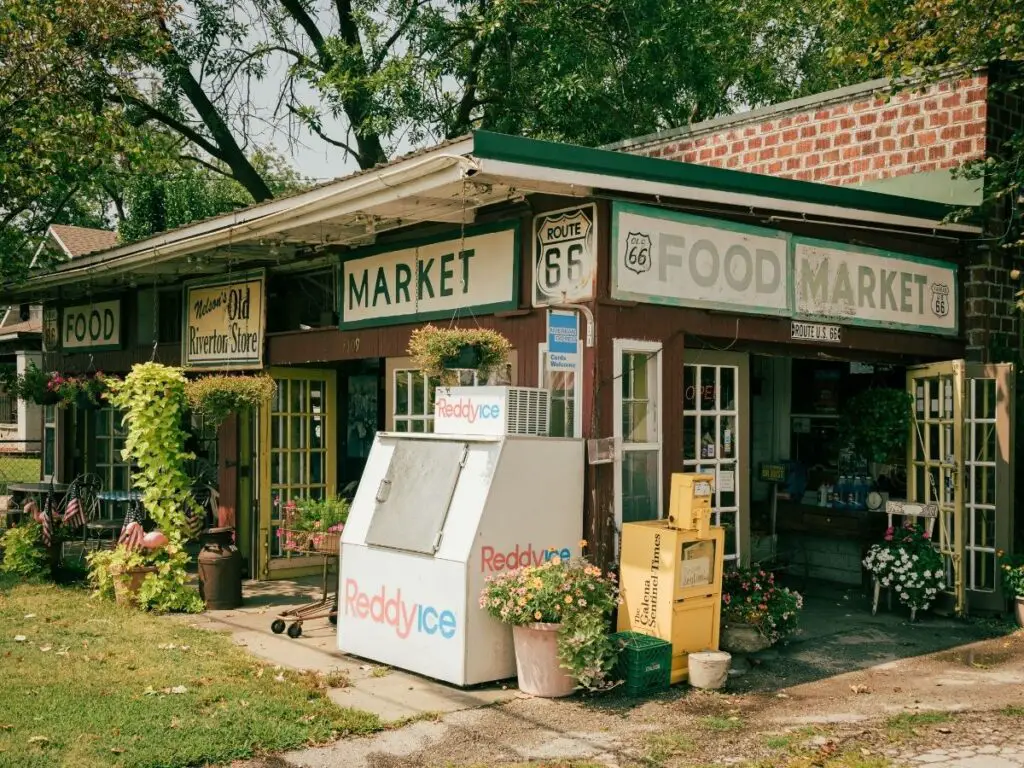 Sandwiches
This one might seem a little weird, but if you're on any road trip for any length of time you'll know that sometimes a simple lunch is what you need rather than anything more substantial. Your waistline is probably asking for it too!
Of course, wandering into the larger grocery stores is an option and one we did ourselves to keep our Route 66 trip on a tight budget, but there's also some smaller stores that might help you out too.
While cutting the corner of Kansas head into the Old Riverton Store where you can get a freshly made sandwich. Nothing fancy, just a simple top up that you can eat while there or take with you on your journey. The best part is that you're keeping an old traditional Route 66 stop going while you're at it (It's almost as old as the road itself!!
Sometimes the simplest foods can be just what you need!
Corn dogs
Just need something to stave off a hunger pang and not ready for a large sit down meal? Grabbing a corn dog could be just the thing for you!
Deep fried hot dogs on a stick will make travelers of all ages light up – they're just a fun snack aren't they? For families traveling the road over the years there's always been a need for simple food that parents know their kids will eat and keep them quiet until they get to their destination.
Many places along the road offer corn dogs but one place that should be on your list to visit is the Cozy Dog in Springfield, IL. It's been serving these since 1949!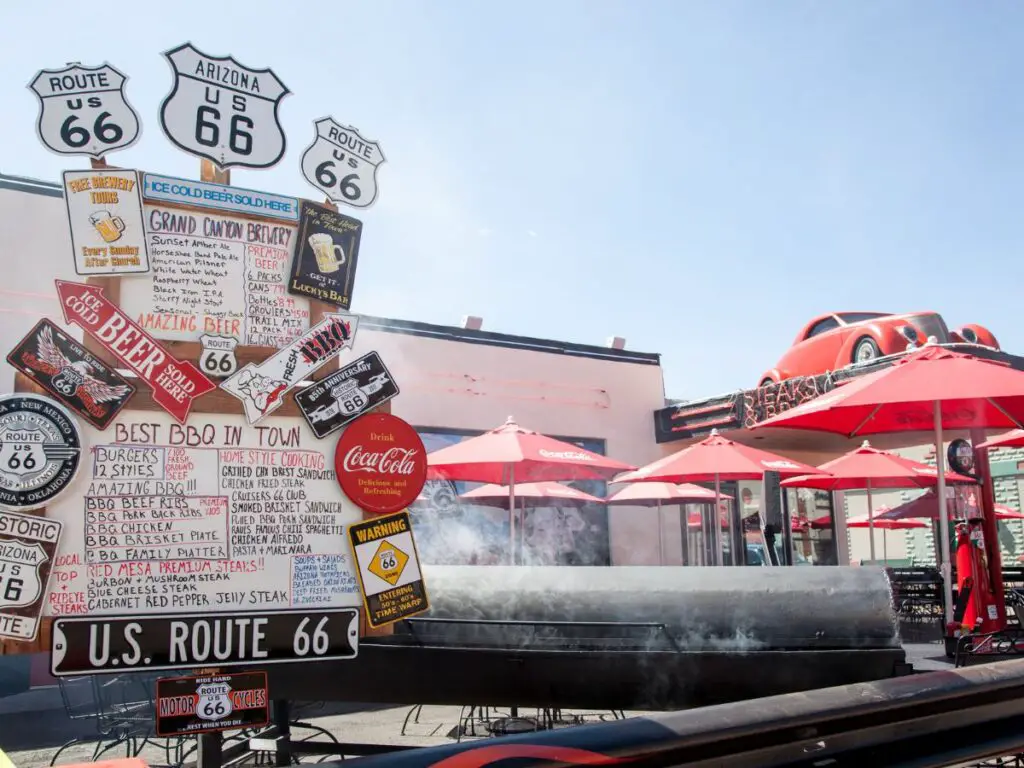 BBQ food
Finally we have amazing barbecue flavours and meat that you will almost fall over while driving along the road. Missouri and the mid west states in particular have a lot of BBQ joints where you can really indulge in this cuisine.
Get sandwiches to go or sit down to a meal of ribs, whatever takes your fancy. Loads of places also sell their own bbq sauce as a little souvenir of your trip!
There's a lot of mom and pop, locally owned smokehouses on the road. For a fun evening meal you might like the Missouri Hick BBQ in Cuba which has all the quirk of a classic Route 66 stop.