Whether it's your first road trip across the US or you're looking to spice up a regular drive along Route 66, adding some side trips into your itinerary makes a lot of sense for some people.
When we first traveled the road we weren't ever sure we'd return to this part of the world so it was important for us to tick off some of these amazing Route 66 side trips. Many of them are very special places and high up on lots of people's bucket lists so I guess the question is 'why not add them?'
This article probably contains affiliate links.  
This means that if you buy or book after clicking, I may get a commission at no extra cost to you. Thanks!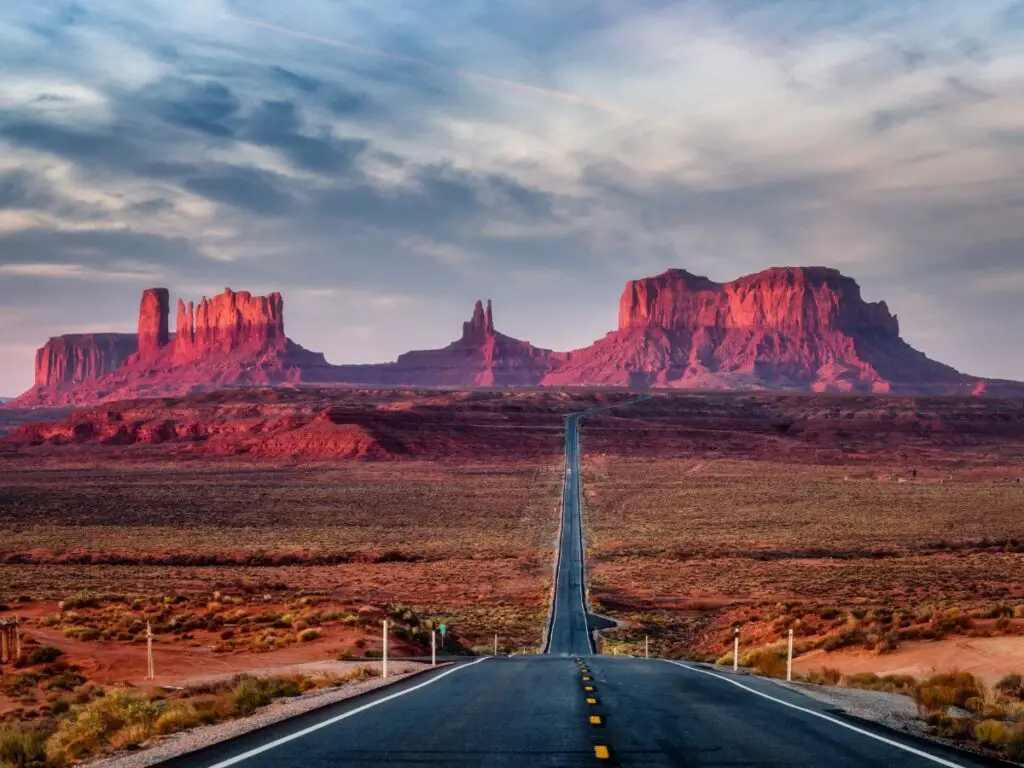 A note from the writer: Hey! I'm Kirsty and I'm a Route 66 enthusiast – I first became obsessed almost 20 years ago and then first visited in 2014. I've recently just come back from my last trip too! Comment below if you have any questions about your road trip and I'll get back to you ASAP – or join me in my free FB group here.
While these destinations do make wonderful side trips off Route 66, it can eat into your Mother Road time so do be aware of that – some are close by and others might take up a full day or two. Coming from the UK with smaller distances, many of these feel like a long way to me, but I know for those who are used to it they can be doable!
This list is in no particular order but you might notice that there are a LOT more towards the west side of the country. If I'm missing anything that you think should be on this list then please do comment below and share with any other readers! Thanks!
Monument Valley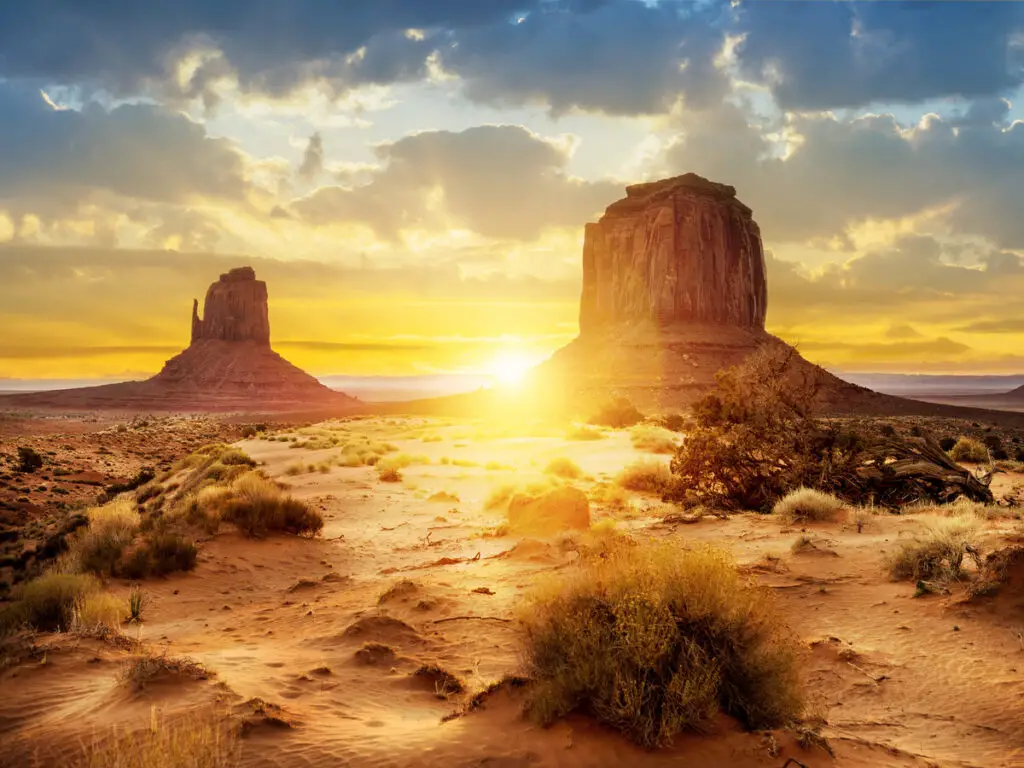 Distance from Route 66: 165 miles approx
(You could feasibly explore Monument Valley from many jumping off points along New Mexico or Arizona. Mileage shown is from Chambers, just east of the Petrified Forest National Park, AZ to the border with Utah.)
While it's not a simple day trip, requiring a decent amount of driving, Monument Valley is top of many visitors lists to explore.
Wide open spaces, classic movie backdrops that will send you back in a fit of nostalgia and endless photo opportunities here. This is Navajo Tribal land and permits must be purchased to explore the area. You can also go on guided tours like this one which can help with understanding the area.
Since Monument Valley requires a decent amount of driving to there and once there many people decide to stay overnight nearby. There isn't a huge amount of choice but the iconic Gouldings Lodge has to be worth checking out if you can get a room.
Grand Canyon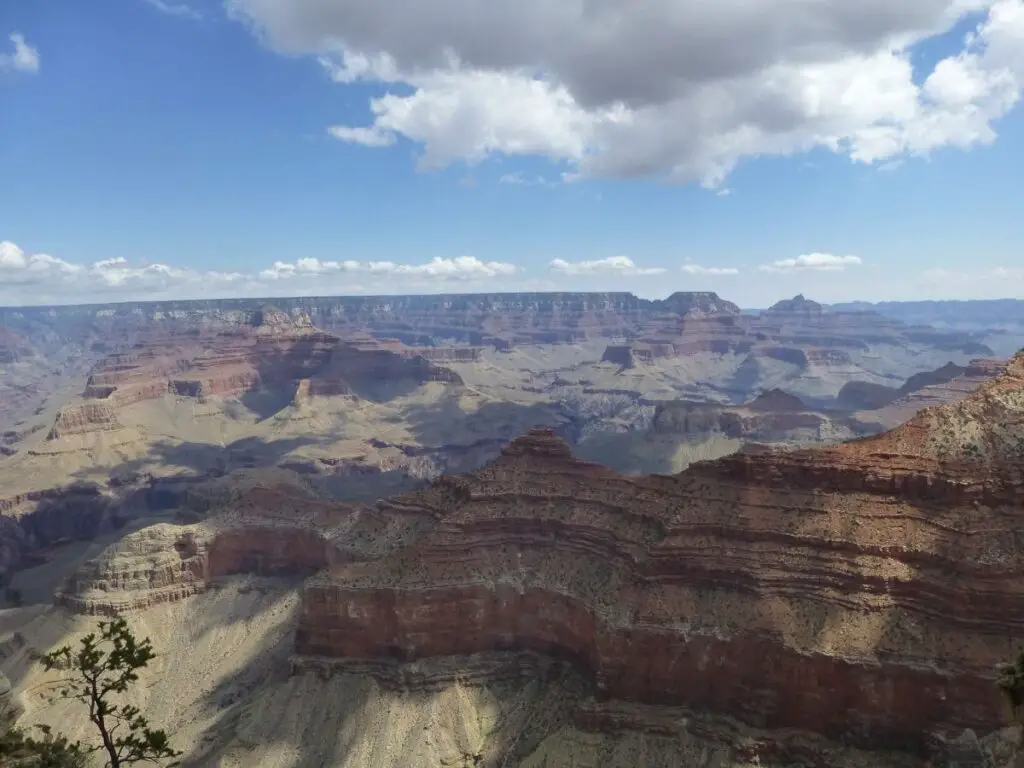 Distance from Route 66: 60 miles (from Williams, AZ)
This is the classic side trip from the Route 66 road and it's one that I definitely recommend since it's actually not too far from the road and can be easily done in a day if you want to. We added it in to our first trip really easily.
Grand Canyon National Park doesn't really need any explanation – amazing views as far as the eye can see and a real sense of wonder at the world.
You can take a hike, with many available for all abilities, or just explore the rim and visitor centers. Anyone with kids might like to get them to complete the Junior Ranger workbooks too which was a highlight for us! (yes, even me!)
The Grand Canyon and Route 66 is a perfect pairing for those who are exploring things to do along Route 66 in Arizona providing a perfect blend of stunning scenery and classic Route 66 stops! The South Rim is the easier part to access but you can feasibly explore any area around if you have some time.
You can find more about getting to Grand Canyon from Route 66 in this post here.
Horseshoe Bend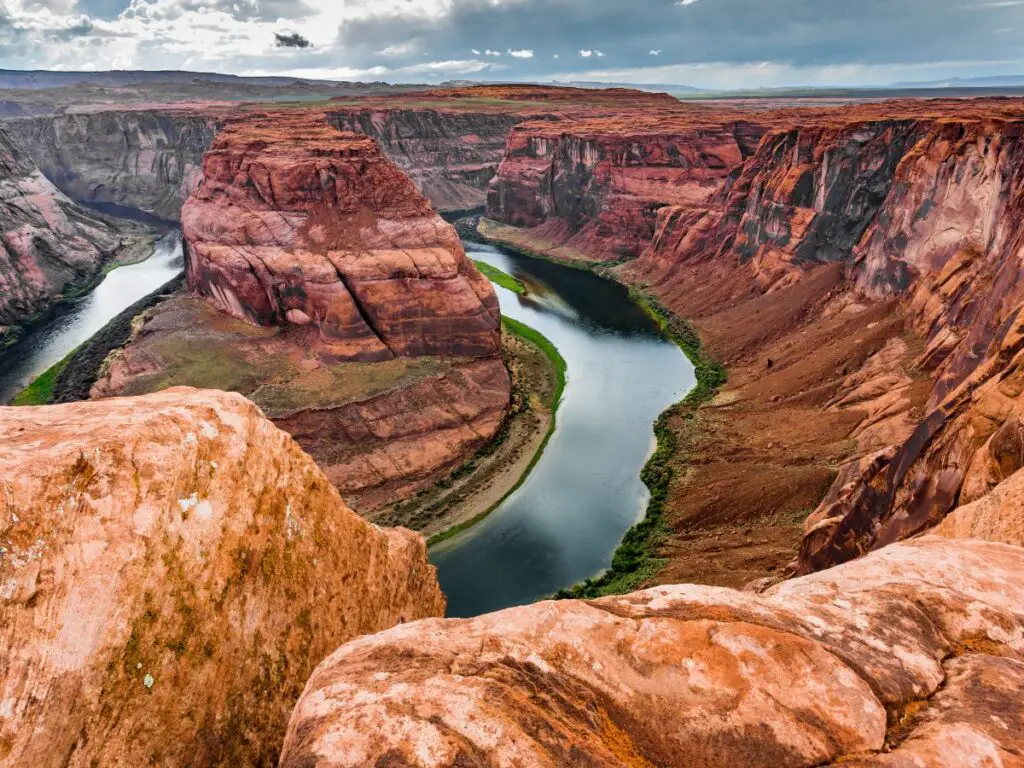 Distance from Route 66: 130 miles (from Flagstaff, AZ)
Another wonder of this area is Horseshoe Bend near Page, AZ. You'll have seen it on countless travel magazines, Instagram and social media pictures and it's an instantly reconizable place.
A visit here could be incorporated into a Monument Valley trip or alternatively the North Rim of the Grand Canyon. There's a car park by the famous view but do be aware that it can get incredibly busy, especially at peak times such as sunset.
Hoover Dam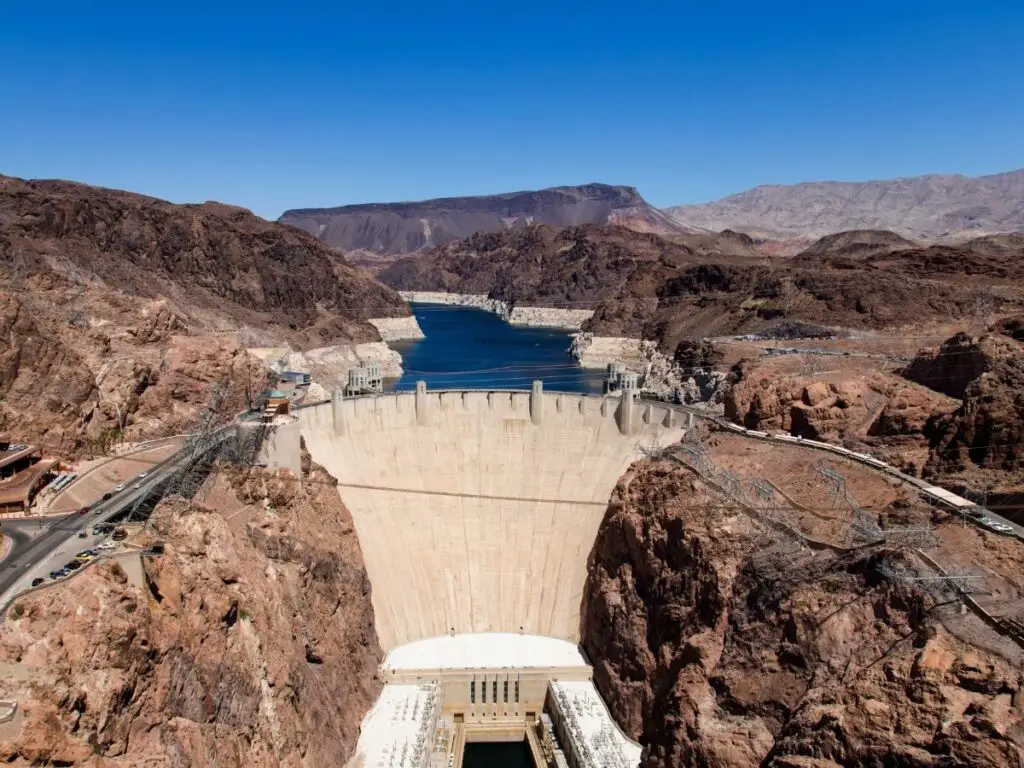 Distance from Route 66: 75 miles (from Kingman, AZ)
An absolute feat of modern engineering, Hoover Dam is an incredible day trip from the road and not too far either. It's not a side trip that will take too much of your day either so it's an easy one to add in and not miss too much of Route 66.
If you have more time you might like to check out some hikes around the area or take a guided tour of the dam. You don't need to do tours to see it in all its glory though!
A side trip to Hoover Dam from Route 66 works really well with a Las Vegas visit too!
Las Vegas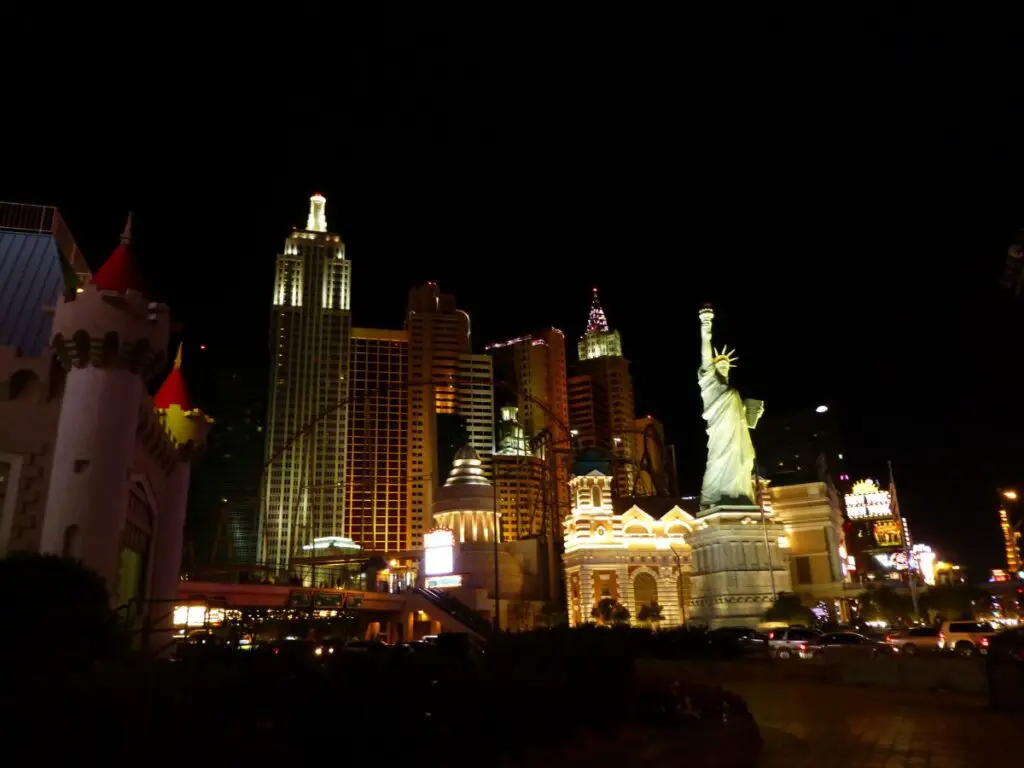 Distance from Route 66: 107 miles (from Kingman, AZ)
Looking for neon, exuberance and craziness? If the quirky, yet more serene, sights of Route 66 aren't quite enough perhaps a trip to the city of Las Vegas is for you?
With shows, casinos and more neon than you can ever imagine – it's somewhere that I personally had to see to believe! It's not too far from Route 66 and if you want to stay overnight you can find plenty of deals from the big chain hotels.
You can see hotels in Las Vegas here
Palm Springs, CA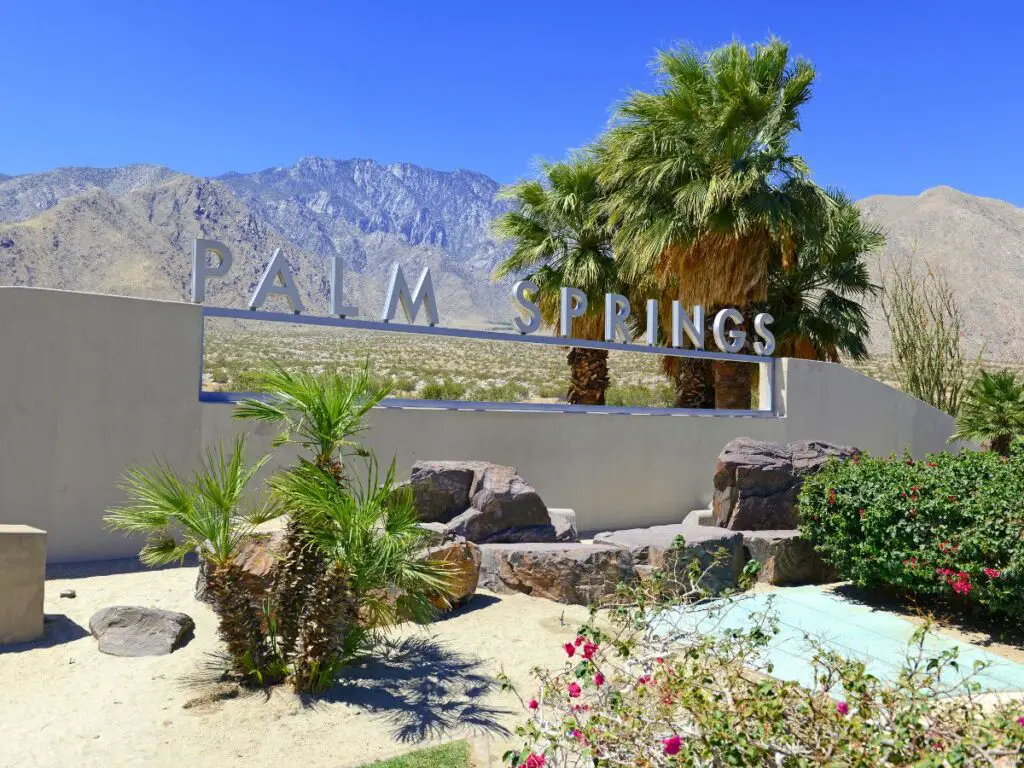 Distance from Route 66: 55 miles (from San Bernardino, CA)
If you're not quite ready for your road trip to end, you're not ready for the crazy LA scene or if you want to explore more of California then you might like to add Palm Springs to your list.
You have retro chic in many of the buildings here, mountains to hike around giving gorgeous views and Joshua Park NP on your doorstep. There's plenty to explore nearby for sure!
It's not too far from Route 66, you could get there from San Bernardino before hitting LA proper or you could go from Needles on the East side although you'd miss much of the California Route 66 sights doing it that way.
Roswell, NM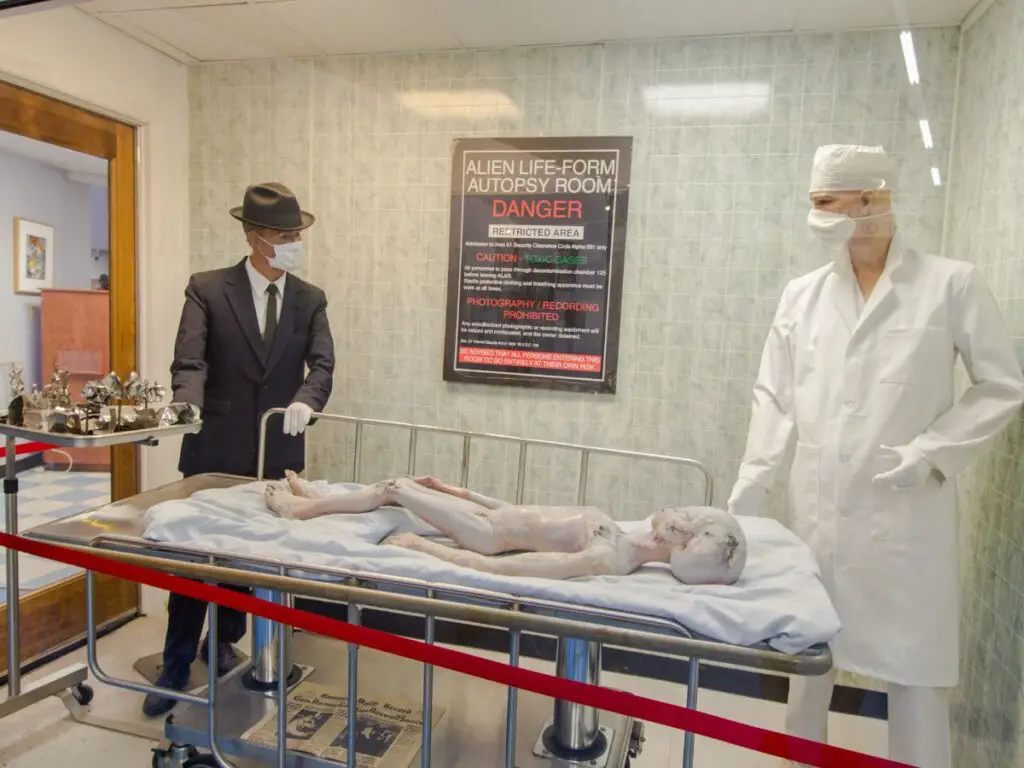 Distance from Route 66: 135 miles (from Santa Rosa, NM)
If you're driving Route 66 for all the quirkiness then you might also love a trip to Roswell, home of UFO sightings, tales of aliens and more. Heading south from the road along New Mexico you'll soon find yourself here.
There's plenty to do in town with museums, natural spaces to walk round and history to learn about.
If you're traveling this way you might want to consider the next item on the list too.
Carlsbad Caverns National Park, NM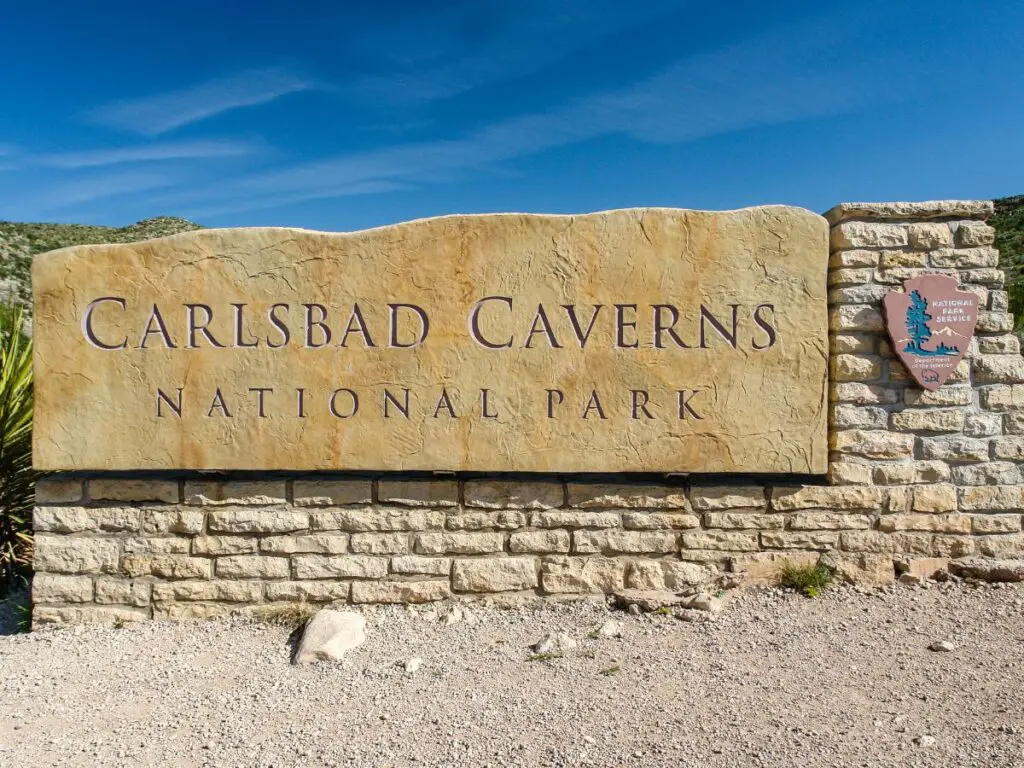 Distance from Route 66: 235 miles (from Santa Rosa, NM)
Not a particularly short side trip and probably not one that can be done in a day, but if you're looking to tick off National Parks this one might be worth adding to it. It could also be incoporated into a visit to Roswell too.
Explore the caverns and some wonderful hikes around the area too. If you're around for the evening in the summer months you might also like to check out the bat flight program where you can watch as hundreds fly out each evening in search of food!
Palo Duro Canyon State Park, TX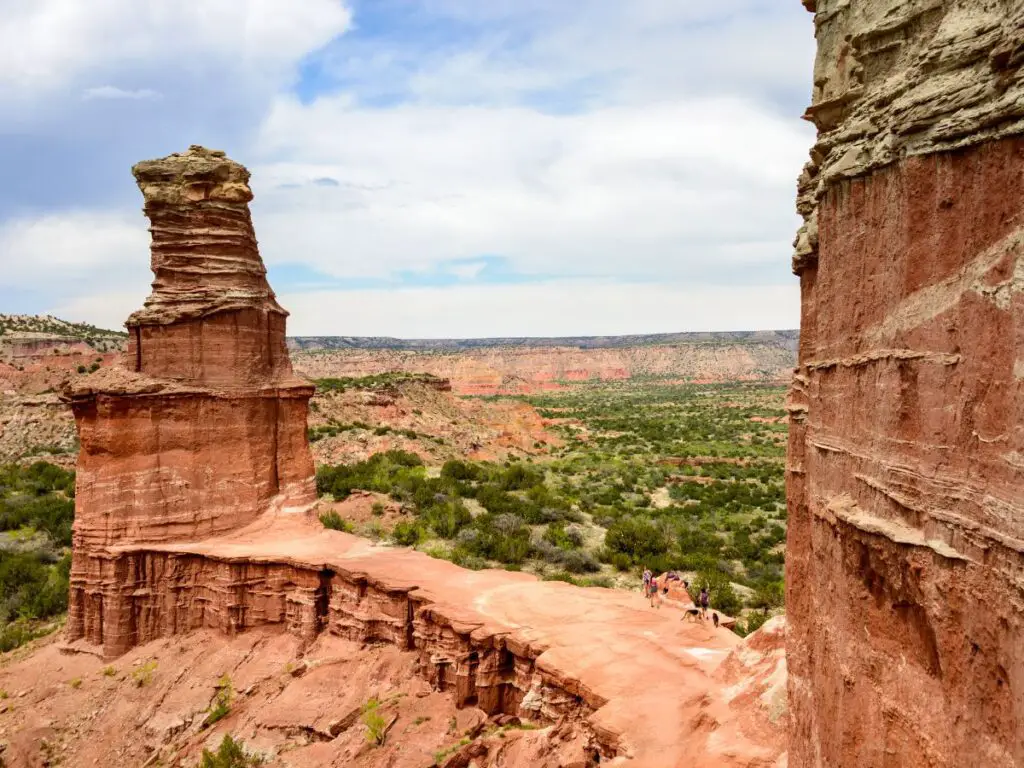 Distance from Route 66: 30 miles (from Amarillo, TX)
Probably the shortest side trip on this page and one that is more than easily doable even for those who are exploring on a tight schedule or perhaps those who are just exploring Route 66 through Texas.
If you've already ticked off the Grand Canyon then maybe you'll be interested to know that Palo Duro Canyon is the second largest in the country – definitely worth checking out! Lots of trails and hikes to cover in and a visitor center to learn more about the area.
Laura Ingalls Wilder home, MO
Distance from Route 66: 50 miles (from Springfield, MO)
Something a little bit different for those who, like me, are big fans of the Little House on the Prairie books. This isn't one of the original locations that she wrote about, but is her last home and the place where she wrote her books and her auto-biography. Of course, the pioneers are a big part of the Route 66 story so if that part of its history interests you then this is a great place to visit.
You can tour the house here and see her writing desk and room where the legacy began to take shape. Check out their website here.
It's not too far from Route 66 if you're exploring around Missouri.
Wichita Mountains wildlife refuge, OK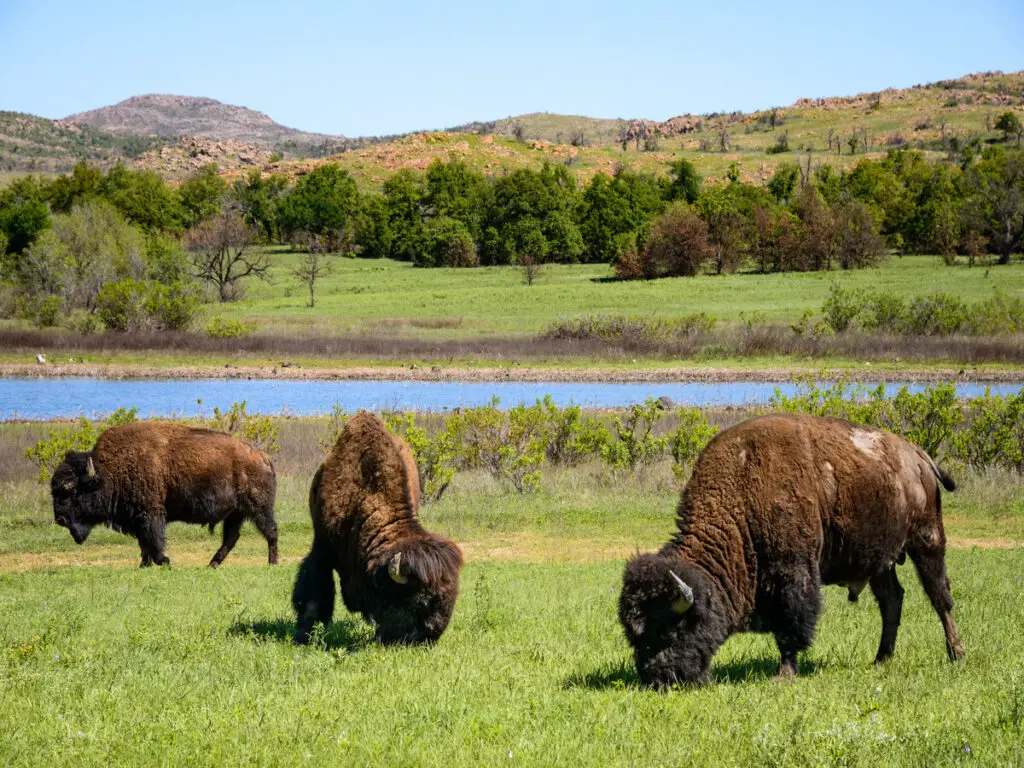 Distance from Route 66: 70 miles (from Clinton, OK)
Just south or Route 66 as it drives through Oklahoma is another wonderful place to come if nature, walking and getting outdoors is one of the things you like to do on your road trips. It's not too far and can be done in a day.
It's home to lots of wildlife but most specifically it has bison herds which you may be able to see on some trails. The visitor center is a great place to start to get information on the trails and what to see when you're there. Check their site out for more information here.
Still got questions? Join our FREE Route 66 community!
Come and join our FREE Facebook group where you can get help with planning your Route 66 road trip of a lifetime!