So, what states does Route 66 go through? When figuring out your trip on the Mother Road I know that these are your most asked questions (because they were mine) so next in my series for you when researching the road is all about the states of the US you'll see.
Starting in the midwest and heading west till the Pacific Ocean, Route 66 passes through 8 different states.
Route 66 goes through the following states:
Illinois
Missouri
Kansas
Oklahoma
Texas
New Mexico
Arizona
California
Note that Route 66 doesn't go through Nevada and Las Vegas. Many people choose to add it to a trip if they have time on their road trip since it's so close, we did!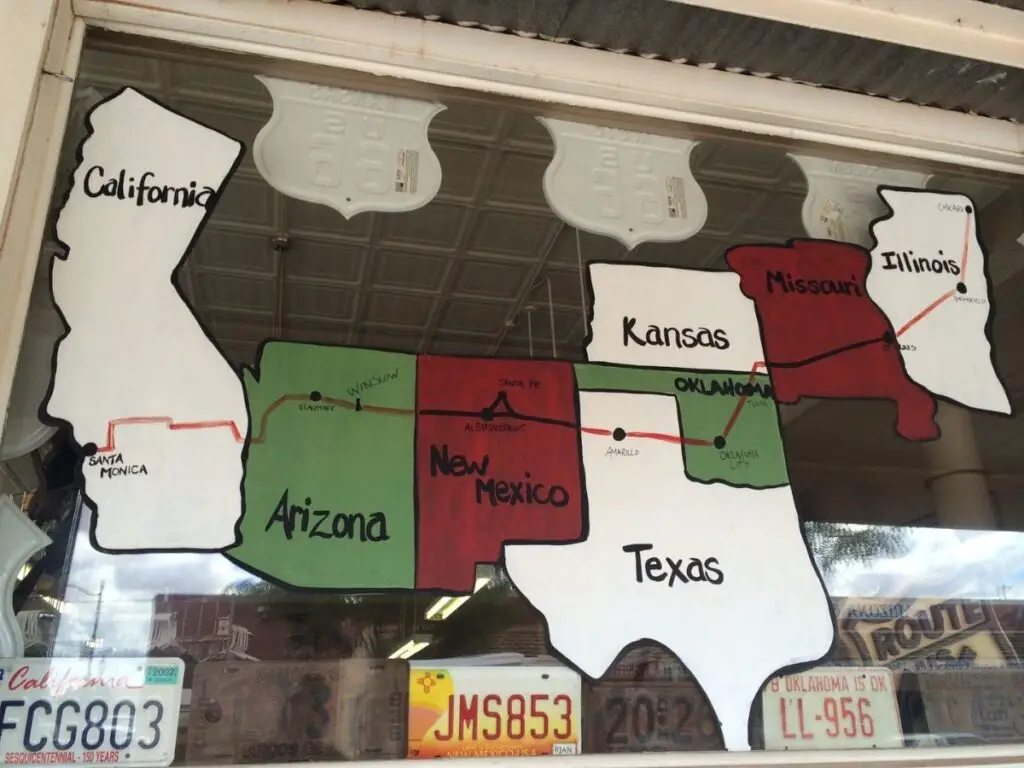 While it winds through 8 of the 50 states in American it has to be said that not all of the states are equal. Some have a lot of miles of Route 66 to enjoy and some others briefly say hello to the road and that's it. Let's take a look at each state in detail, some of the major cities it goes through and things to do on the road.
States that Route 66 go through
As you can imagine, as you drive through over 2000 miles of the United States the landscape changes quite a bit. From the shores of Lake Michigan all the way to the Pacific ocean here's what you'll see.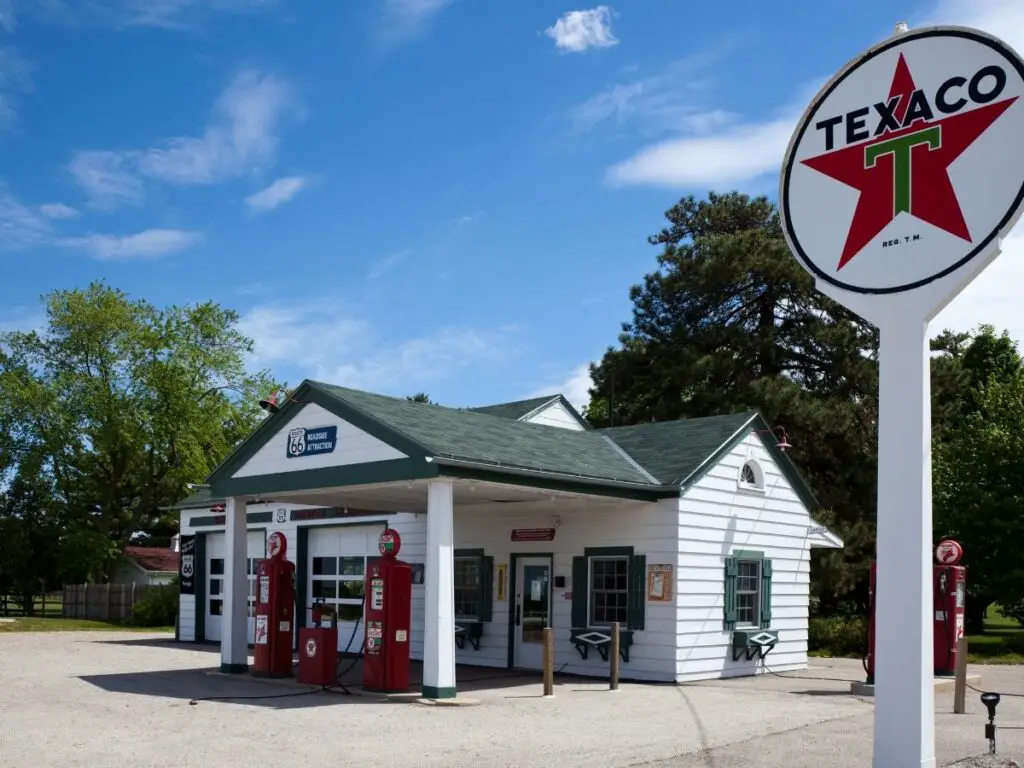 Illinois
Nickname: The Prairie State
Route 66 mileage: 301 miles (484 km)
Major cities: Chicago, Springfield
Top Attractions: Begin sign, Gemini Giant
The city of Chicago is the starting point for Route 66 but once you leave the huge expanse of city in Chicago you start to enter small town America.
As you head through the Prairie state you'll see numerous examples of where people have renovated and brought back to life some Route 66 icons like gas stations, motels and restaurants.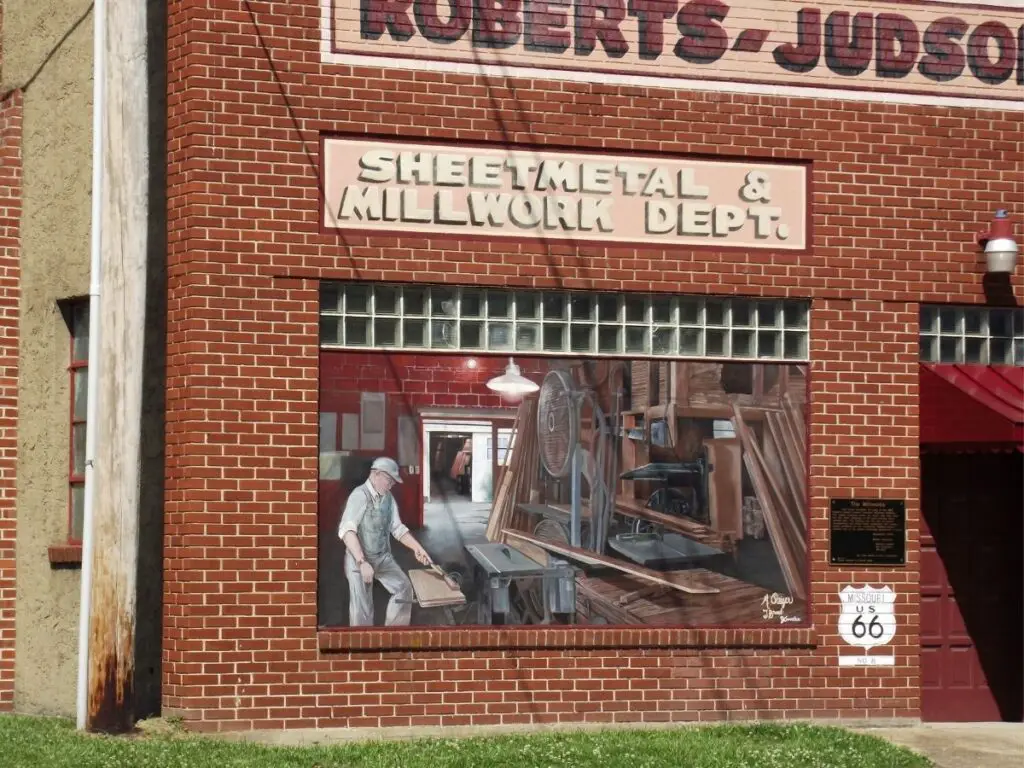 Missouri
Nickname: The Show-Me State
Route 66 mileage: 292 miles (470 km)
Major cities: St Louis, Springfield
Top Attractions: Meramec Caves, Cuba Murals, Gateway Arch
Route 66 in Missouri passes over the Mississippi River in St Louis and through the forest landscape of the Ozarks.
There's a lot to see from the caves at Meramec to the city skyline in St Louis which is dominated by the Gateway Arch. The small towns have a lot to offer too – don't miss Cuba which has a lot of murals depicting the history of the area.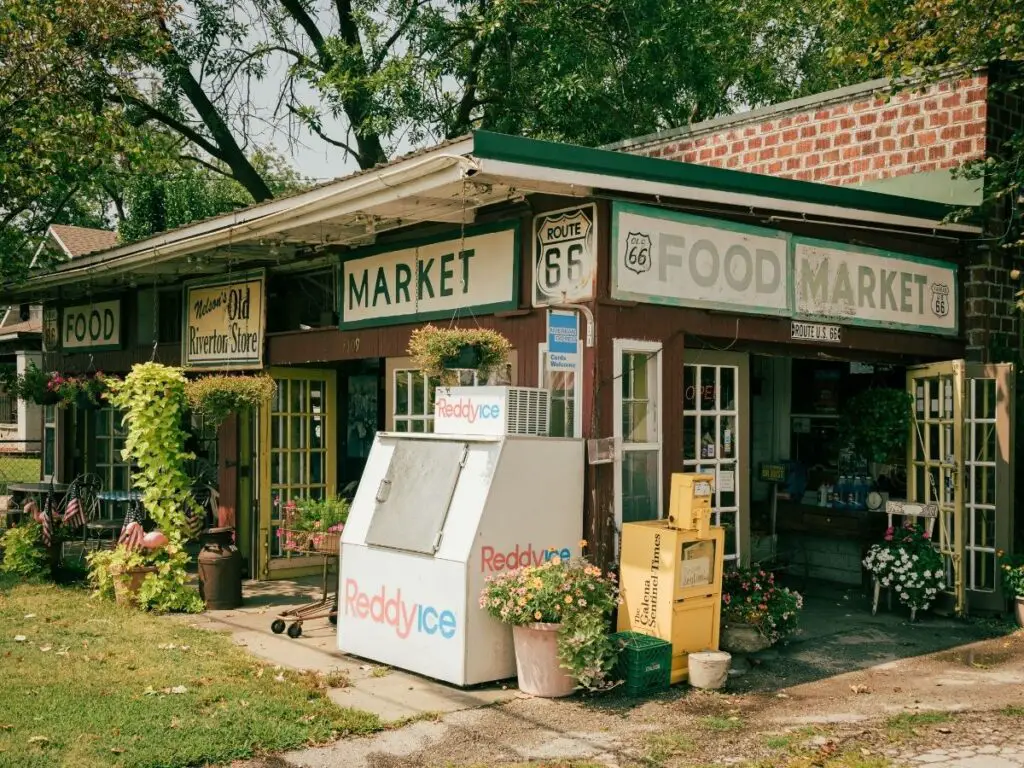 Kansas
Nickname: The Sunflower State
Route 66 mileage: 13 miles (21 km)
Major cities: none
Top Attractions: Original Mater from Disney's Cars, Old Riverton Store
The shortest section of Route 66 passes through Kansas, just 13 miles of the road go through the state.
While Kansas is know for it's wide open plains, this is mining country in this small corner of the state. Galena was Kansas's oldest mining town where they mined for lead.
Even though it's a short section of Route 66 they are very proud of the Road and you'll find many old relics still existing such as the Old Riverton Store.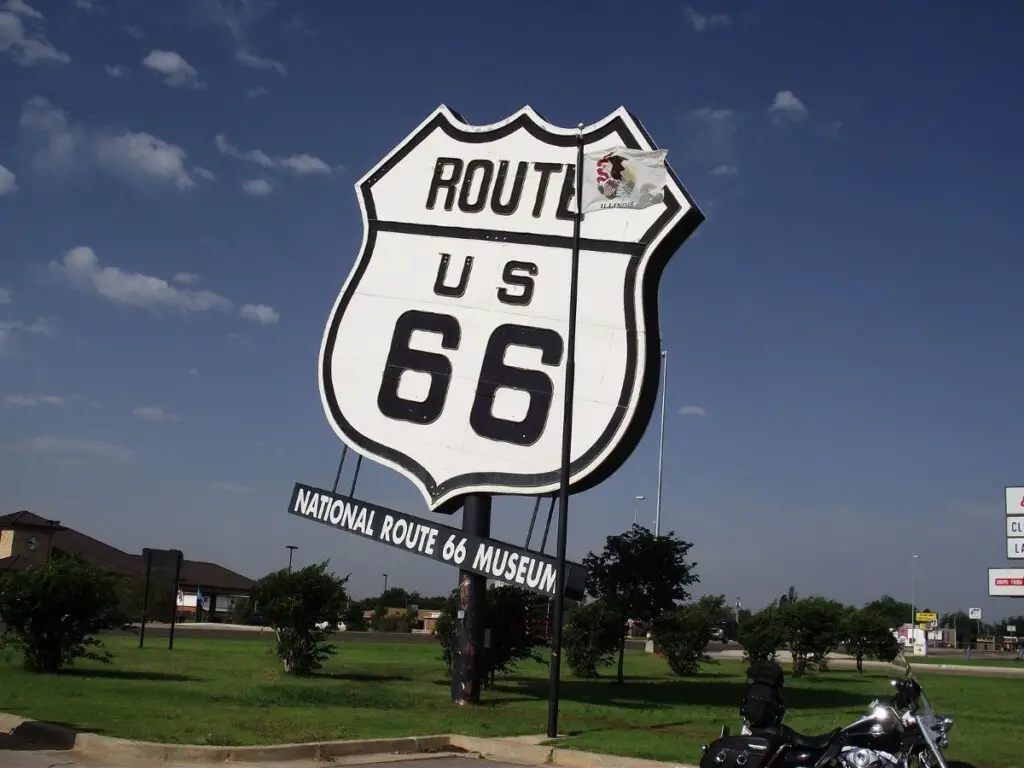 Oklahoma
Nickname: The Sooner State
Route 66 mileage: 376 miles (605 km)
Major cities: Tulsa, Oklahoma City
Top Attractions: Catanooca Blue Whale, Pop 66 Giant Soda Bottle
The dust bowl of Oklahoma was the setting for Steinbeck's Grapes of Wrath. You'll find open plains, plenty of cowboys and a real love for the Mother Road.
This is where the idea of Route 66 began and because of that it's why it passed through Oklahoma rather than going in a straight line where it might have gone through more of Kansas.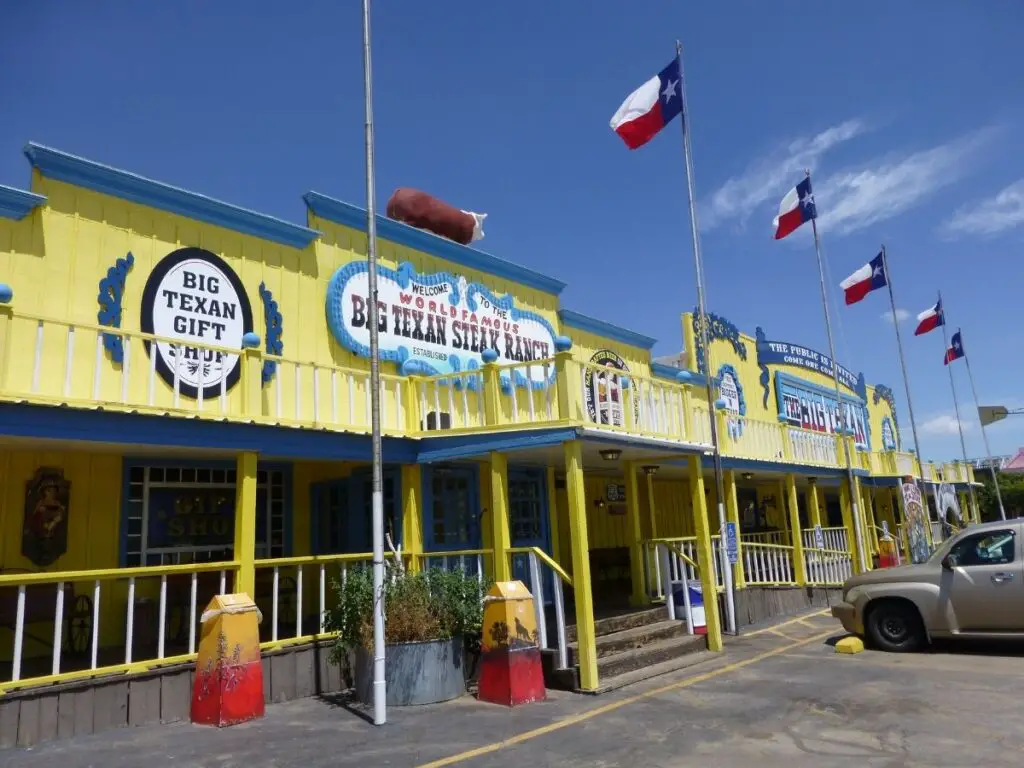 Texas
Nickname: The Lone Star State
Route 66 mileage: 178 miles (286 km)
Major cities: Amarillo
Top Attractions: U-Drop Inn, Cadillac Ranch, Big Texan
The portion of Route 66 that passes through Texas goes through what's known as the pan handle and it's in the north of the state.
There are a lot of quirky stops on this short piece of the road, the most famous being the Cadillac Ranch near Amarillo. You're also halfway along the road when you get to Adrian and the Midpoint Cafe.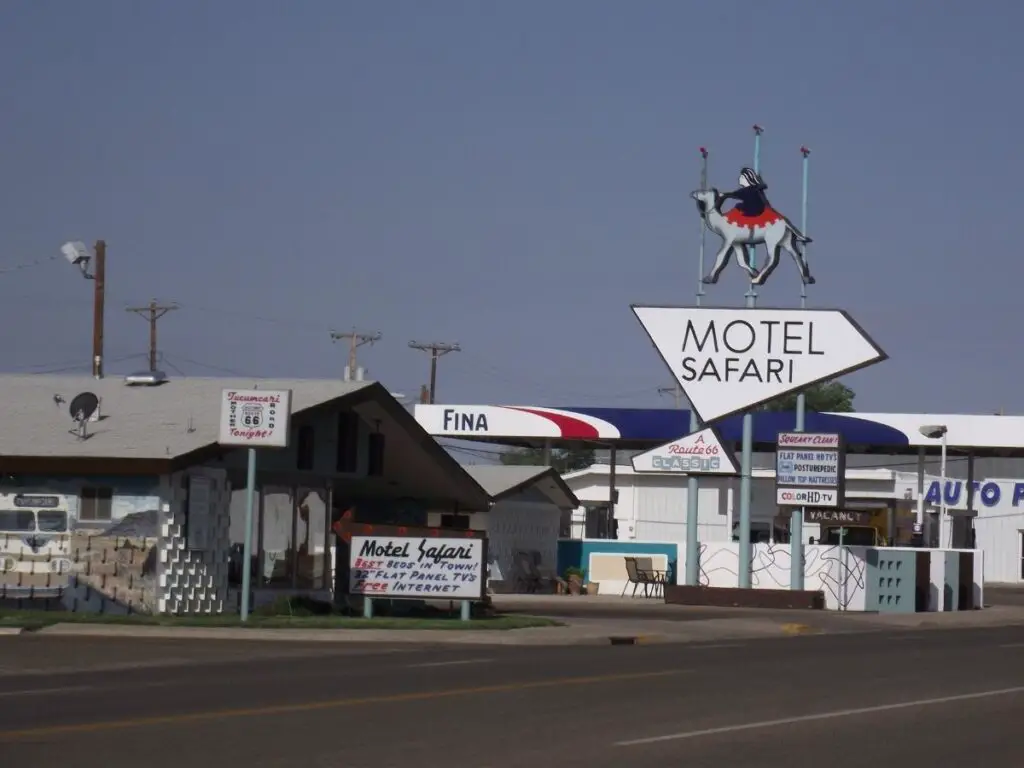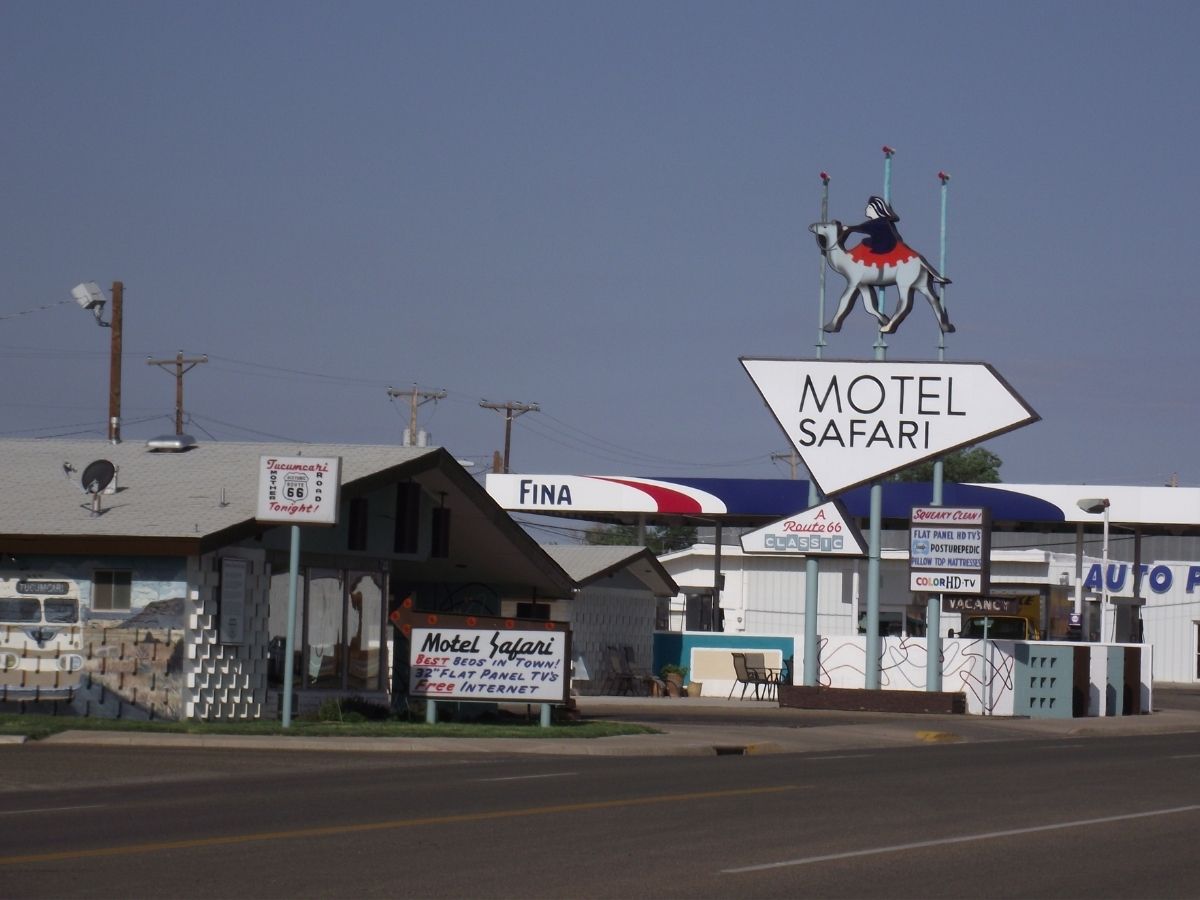 New Mexico
Nickname: Land of Enchantment
Route 66 mileage: 380 miles (611 km)
Major cities: Albuquerque, Santa Fe
Top Attractions: Tucumcari, Santa Fe, Albuquerque Old Town
In New Mexico there's a large part of the route that changed. It used to pass through Santa Fe but that changed in 1937 and then didn't go anywhere near the city. One of the earliest bypasses of the road.
There's a real mix of cultures in New Mexico to be seen from the Native Americans to the Spanish and then later the push to settle in this area.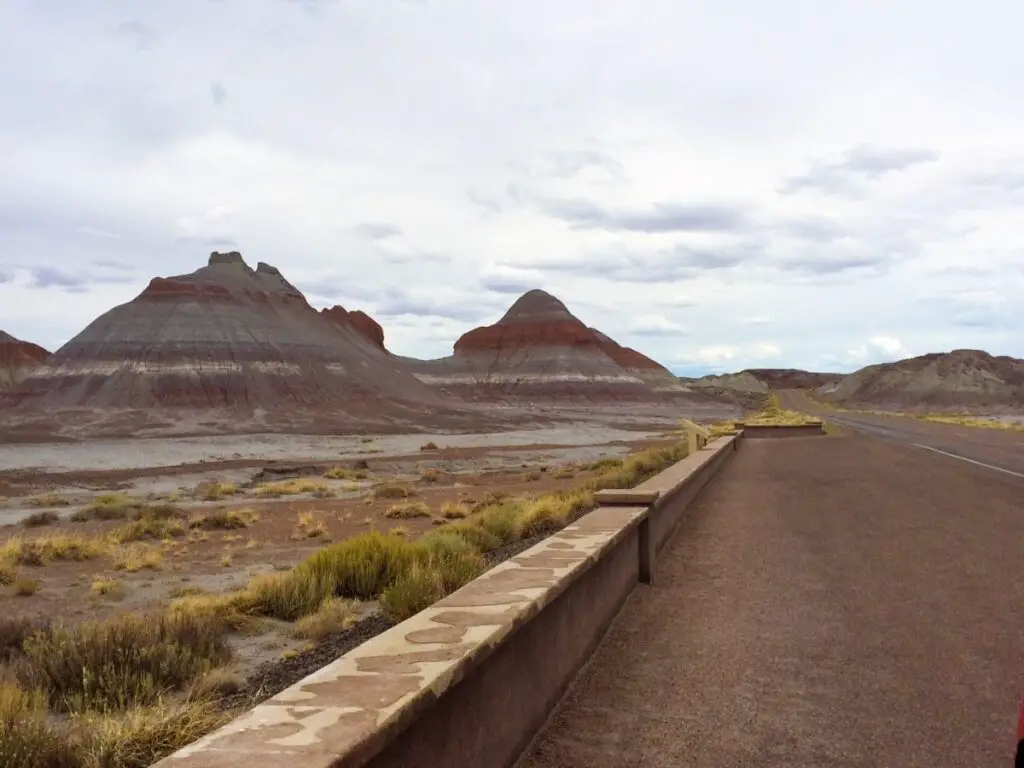 Arizona
Nickname: The Grand Canyon State
Route 66 mileage: 401 miles (645 km)
Major cities: Flagstaff
Top Attractions: Petrified Forest NP, Meteor Crater, Oatman
Arizona is not just desert as you might think although there's plenty of that too. You'll also drive through pine forests as some of the towns and the city of Flagstaff are at a higher elevation.
The only National Park that Route 66 passes through is the Petrified Forest National Park (although the St Louis Gateway Arch is also v. close), a colorful desert full of wood that has turned to stone.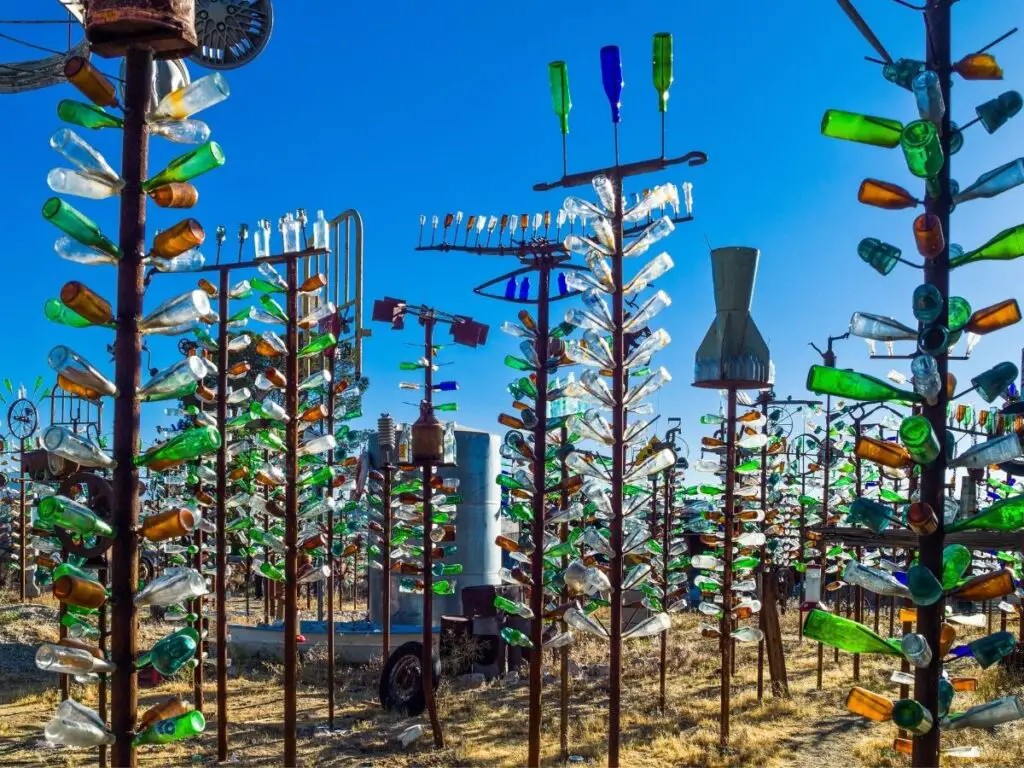 California
Nickname: The Golden State
Route 66 mileage: 315 miles (506 km)
Major cities: Los Angeles, Santa Monica, San Bernadino
Top Attractions: End of the Trail Sign
The final state along Route 66 is California. You'll pass through desert and then the huge sprawling city of Los Angeles starts to creep up on you before landing at Santa Monica and having the Pacific Ocean ahead of you.
You'll find loads of retro diners, ghost towns and old mining history too. This is gold rush territory! Don't rush on by the quirky stops to get to the end of the trail!