How long does it take to drive Route 66? For many people it's the first question when planning a Route 66 road trip and it's a good question at that.
Will my vacation time be enough? Will I be exhausted when I'm done and need another vacation? Will I get to see all that I want? Will I be disappointed if I don't manage to drive the whole route?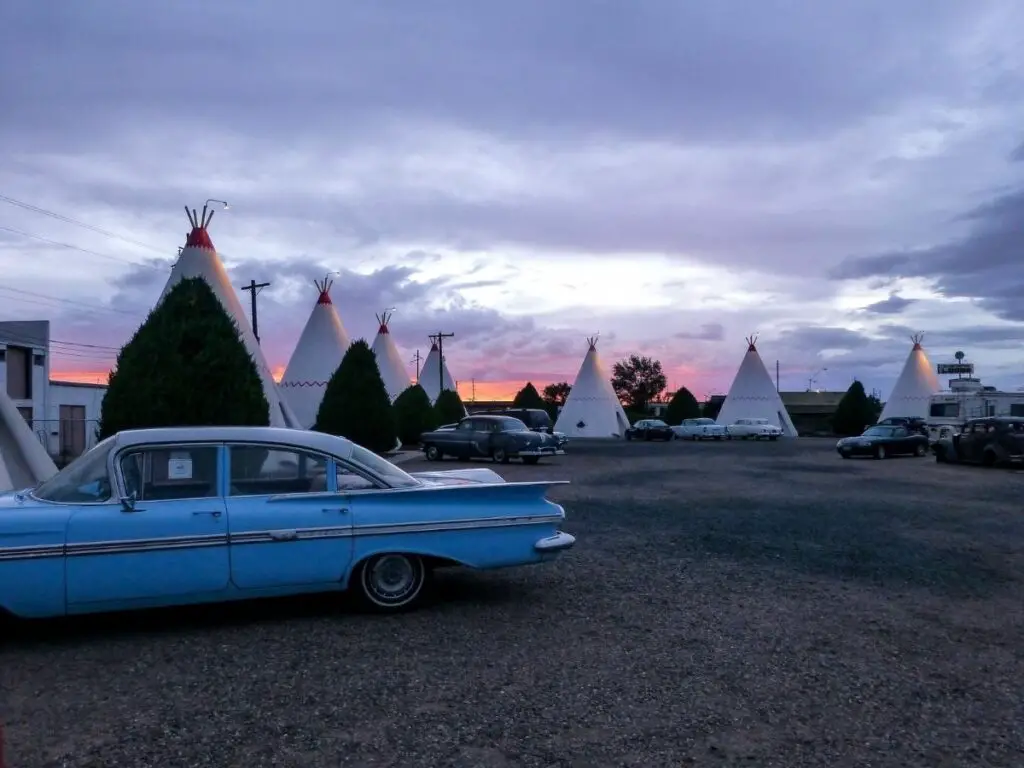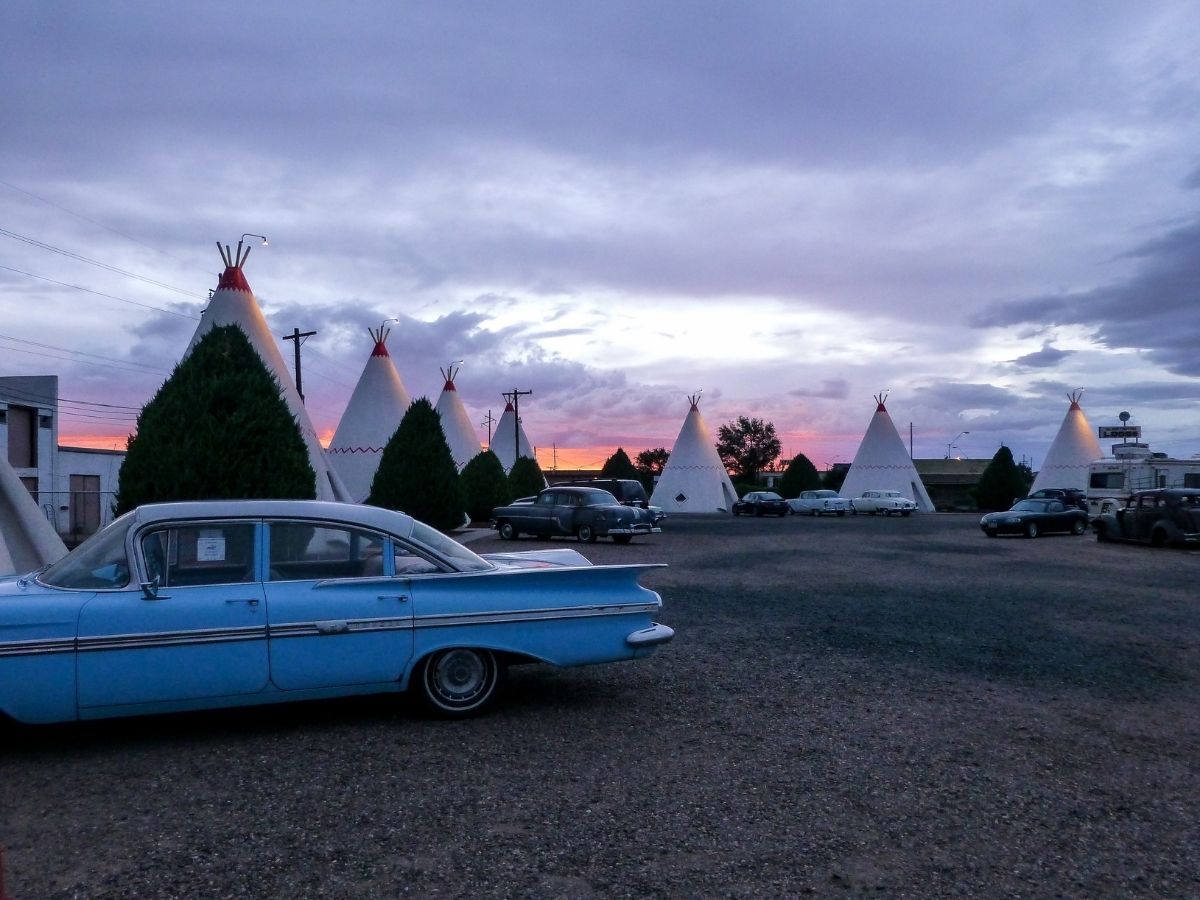 So how long does it take to drive Route 66 without stopping?
A straight drive from Chicago to LA will take you around 32 hours of driving with no stops. That's according to Google Maps and while you'll drive some of Route 66 there, much of it may be the Interstates that bypass the small towns and the original road.
For many that won't be the kind of trip they're planning. To take in the sights and explore the road fully you'll need at the very least a week and probably more like a minimum of 2 weeks. 3 weeks is probably the best time to do the road justice and not feel too rushed.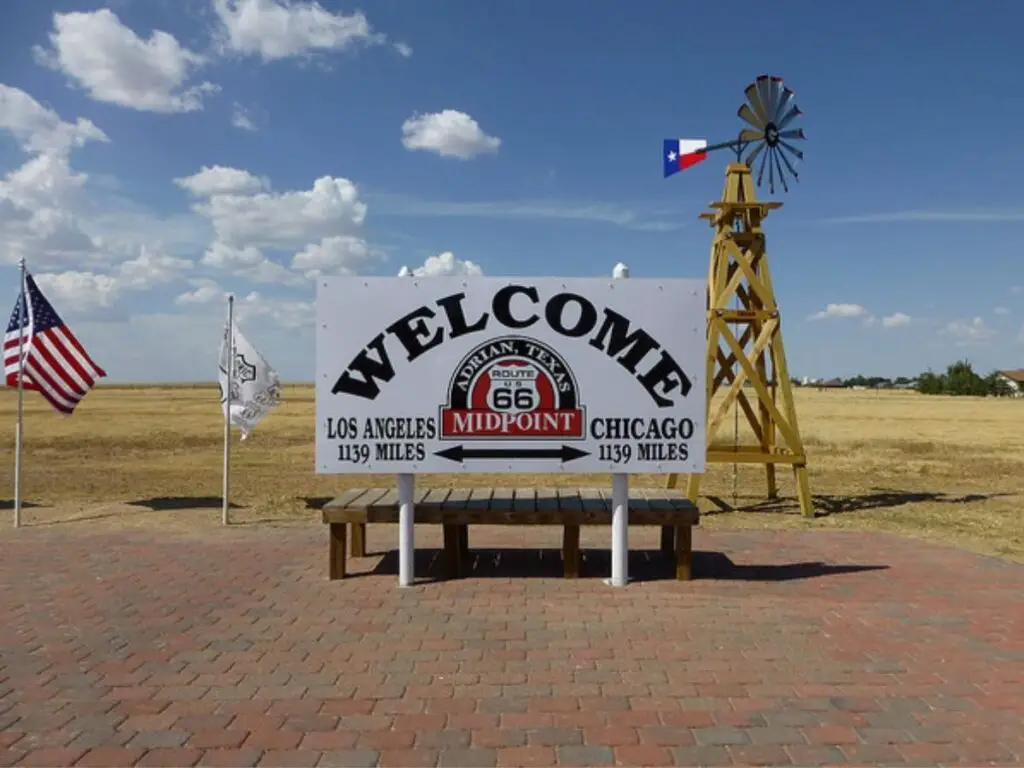 What's the best amount of time to drive Route 66?
The Route 66 driving time question was forefront when I was planning my first trip on Route 66 and we eventually realised that what time we did have (1 spare week) wasn't enough to do justice to the trip. Like many people we compromised and planned to come back another time to do it properly!
Who you're travelling with might also dictate your schedule:
If you're driving Route 66 with kids then you'll want less driving hours, but also you might want to focus on a shorter portion of the route.
If you have any back or joint issues remember that hours in the car, day after day, won't be fun
If someone you're traveling with isn't quite into ALL of the route 66 facts and history as you are you might want a day or two doing something different on your vacation.
Depending on what time you have available to drive the road, here are some thoughts on what you could see.
3/4 days on Route 66
If you only have 3 or 4 days or a long weekend to drive Route 66 then you could do the entire route, but I'd probably advise against that. To drive all the way you'd need to drive around 600 – 800 miles each day and you'd spend hours on the road. It probably wouldn't be much of a vacation driving route 66 in such a short period of time and you'll need to use the Interstates to keep up the pace.
If you have a driving partner and you don't mind long car journeys it can be done. I'd suggest planning your overnight stops in areas that have that Route 66 old time feel, perhaps somewhere like Tucumcari, where you can soak in the vibe of the road even if you can't dedicate a huge amount of time to it.
Ideally I'd recommend that if you have a short time to dedicate to your road trip to perhaps focus on a short section of Route 66 to enjoy it much more. Perhaps pick 2 states that you could cover more leisurely and that are easy for you to get to and from.
1 week on Route 66
7 days on Route 66 would mean that you would drive approximately 350 miles each day. That would be around 6 hours driving each day so it's still a hefty pace to keep up with.
You'd cross through about one state a day and you won't have time to do many side trips.
I'd recommend breaking the driving up into a morning section and an afternoon section. You could explore a town before breakfast, do a drive, stop somewhere for lunch, drive again and then reach your destination in the evening.
If you can add in a couple of extra days then I'd suggest possibly taking a couple of days in LA at the end for a bit of relaxation – you might welcome it!
Check out our 1 week itinerary guide to driving Route 66
2 weeks on Route 66
2 weeks is probably the sweet spot for driving Route 66. This is what I'd advise for anyone who is looking for a classic trip. If you have any other days you can add to it then you can have a side trip to somewhere like the Grand Canyon, or just have a relaxed start and end to the trip so you can enjoy Chicago and LA more.
2 weeks will see you drive between 150 and 200 miles each day, which is still a lot day after day, but shouldn't feel exhausting.
You can enjoy the road, see the major highlights, take time to chat to the locals and even add in a few side trips too.
Check out our 14 day itinerary guide to driving Route 66
3 weeks on Route 66
If you're the type of person who wants to see it all, explore all the alignments and have time to get to know the people who are on Route 66 then 3 weeks would be a good option.
You'll drive between 100 and 150 miles each day. You'll have ample time to explore the cities at either end and those in between too.
Best of all, having 3 weeks to drive Route 66 means you can probably take time out to have a couple of nights in one place rather than moving on every night.
Road trips can become exhausting so planning some down time can be helpful.
Over 4 weeks on Route 66
Not many people have the luxury of taking 4 weeks to drive the Mother Road but if you do then you can do whatever it is that takes your fancy. You could take time in each of the cities along Route 66 the way to really explore. You could explore lots of side trips along the way and you can really go at your own pace.
Taking a few days here and there to explore the state parks that are on the road and nearby means that you'll not get Route 66 fatigue – you don't want to just end up feeling like it all is more of the same stuff.
Those in RVs might appreciate this slower pace of life and spending a few nights in each location. For those in cars you could book a vacation rental to slow your pace down too.