If classic motels are on your Route 66 bucket list then Arizona is for you! Some of our favorite stops have been in the state of Arizona and it definitely helps you get that Route 66 vibe!
Notable Places to Stay on Route 66 in Arizona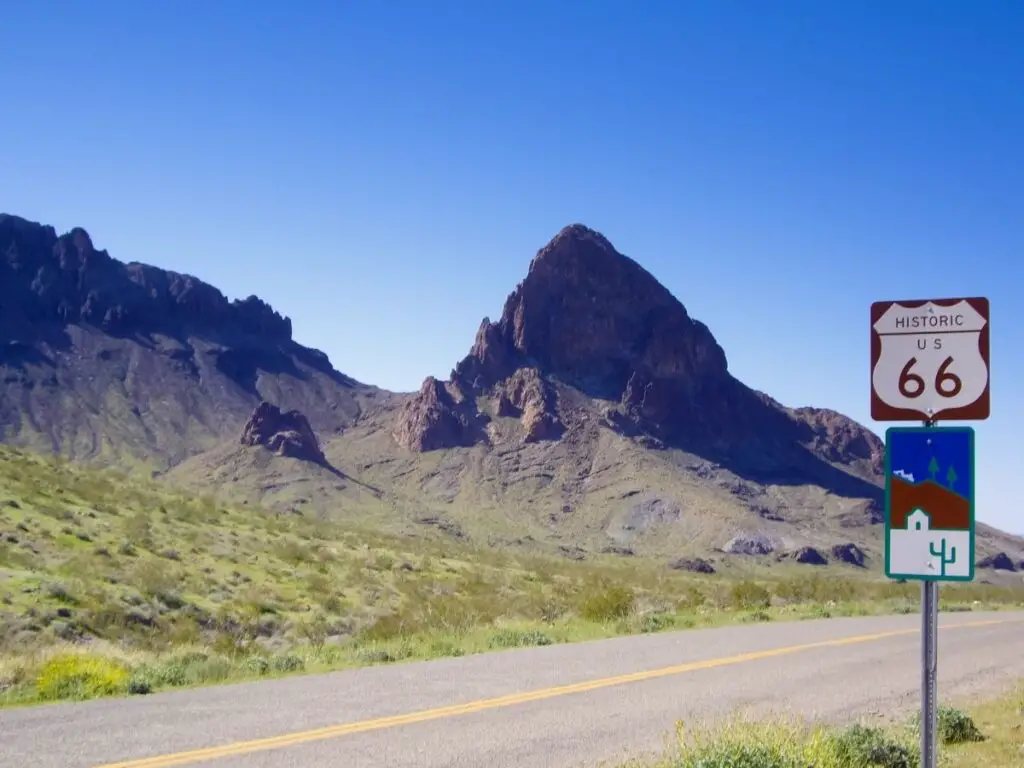 What kind of Route 66 motels in Arizona can you expect?
Arizona has quirky spots like the Wigwam motel, a must visit Arizona attraction even if you don't stay in my book, and classic traditional motels with neon signs. In the city of Flagstaff you'll find even more options too.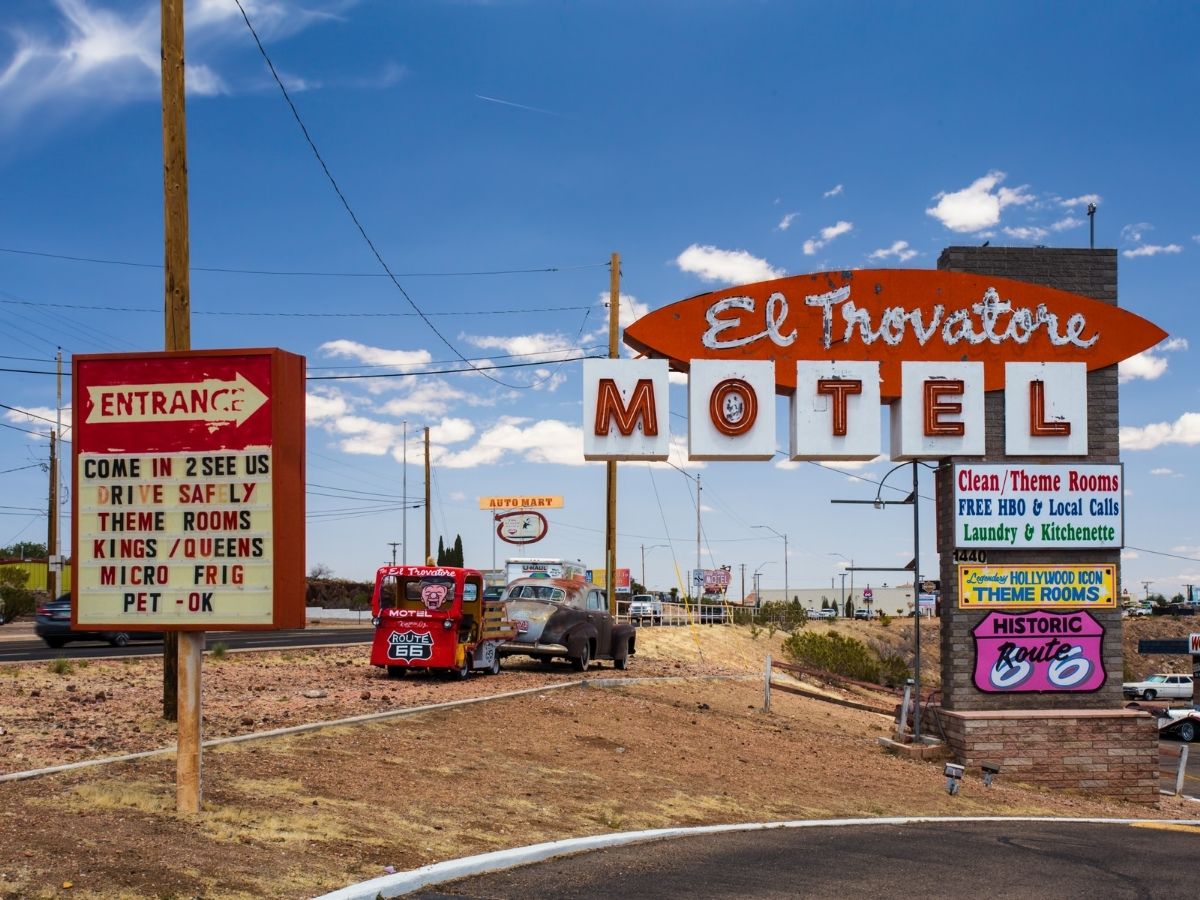 Should you book your Route 66 accommodation in Arizona in advance?
This depends on your time on the road, your personality and whether you want guarantees along your road trip. Me, personally, I like to book in advance and do this all the time. Sometimes I leave it late and book on the day of arriving or a few days before – it just makes me feel better!
Not everyone likes to travel this way of course, and if you want to do it the old fashioned way you might like to see how the day unfolds and choose your stop each day. That can work well and since there's always a lot of chain hotels around too you'll likely be ok.
If you have specific places you want to spend time in or motels you must add in to your itinerary then it makes sense to book ahead. Flagstaff may well be somewhere you might want to book beforehand.
If you're traveling in high season or over public holidays or perhaps even weekends it might be good to book in advance.
With all of this in mind, please note that this is just a list of motels and hotels in Arizona along Route 66.

I have not inspected every property on this list and inclusion here is not a recommendation. Even though we have first hand experience of some on the list, things can change quickly.

Reading reviews is best practice before booking or if you're just turning up, ask to check a room before paying.
Where to stay in Arizona on Route 66
I like to keep these lists to just independent options whether historic motels or not. You'll always find a tonne of chain hotels along the route too.
Holbrook
The first town of note, and a great place to stop after a day at the Petrified Forest is Holbrook.
Winslow
If you want to lay your head at nigh after 'standin on a corner' here then you'll find a number of options in the town. Good base to explore the Meteor Crater too.
Twin Arrows
Flagstaff
Flagstaff is a relatively small city on Route 66 but has plenty to do and it's a great place to head off and do some side trips too if you want to stay for a few nights.
Williams
For Grand Canyon visits or just a place to explore in its own right – we loved the vibe of Williams! Loads of options for where to stay including classic motels to more resort style hotels.
Seligman
A great, classic town on Route 66 with the retro and vintage vibe that many are looking for when driving the road. Lots of eating and sleeping options (as you can see), many of them independent!
Grand Canyon Caverns
Peach Springs
Kingman
The last large town in Arizona on Route 66 before you find the ghost town of Oatman and head into California. It's a good place as a base if you want to do a side trip to Las Vegas or just Hoover Dam (or both!)