I've always been a budget traveler and it's really hard for me to break that mindset, even as over the years I've wanted to! When we decided to travel to the US to do this amazing trip, 'how to do Route 66 on a budget?' was my first question. Can you do it cheaply?
I've actually written about this on my personal travel blog here but wanted to have another guide here for this site with probably a bit more brevity! You can always browse around the site if you need more info!
But to answer the question – Yes, you can drive Route 66 on a budget! Driving Route 66 can be as expensive or as cheap as you wish it to be but, of course, there will always be costs. The main ones are lodging, food and gas.
Here are my top 12 tips for driving Route 66 on a budget:
Stay away from high season and holiday weekends
Stick to the historic Mom & Pop motels
Have the hotel breakfast if offered
Always fill up gas when you can
Pack a picnic lunch
Have water and snacks on hand
Explore cheap and free museums (give a donation if you can)
Hike outdoors and enjoy the scenery
Stay in small towns rather than cities
Choose an efficient car
Check price comparison sites for flights, car rental and even hotels
Consider doing a portion of the Route 66 rather than the whole road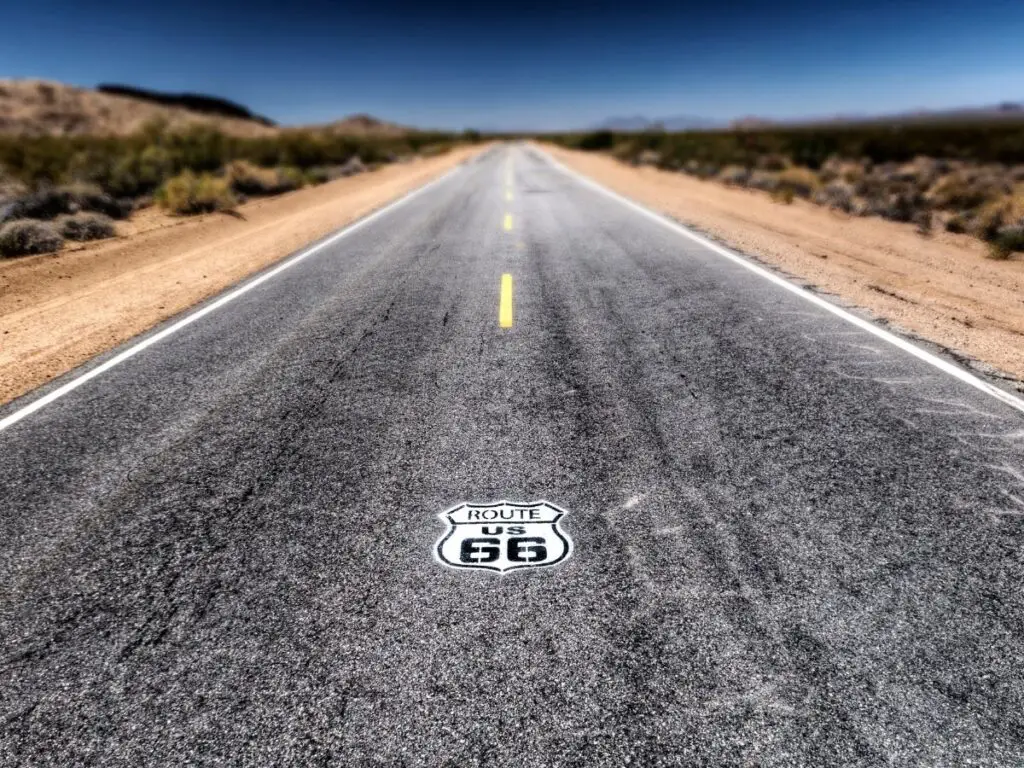 How to drive Route 66 on a budget
Now let's look at each of these Route 66 tips in turn:
Stay away from high season and holiday weekends
This is one tip that we didn't really follow as we visited in the height of summer – not really the best time to do Route 66 (imo) but a time when lots of areas are busy due to schools being out.
Traveling in high season means that you'll likely have higher airfares and car rental costs if that's a factor. It might also mean that some of the accommodation you have in mind will be booked up or have higher rates.
While I love a bargain and am frugal by nature, please remember to support the local businesses on Route 66 however you can. They are what make the road what it is!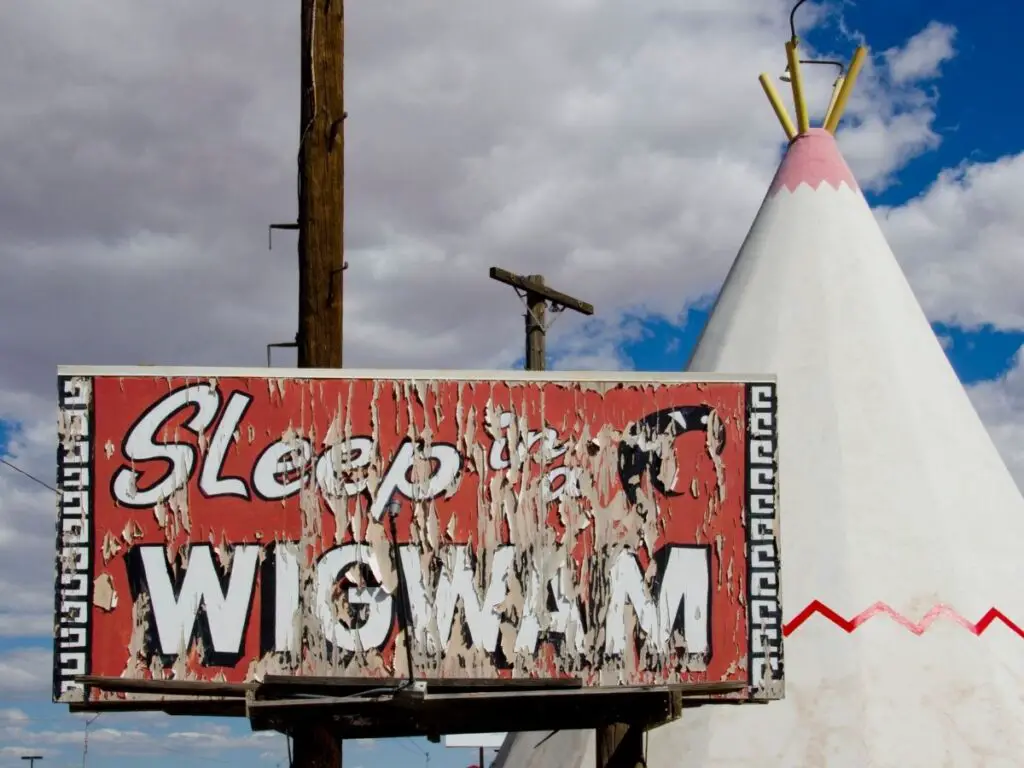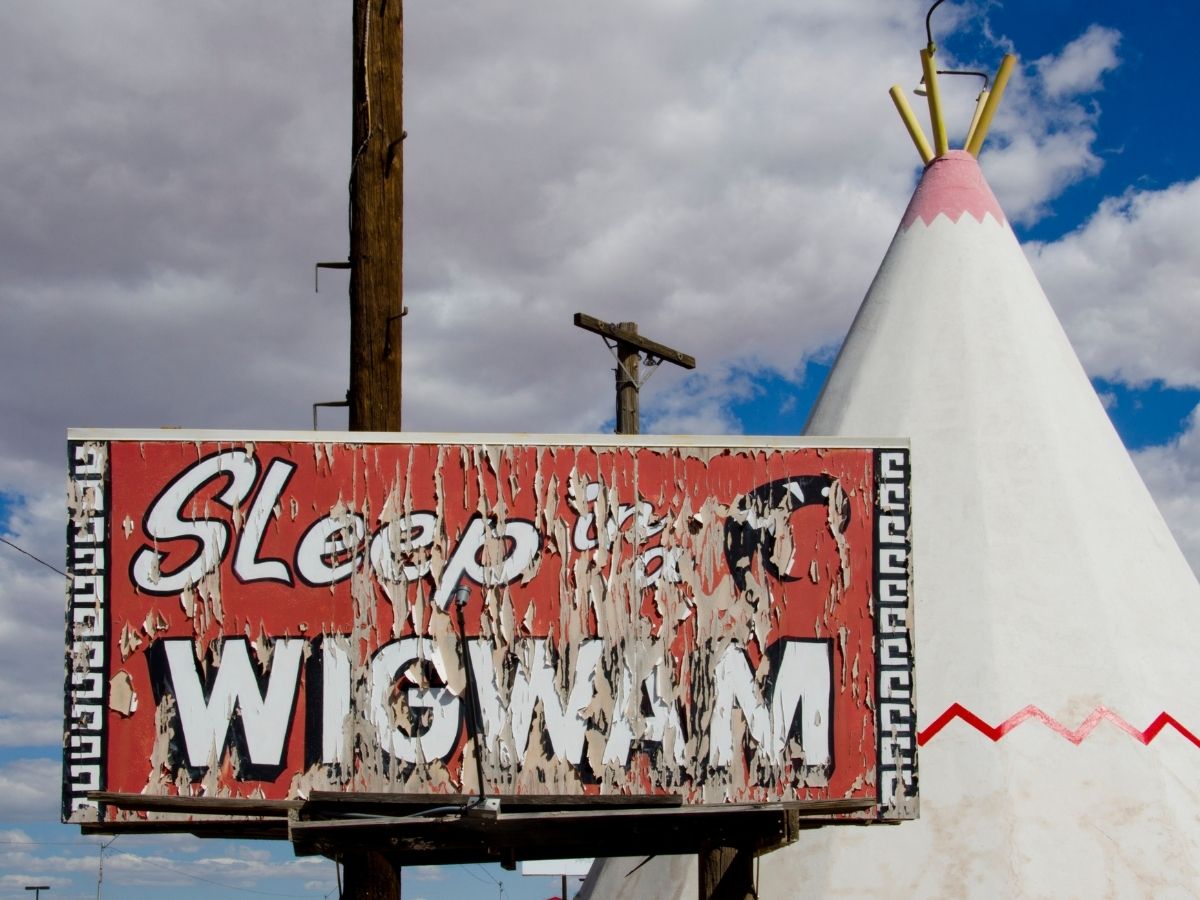 Stick to the historic Mom & Pop motels
What makes Route 66, for me, is the history and the people who tell those stories. Much of that is still alive and kicking on some of the many historic Route 66 hotels and motels along the road.
For the budget traveler these independently owned motels, or mom and pop establishments, are often a cheaper alternative to the chains. Win win! You get quirkiness, charm and personality AND it's often a cheaper option.
Have the hotel breakfast if offered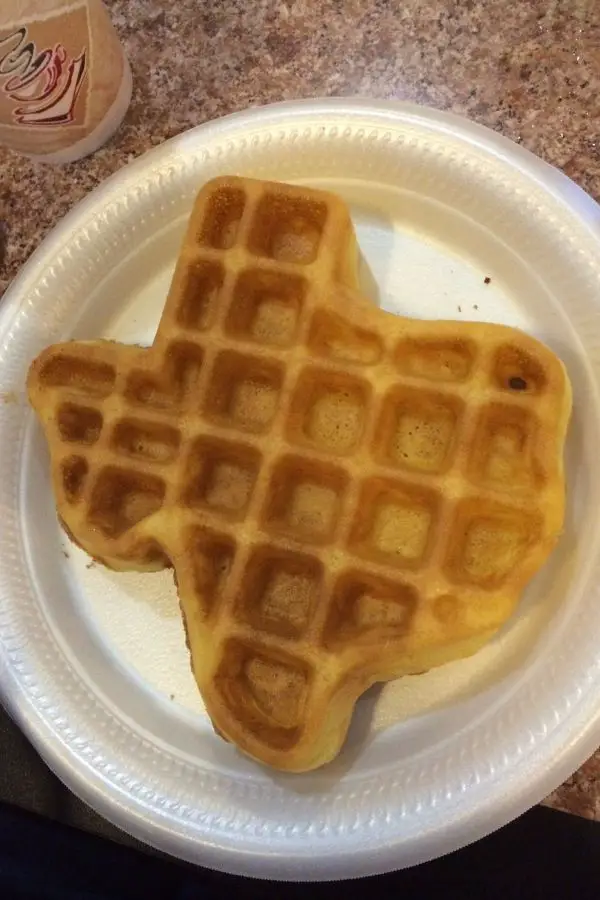 As you're going to be on the move day after day, heading out for food can become a little tiresome and it can most definitely get expensive if you're doing it for 3 meals a day.
When we drove the road we'd often try and do one meal at a restaurant through the day and go for cheaper options for the other times.
So with that in mind, if your hotel or motel is offering breakfast with your room – always eat it! We used to pick up a small bit of fruit as well and that would be our first snack of the day too.
For days when you don't have food on offer I'll share a tip a friend of mine gave me – take some plastic bowls and spoons. You can pick up some cereal and milk and have a light, and cheap, breakfast!
Always fill up gas when you can
You'll mostly be fine for filling up your car with gas – there are plenty of stations around.
If you're on a strict budget I'd definitely be wary of your fuel gauge and make sure you don't leave it too low, especially when driving through the desert areas of California (already an expensive state for gas!). You may be able to fill up but you'll be forced to pay the much higher prices.
You could also use a site like GasBuddy (they also have an app) which will help you find cheap prices as you go.
Pack a picnic lunch
Related to the tip about breakfast is taking a picnic lunch. There are so many wonderful places to stop and sit a while to take in the view along the road that it really makes sense.
Grocery stores and supermarkets are plentiful along the road. We'd often pick up ready made sandwiches and share them – they were huge!
Have water and snacks on hand
Having to buy snacks and bottles of water along the road can really eat into your budget before you know it.
Pick up some snacks such as trail mix, nuts or chips to keep in the car and it's a good idea to always have a spare bottle of water to drink too.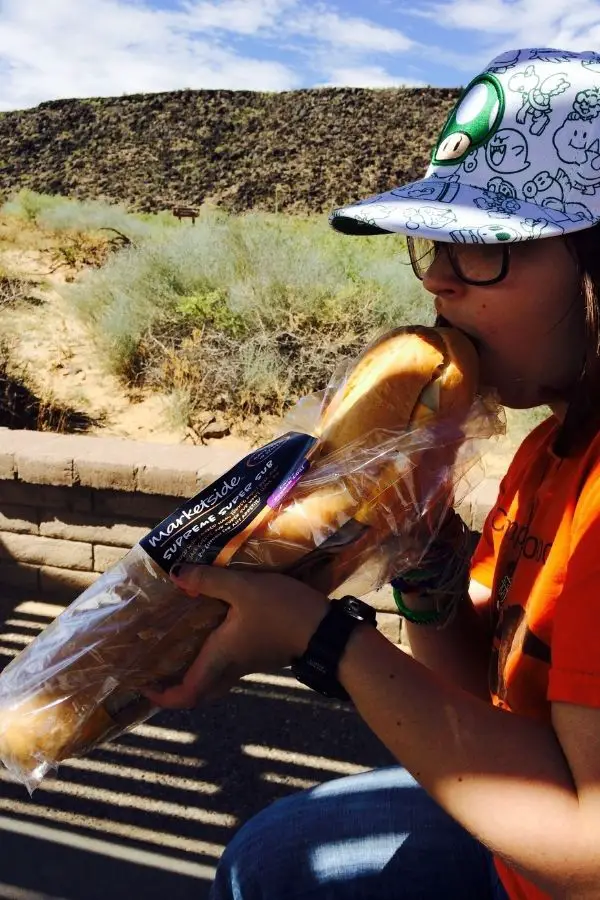 Explore cheap and free museums (give a donation if you can)
So many of the wonderful, local museums along the road are either free to enter (relying on donations) or have a very small entry cost.
These are great places to enjoy and learn about the history of the road in their own rights but as a budget traveler you should definitely embrace them!
A lot of the attractions on Route 66 are free anyway – you don't need a lot of money in that regard.
Hike outdoors and enjoy the scenery
Incorporate walks and hikes into your day as free things to do along Route 66. There are many areas and all of them are different as you travel the road. You'll see the changing landscapes much more intimately on a hike than you do from the car window.
Make sure that you have plenty of water and suitable clothing for hiking, especially in extreme weather.
Lots of places are free to explore and there's also the Petrified Forest National Park which although does cost, is relatively cheap I think for what you get to explore.
Stay in small towns rather than cities
There are many cities along Route 66 and while they all have their draws and attractions they can come at a cost.
As well as the costs of being in the cities, accommodation can be much higher here too. I've found that by keeping to the small towns along the road and staying with the independents you can save a LOT of money.
Chicago and LA at either end of the trip can also add substantially to your budget. Either plan to just say hello to these cities and don't stay long or be prepared to have to spend a bit more.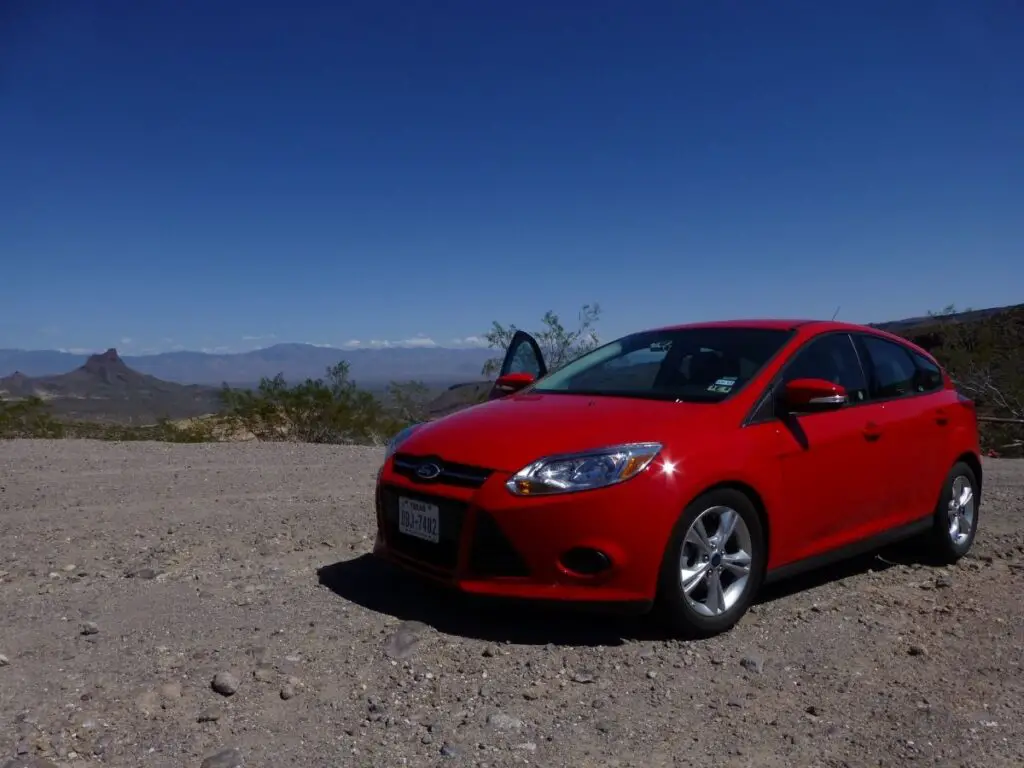 Choose an efficient car
In my car rental tips post I mention getting the biggest car you can because you want to be able to have enough room to take your luggage easily.
The downside to that tip is that the bigger the car the less efficient it tends to be and there's a LOT of mileage to be done on a Route 66 trip!
If budget is your top consideration then I'd recommend going for something like a compact car. That's what we had on our first trip and it was great on fuel as well as being more inexpensive to rent. For 4 of us (we drove Route 66 with kids) it was a tight squeeze, but for 2 people it should be fine.
Check price comparison sites for flights, car rental and even hotels
This one is so ingrained in me as a habit that I almost forget that not everyone thinks to do this.
When you're in planning and booking mode I highly recommend saving some time by looking at sites that will trawl the different platforms around to get the best deals on the big ticket items – flights, cars and hotels/motels.
Here are my recommended sites for doing this:
Consider doing a portion of the Route 66 rather than the whole road
If you're on a super tight budget then just doing a portion of the trip might be worth considering rather than taking 2 or 3 weeks for the whole road. There are a few reasons this can work:
you can slow down, do less mileage and enjoy a deep dive into the area
you can pick it up where makes sense or where you can get cheap flights to
If you've had to rent a car you could do a round trip so avoiding the one way drop off fee
There is so much on offer all along the road – a short portion can still be rewarding! Perhaps check out the top roadside attractions and see if any of them stand out as must sees and base your trip around that.