Unless you're using your own vehicle for your historic road trip you're going to have to navigate the car rental market. Car rental on Route 66 isn't difficult though and if you check out these tips I have for you then it'll be even easier.
In this post I'm hopefully going to answer any questions that people regularly have about hiring a car for their Route 66 trip no matter whether they are US citizens or coming from abroad like we did.
For this post I am going to make the assumption that you are doing the entire Route 66 road trip from Chicago all the way to Santa Monica. However, if you're driving a shorter distance the tips should still work for you!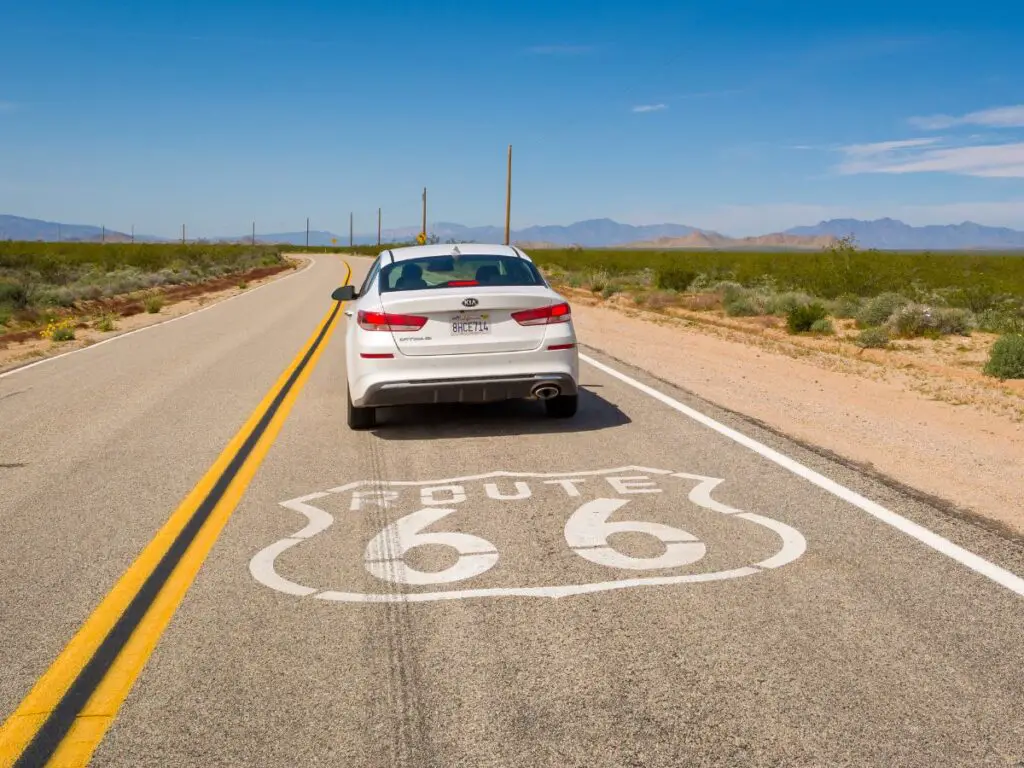 Best Car Rental for Route 66: Discover Cars
If you need a car rental for your Route 66 road trip then you'll want the best price!
I use Discover Cars who check all the big companies and compares prices – makes it so easy!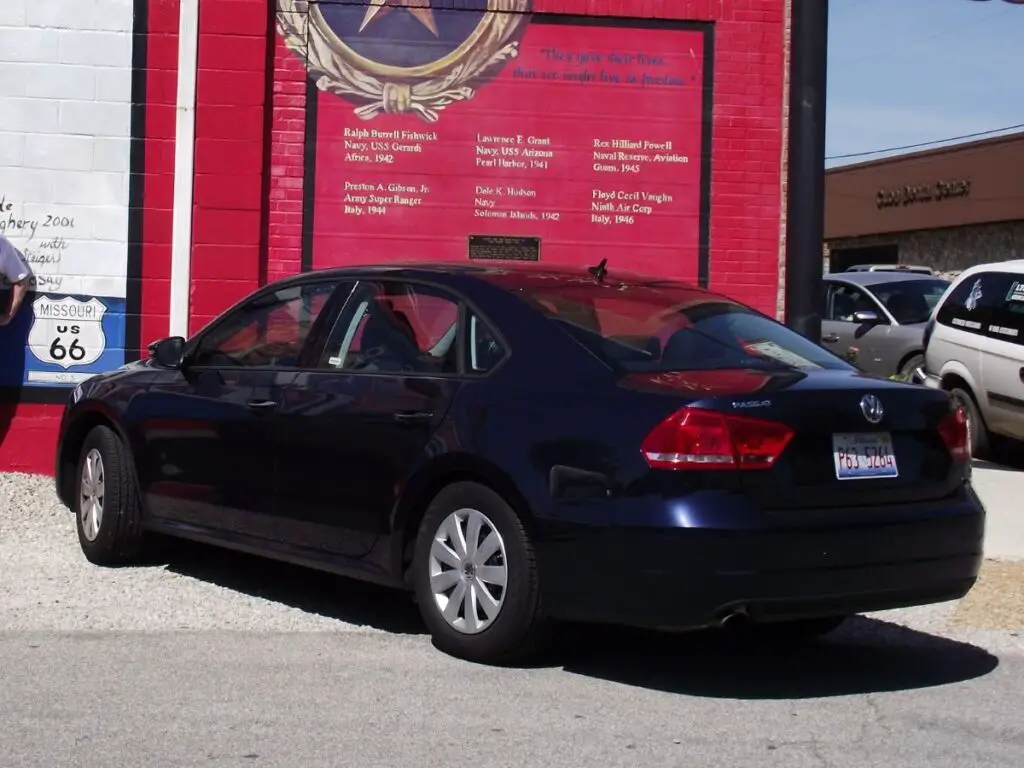 My top tips for renting a car to drive Route 66
When booking your car rental:
Get the largest car that you can – remember that you're taking your luggage with you *every day* and you don't want to be stuffing it on seats. Comfort and space is key!
If you can, make sure all passengers are insured to drive, even if you think only one will do the majority. It's always good to have a back up driver.
GPS can be added as an extra – think about whether you'll need it though. Route 66 Guidebooks will help you find the road and you may be unlikely use the GPS. It can be a good idea in cities but there you'll likely have phone signal to use your cellphone navigation
Make sure the one way drop off fee is included in your quote.
I recommend DiscoverCars to check prices for your trip – they comb through the major companies to get the best prices and it gives a great starting point.
Once you're there:
Always check the car thoroughly before taking it from the rental company.
Take care on some of the older roads and alignments – some are gravel and might be classed as 'off-road' which might not be allowed – check your rental contract
It's a good idea to fill up when you can, especially in the desert states. You don't want to break down from running out of fuel!
Ok, let's take a look at some of the questions people have about renting a car for a Route 66 road trip:
Can you rent a car to drive right across America?
Yes! With many car rental companies having offices all over the United States it makes renting a car to drive Route 66 really easy.
It has to be pointed out that you will probably incur a one way drop off fee (as talked about below) so be aware of that, there's no real getting away from it.
Can you take rental cars out of state?
Most of the large car rental companies allow this and if you've booked for your end point to be in a completely different state then this is probably a good indication that it's allowed.
However, if you're at all worried about it and you're planning to use a smaller company then it's probably best to check the terms of the rental quote before accepting it.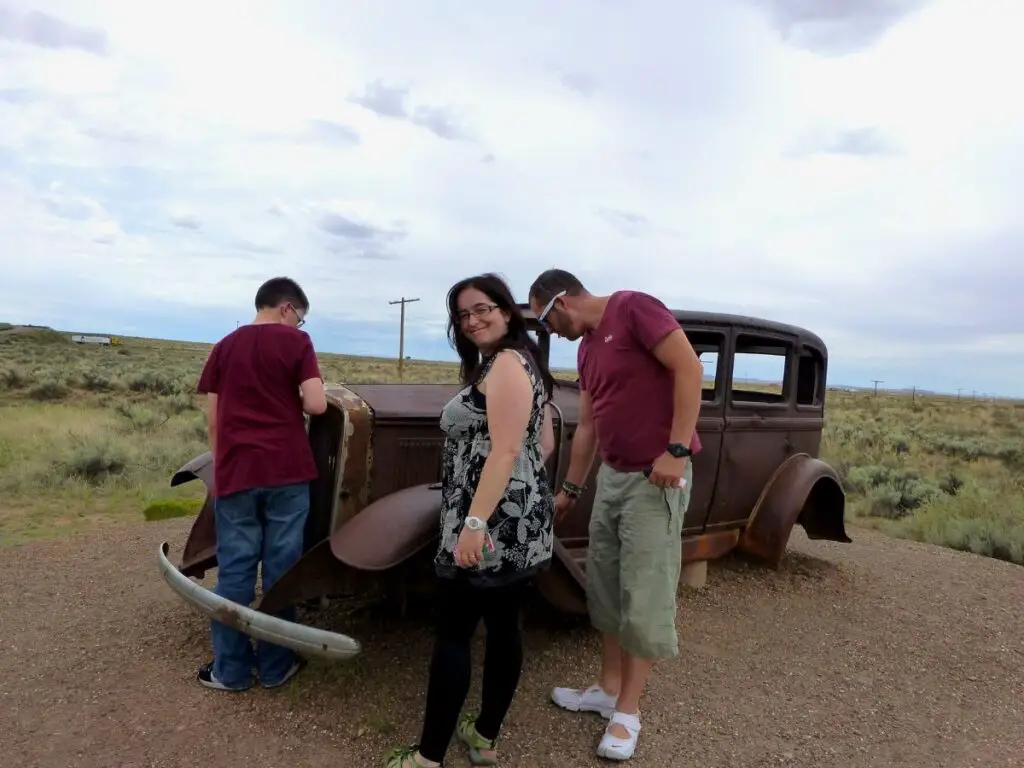 What's the best car to drive Route 66 in?
Best is definitely relative. Best for comfort, price, style? Time for you to figure out what's important for you.
When it came to our first trip on 66 price was the biggest issue for us – I didn't care what we drove as long as we could afford it. We ended up with a compact size car – a Ford Focus. It had its benefits, wasn't really thirsty on gas and was big enough, just, for us all (we drove Route 66 with our kids)
That experience did show me that if possible it's always best to aim for the biggest car you can afford. We only just managed to fit our luggage in every day to the car, it was a definite squeeze!
A large car, premium or even a small SUV might be good for you. Roads are wide, there's only a few sections of windy mountain roads (in Arizona) and so comfort and space is going to be key.
In short, get the biggest car that you can afford, don't go too big that the gas cost is going to be outrageous though!
Is a convertible worth it for Route 66?
Ask anyone about renting a convertible Mustang or similar for your Route 66 trip and you'll get a tonne of negativity about it. You know what? I'm not going to add to that.
If it's your dream to drive a mustang down Route 66 then I say go for it! For many people, Route 66 is a dream trip, a once in a lifetime journey – you do it your way! I'd love to do it myself one day and when I do I'll report back whether it was indeed worth it!
So, I'll mention a few of the things you might want to consider just so you can ponder whether it might be a deal breaker for you:
Be aware of how much luggage you are taking with you. The trunk space is not going to be huge, perhaps fitting one normal sized suitcase or two small ones. Since you're driving onwards each day with no base you'll have your luggage with you all the time. Pack light!
Fuel economy will be a lot less than more 'sensible' cars
If you're in hot climates you might not feel like it's comfortable to have the roof down much. A/C is sometimes more preferable.
They can normally seat 4 people but you'll really struggle for storage space for all your luggage. Probably a better bet with just 2.
Availability isn't always great in high season – book well in advance if you can.
How can you hire a Mustang for Route 66?
Most of the large rental companies have Mustangs to rent. The problem that many people have is the availability of them when traveling in high season, especially as you're looking to do a one way rental.
You should be looking to make your booking as far in advance as you possibly can.
They are in the 'convertible' section so there is a risk that you might end up with a different convertible as stated when they say 'similar'. Again, it's worth contacting any company if it's important to you to see what their other options could be.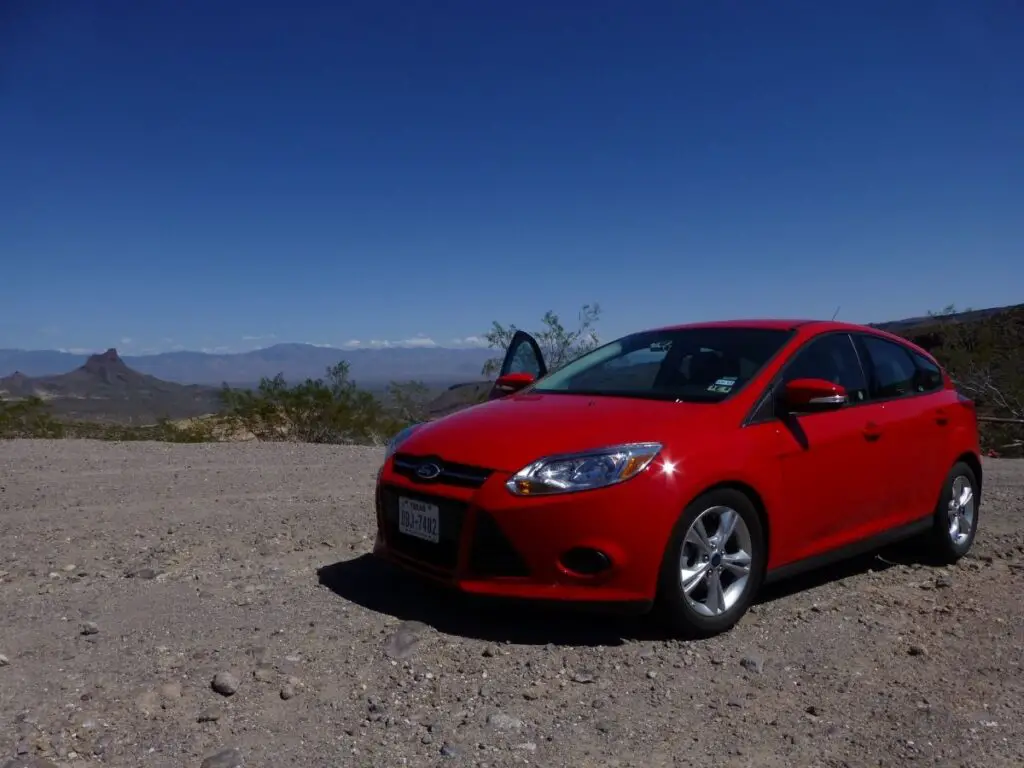 Should you do a one way rental? Can you avoid the one way fee?
If you're driving the entire route then it's really not going to be cost or time effective to get to the end, turn round and go back to the start. It's a long way even if you took the Interstate!
The one way fee can definitely feel like it's a large portion of your rental cost but there's really no way to avoid it unless you happen upon some deals from your rental company.
How much does car hire cost for Route 66?
This is going to depend very much on which size of car you want to rent and how long you'll be needing it for.
Route 66 road trips can be as short as one week and extend to 3 weeks or more. How long you take to drive Route 66 might be dependent on your budget because obviously the longer you need to hire a car the larger that portion of your budget is going to need to be.
At a minimum, to get a reasonable sized vehicle you'll be looking at around $1500 per week. This might also depend on some factors though such as the season and availability of cars.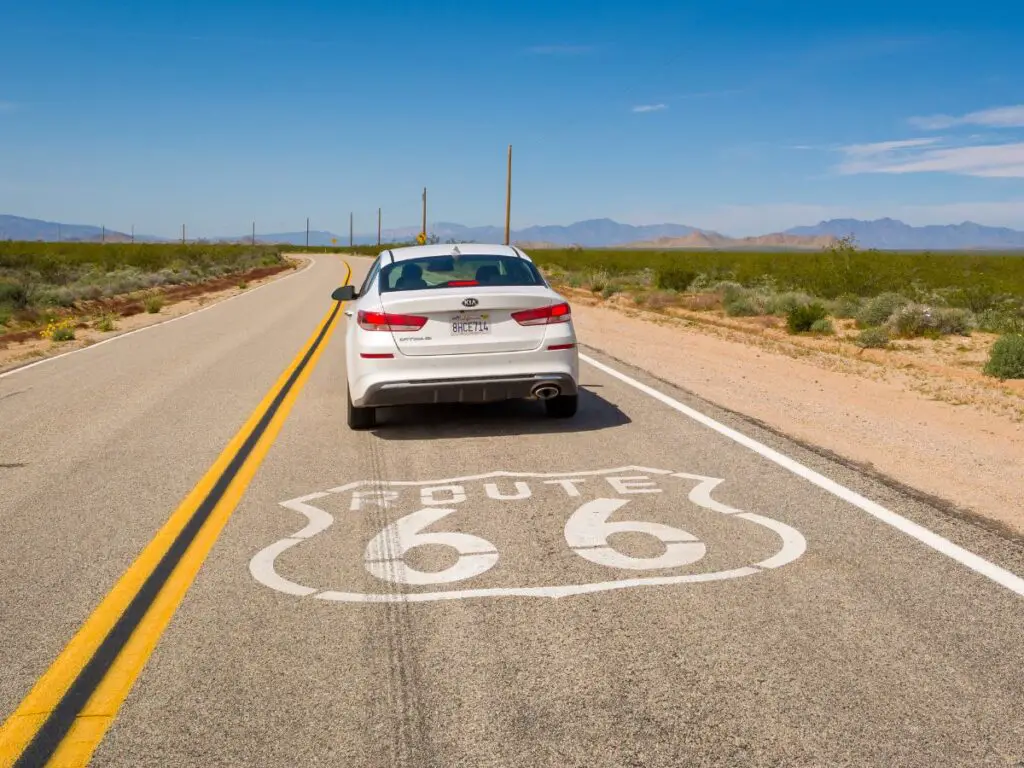 How to get the best deals for a Route 66 car rental?
My first tip for you is to check out websites that will get quotes from the major companies.
I recommend Discover Cars who do this easily. If you have time you might want to go through companies individually, but check that your quotes are including the same things so your comparisons are as close as possible to each other. I've added some links to help you below.
If you're flying to your starting point then I also suggest checking whether your airline might be able to quote you for adding car rental to your booking. This is what we did the first time we traveled to drive Route 66 and it worked really well.
Smaller cars will be cheaper but as I have stated before, just be aware of how much luggage you'll have with you. It might work out a good option if you're light packers.
Car rental companies and helpful links:
Car Rental Comparison Sites
Car Rental Companies
Do you have any questions about car rental on Route 66? Drop them in the comments section and I'll try and help!
🇺🇸 Route 66 FAQ 🇺🇸
Do I need insurance for traveling Route 66?
YES! I always recommend people take travel insurance even when travelling domestically! If you have booked something non refundable it might be the only way you'll get money back if your plans change.
Check Travel Insurance Master for quote comparisons from different providers.
Who is the best car rental company for Route 66?
There are many car rental companies who you can choose from – I recommend comparing prices using DiscoverCars to get the best price for you or at least a good idea of a ball park figure. (see more)
Where to book Hotels for Route 66?
For hotels I recommend Booking.com as they tend to have good cancellation policies so you can keep flexible on the road.
Often some historic Route 66 hotels will need to be booked direct.
What to pack for Route 66?
Keeping yourself cool and comfortable is a must for any road trip.
See my post about what to pack for a Route 66 road trip
What's the best guidebook for Route 66 ?
I really like the Route 66 Adventure Handbook but there are a lot to choose from depending on what stage of planning you're at (see more)
Where to get flights for Route 66?
Skyscanner is my first port of call for finding cheap flights to start your road trip.