The third of my state guides to motels and hotels you'll find and want to stay in on Route 66. This time it's Route 66 motels in Kansas – what will we find?
Well, if you've read any of my posts or know much about Route 66 in Kansas, you'll know that it only really cuts the corner of the state and is a whole 13 miles of road! So the likelyhood of finding a lot in Kansas is pretty small but we'll detail what you might like to check out in any case and if any new accommodations pop up then I'll add them in.
There are a couple of motels, some vacation rentals and some B&Bs to check out if you do find yourself wanting to stop and explore Route 66 in Kansas!
This article probably contains affiliate links.  
This means that if you buy or book after clicking, I may get a commission at no extra cost to you. Thanks!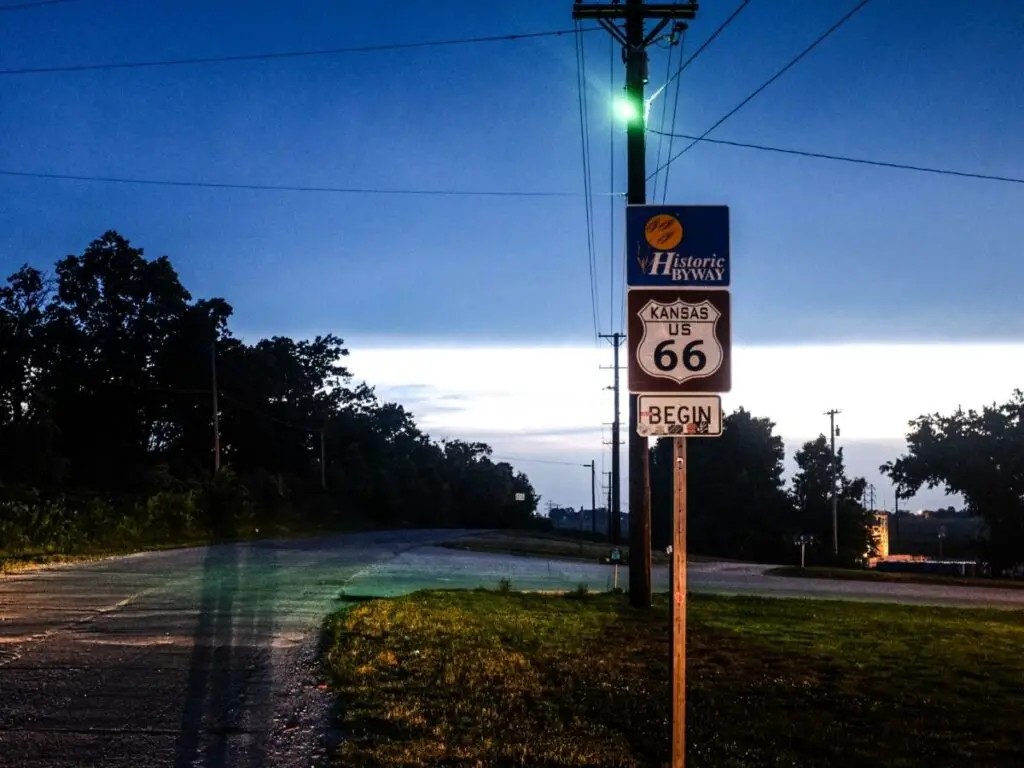 A note from the writer: Hey! I'm Kirsty and I'm a Route 66 enthusiast – I first became obsessed almost 20 years ago and then first visited in 2014. I've recently just come back from my last trip too! Comment below if you have any questions about your road trip and I'll get back to you ASAP – or join me in my free FB group here.
Should you book your Route 66 motels in Kansas in advance?
One of my Route 66 tips is to book any motels that you *really* want to stay at in advance and that tip works in Kansas too. The lack of any huge amount of road in Kansas means that if you really want to stay over in the state you might be wise to book in advance.
Many people like to see where their day takes them and that can work really well especially if they are travelling out of high season and don't mind if they end up not staying in Kansas and perhaps over the border in Missouri or Oklahoma.
Honestly, I like to have my bed booked in advance, it's just my style. Sometimes that means I book on the morning of me turning up, it doesn't have to be far in advance!
With all of this in mind, please note that this is simple a list of motels, hotels and vacation rentals in Kansas along Route 66.

I have not inspected every property on this list.

Reading reviews is best practice before booking or if you're just turning up, ask to check a room before paying.
Still got questions? Join our FREE Route 66 community!
Come and join our FREE Facebook group where you can get help with planning your Route 66 road trip of a lifetime!